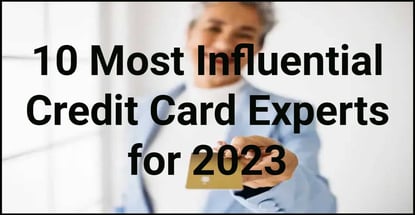 Our experts and industry insiders blog the latest news, studies and current events from inside the credit card industry. Our articles follow strict editorial guidelines.
The more you know, right? There's plenty of credit card help available online — and plenty of expertise to draw on. If you're on a journey to learn more about the financial services industry in general and credit cards in particular, it's a great idea to mesh with an expert to gain wisdom.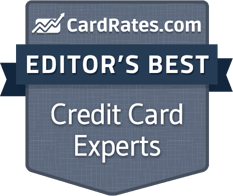 We like to think we know a little about credit cards, and we credit the individuals on this merit-based list of the 10 most influential credit card experts. So sit down with a screen and dig in. You're sure to connect with someone here who resonates!
Beverly Harzog
#1 Expert for Card Overusers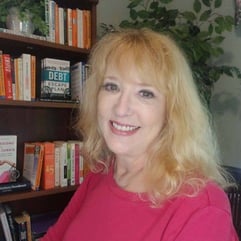 Beverly Harzog was an accountant with more than $20,000 in credit card debt. If that sounds like a recipe for disaster, she'll tell you you're absolutely right.
But when you've got seven cards in your wallet and you love shoes — well, you know where this is going. Beverly chronicled her confrontation with bad spending habits in her book, "Confessions of a Credit Junkie," which details how she overcame her struggle with card overuse.
Why We Love Beverly
Beverly is a Georgian by upbringing, and she applies Southern-style self-deprecating humor in her writing and media appearances.
The message is that getting in over your head financially presents an opportunity to do better, so you may as well smile along the way.
Key Stats
Jim Droske
#1 Expert for Credit Repair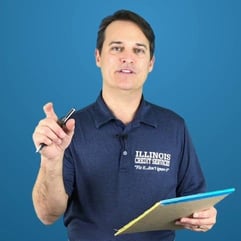 Sudden financial setbacks can set off credit and debt spirals until there's no recourse but to seek help. It pays to reach out to proven experts with solid track records.
Jim Droske, President at Illinois Credit Services, is such an individual. Illinois Credit Services provides professional and ethical credit repair to analyze inaccurate, erroneous, incomplete, and unverifiable information on your credit report and point you in the right direction.
Why We Love Jim
Jim is a proven leader in the credit repair industry with a strong personality and a dedication to using the law to the client's advantage.
His services are available online in most US states. All it takes is a phone call or email to get Jim and his team on your side and working for you.
Key Stats
Jason Steele
#1 Expert for Points and Miles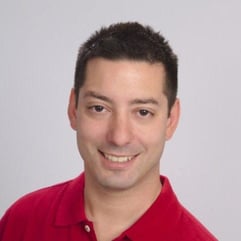 To say Jason Steele is a travel buff is putting it mildly. Jason has a commercial pilot's license to help him and his family journey around the globe.
That is possible thanks to Jason's dedication to exploiting the advantages of credit card points and miles.
He knows all the ins and outs of travel rewards and is always ready to help you find your travel muse, no matter what journey you plan.
Why We Love Jason
Jason offers personal rewards consultations during which he analyzes your spending habits, pinpoints your travel and cash back goals, and provides a personalized plan.
It's a no-nonsense approach designed to be effective at helping people achieve their travel aspirations.
Key Stats
Erika Giovanetti
#1 Expert for Paying Down Cards
As a loans expert for U.S. News & World Report, Erika Giovanetti weighs in on various personal finance topics, including mortgages and student loans.
She's also passionate about helping people slash their credit card balances so they can live the life they want.
Why We Love Erika
As a writer and media personality, Erika strives for a light touch but is not afraid to get in the weeds.
That means you can count on her advice to put you on a stable path to credit card stability and success.
Key Stats
Michelle Singletary
#1 Expert for Breaking Bad Credit Habits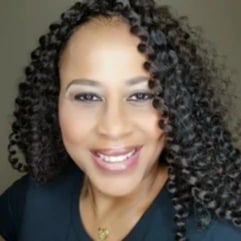 As a nationally syndicated columnist, author, and frequent media expert, Michelle Singletary is widely recognized for her straightforward financial advice.
But she doesn't mince words when it comes to bad credit habits, as her book, "The 21-Day Financial Fast," attests.
Why We Love Michelle
In "The 21-Day Financial Fast," Michelle recommends putting away your cards and living on the basics.
She says you'll be surprised with what that says about your consumption habits and what you need to survive. We're going to give it a try.
Key Stats
Matt Schulz
#1 Expert for Smarter Credit Choices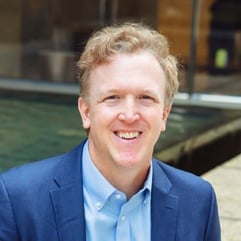 Matt Schulz recognizes that money matters are about choices and that most people have the power to choose a path to success.
His passion is helping people recognize what holds them back financially and inspiring them to put the past behind them and look toward a future where they thrive.
Why We Love Matt
Matt is a generalist in personal finance, meaning that he writes and speaks on various topics, including credit cards and scores, lending and spending, and family finances.
We've learned to count on Matt to give us authoritative insights based on expertise.
Key Stats
Lee Huffman
#1 Expert for Travel Buffs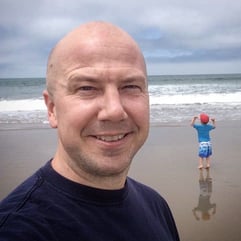 Lee Huffman is the proprietor at Bald Thoughts. Sure, that means he faces life every day as a man with less than a full head of hair.
But it also shows he means what he says about travel and finance.
Lee and his team are a go-to resource if you want to leverage loyalty programs, cards, and points to their full advantage.
Why We Love Lee
Lee has a sense of humor and a sense of transparency about how his work informs his personal life and vice versa.
His genuineness makes him a great resource to understand travel rewards tips and tricks and how to take vacations far above what you may think you can afford.
Key Stats
Jeanne Kelly
#1 Expert for Building Credit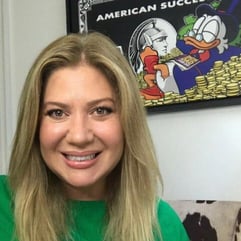 First and foremost, Jeanne Kelly is a financial coach, putting her in the driver's seat as an authority to build a better credit score.
Jeanne is also an author, blogger, and media expert with a background as a single mom with too many expenses.
That gives her an authoritative yet highly practical foundation for what she has to say. She's like a relatable friend you can count on for relatable advice.
Why We Love Jeanne
Jeanne talks and writes about serious subjects but is not stuffy about it.
We appreciate her honesty and realism about the challenge of building credit in today's consumerist world.
Key Stats
Brian Jung
#1 Expert for Rewards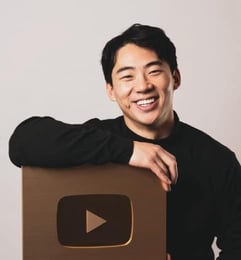 Some experts shine through their writing, some through their podcasting, and some through video.
As a popular YouTube personality, Brian Jung is in the latter category.
Brian is a YouTube natural. He started his first channel in 2011, at 12, and has never looked back.
Among many things, viewers count on Brian for actionable info on the best rewards cards.
Why We Love Brian
Brian uses his financial savvy as a tool for building financial independence.
We love that he remembers his roots as a Korean immigrant in a struggling family and seeks to inspire others along his path.
Key Stats
Kimberly Palmer
#1 Expert for Families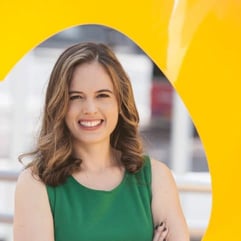 Kimberly Palmer's book, "Smart Mom, Rich Mom," correctly asserts that raising a child is a huge expense. But then it explains how to accomplish it without digging a huge financial hole.
It's the latest chapter in Kimberly's career as an author, speaker, and media personality.
Kimberly is great at explaining arcane details in accessible ways, which surely comes in handy in her family role.
Why We Love Kimberly
In Kimberly's telling, raising children requires preparation, thriftiness, and the ambition to pursue income and investing opportunities to save for college and retirement.
We appreciate how she puts her "mom energy" to good use as a planner to empower all families to new financial heights.
Key Stats
---
Personal finance can be a complicated subject, and credit cards can create as well as solve financial problems. That's why it's important to know what you're doing! We hope this list of experts helps you on your financial journey.