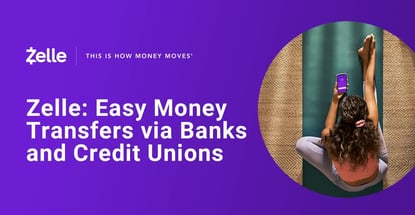 In a Nutshell: Sending and receiving money used to take days or even weeks, and the process was often associated with notable fees. Zelle entered the money transfer arena just four years ago and is an industry leader thanks to its convenient platform. Zelle, which is owned and operated by Early Warning Services, LLC, partners with banks and credit unions around the country to seamlessly integrate into their institutions' banking experiences. Zelle prioritizes customer feedback and ensures that its customers' data and funds are protected with top-level security practices.
I remember the days when you never left your house without at least some cash in your pocket. Sure, checks and credit cards were also an option, but cash was the most common way to carry out most transactions.
And if someone needed to send money to a friend or family member, patience was the name of the game.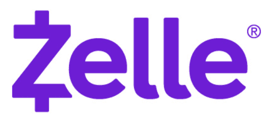 Security envelopes carried checks — and sometimes cash — across the country. There were no instant transfer options. Services like Western Union were quicker, but they came with fees and still required a person to go to the service location to send funds, and the recipient had to go to a local Western Union to pick up the money.
Even the early days of eBay were ruled by checks and money orders. Sure, you could place a bid on an item and win the auction in an instant. But then the winner had to send a payment via mail and wait for it to clear, then the seller would box up the item and ship it. The whole process could take weeks.
Thankfully, advances in technology have made sending and receiving money much easier. And while there are a variety of ways in which consumers and businesses can transfer money these days, it often involves fees and third-party apps.
Zelle is a relative newcomer to the money transfer marketplace but in just a few short years the company has become a leading name in the industry.
We decided to learn more about Zelle as well as its parent company, Early Warning Services, LLC. Read on for more information on the background of Zelle, its variety of convenient features, and how Early Warning Services collects feedback to help provide an optimal experience.
Establishing a New Standard for Money Transfers
"Zelle® is a payments network owned and operated by Early Warning Services, LLC, which is owned by seven of the largest U.S. financial institutions," according to Early Warning Services. "It has helped change how U.S. consumers and businesses send and receive money."
Today, more than 900 banks and credit unions offer Zelle in their mobile banking apps. In 2020, the Zelle Network® processed 1.2 billion transactions, totaling $307 billion, according to the company.
"Introduced in 2017, Zelle united a fragmented banking industry around a new standard for sending and receiving money quickly," the company stated. "Different from the fintech apps of the day, and possible only through collaboration between financial institutions, money is sent directly from one U.S.-based bank account to another even if accounts are at different banks."
Watch on
In nearly four years, Zelle has helped change how consumers manage their money and their day-to-day life.
Consumers across the country rely on Zelle for things like paying rent, paying friends back for dinner, sending money to people in need or surprising friends with the gift of money on their birthdays, Early Warning Services told us.
"Whether you're settling up IOUs or splitting the cost of takeout, you can send money to someone you trust in minutes directly to their bank account with Zelle," according to the company website. "Your money travels safely from the minute you hit send to the minute it hits their bank account. Straight from you to them. So you get peace of mind and so does your recipient."
A Platform That Seamlessly Integrates with Bank and Credit Union Mobile Apps
When people make a payment, they're not thinking about the payment itself, they're thinking about what they're paying for, what they're buying, or the experience that the payment will enable, according to Early Warning Services.
"Consumers today want the flexibility and security of paying when and how they want. They are excited that Zelle allows them to send money to almost anyone with a U.S.-based bank account (regardless of where the recipient banks) right in their mobile banking app," the company stated.
There is no need to download a third-party app.
"In addition, consumers enjoy that Zelle transactions typically occur in minutes between enrolled users and generally do not have fees," according to Early Warning Services. "Zelle does not dictate fees though, so they should check with their financial institution to confirm."
Early Warning has long recognized the need for a payment solution that preserves and protects the ease and convenience that are the commonplace table stakes for today's consumers — while evolving and innovating both the speed and security of all transactions, no matter how large or small, the company said.
"To drive convenience and trust to consumers sending and receiving money, it was critical to not simply provide bank-level security, but also allow consumers to remain within their banks' apps at all times," according to Early Warning Services.
"Zelle connects financial institutions of all sizes and enables consumers to send fast payments to friends and family and eligible small businesses the way money moves today. And it's influencing how it moves in the future," according to the company. "Zelle also partners with FIS, Fiserv ®, and Jack Henry & Associates, Inc.® to enable thousands of financial institutions, including community banks and credit unions across the U.S., to offer Zelle to their customers."
Collecting Customer Feedback to Understand How Consumers Use Zelle
"Early Warning regularly conducts quantitative and qualitative research studies to discover how consumers are using digital payments and Zelle," the company told us.
The published reports can be accessed on the Zelle website.
"For example, Zelle has changed how generations move money," Early Warning Services said. "An Early Warning Digital Payments Adoption Study from 2019 found that 50% of first-time P2P users are aged 45 and older. Not just for younger generations, older generations are trying P2P because of growing confidence and trust in digital payments."
The study also confirmed that Generation X and Boomers have a high degree of trust in their financial institutions.
"The increase in trial can be attributed to solutions, such as Zelle, being included within the banking apps these consumers are comfortable using. Fifty-two percent of Generation X and 46% of Boomer respondents said that they 'trust' P2P payments and are interested in using available solutions." — Early Warning Services, LLC
The company also regularly hears stories from consumers about how they use Zelle.
"Today, as people face major economic and societal changes in the midst of the COVID-19 pandemic, we have seen an increase in consumers leveraging Zelle for everyday essentials such as paying back neighbors for groceries, reimbursing friends and family for canceled events, and sending money to loved ones in need," according to the company.
Early Warning Services stated that it is continually looking at ways to make the convenient experience of using Zelle even better.
"Early Warning's foundation was built on collaboration and more of that is happening as payments evolve and the consumer asks for payments to be more streamlined and integrated," according to the company. "We are evolving Zelle capabilities and exploring new offerings."
Advertiser Disclosure
CardRates.com is a free online resource that offers valuable content and comparison services to users. To keep this resource 100% free, we receive compensation for referrals for many of the offers listed on the site. Along with key review factors, this compensation may impact how and where products appear across CardRates.com (including, for example, the order in which they appear). CardRates.com does not include the entire universe of available offers. Editorial opinions expressed on the site are strictly our own and are not provided, endorsed, or approved by advertisers.