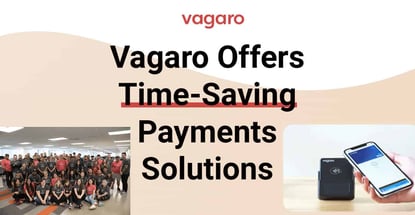 Our experts and industry insiders blog the latest news, studies and current events from inside the credit card industry. Our articles follow strict editorial guidelines.
In a Nutshell: Fred Helou got the idea for Vagaro during a trip to South Korea in 1999, when he wanted to make an appointment for a haircut back home but didn't want to splurge for an international phone call. Fast forward 24 years, and Vagaro is streamlining operations for more than 174,000 service providers in four countries. By seamlessly processing payments from customers, the platform frees up professionals in the beauty, wellness and fitness sectors to spend more time serving clients and generating revenue.
Time is money for client-facing professionals such as personal trainers, hairdressers, nail technicians and others in the beauty, wellness and fitness industries.
Every second they waste fumbling credit cards and waiting on customers to sign receipts is a missed opportunity to service the next client and earn more money.
Fred Helou, chief executive of Vagaro, recognized the administrative burden placed on small-business owners long before he founded the company in Dublin, California, in 2009.

Helou learned of the industry's pain points directly from his sister-in-law. She was a hairdresser herself, and she told him about working long shifts only to come home and have to spend most of her night on the phone with clients confirming appointments for the following day. The extra work encroached on family time, sapped her energy and made her wish for an easier way to run her business.
A decade after forming the idea for Vagaro, Helou put his plan into action. Amid the financial crisis of 2008, he had been part of a wave of layoffs at the technology company Novellus, where he was director of software and led a development team for 15 product lines.
At the time, the iPhone was just being introduced, and Helou recognized its potential to streamline business processes.
"I had a hunch that all these sole proprietors working behind their chairs don't want to have a cash register behind every single chair, and they'd want to do everything from their iPhone," Helou said. "We were the first app in the market, and we've always kept our foot on the pedal to make sure our app has more capabilities than anybody else's app."
With seed money from friends and family, Helou launched Vagaro in 2009, using a bedroom closet to house the company's first server. His initial goal was to streamline and digitize the process of booking appointments, and within five years, Vagaro was doing just that for more than 10,000 clients.
The platform continues to grow at a rapid rate, with consumers booking 104 million appointments with service providers in 2021 alone.
A major development for the company came in 2016, when Vagaro added a payment-processing platform to its suite of merchant services. Since then, that segment of the business has seen robust growth, with more than $2.3 billion in payments processed in 2021.
That success propelled Vagaro to unicorn status, with a valuation of more than $1 billion and a development team of about 170 employees.
For professionals in the wellness, beauty and fitness industries, the time savings from simplified business operations are immense, Helou said.
"It just frees up a lot of their time and really gives them their life back," he said.
Simplifying Payment Processing
Enrolling in Vagaro is simple, with 85% of businesses able to sign up without guidance from a salesperson, Helou said. The company provides free credit card readers that connect to just about any device, including smartphones, tablets, laptops and desktop computers.
The platform stores credit card information safely and securely, so merchants can bill consumers for online purchases and recurring subscription services.
Clients of personal trainers and yoga studios, for example, can pay for services in advance or have their credit cards automatically billed for monthly membership dues.
Hair salons and spas can sell products and gift cards online 24/7, and the platform displays the remaining balances on gift cards. Vagaro also manages customer-loyalty programs.
Vagaro enables professionals in the beauty, wellness and fitness industries to charge clients for missing appointments or canceling without sufficient notice.
The platform also manages waiting lists, so when a client cancels an appointment, service providers typically can fill it right away, saving time and maximizing revenue.
When it's time to pay, service providers can check out clients on their smartphones for a contactless payment experience. The checkout screen can be sent directly to customers' phones so they can add a tip and sign for purchases.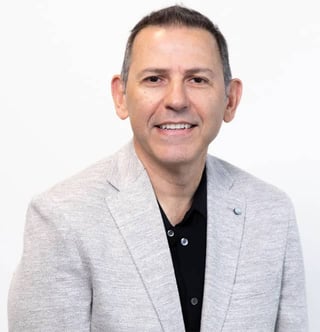 Vagaro makes it simple for customers to pay multiple independent service providers with a single transaction.
If a client visits a salon and spa for a haircut, manicure and massage, for example, she can split her payment among those three professionals and tip them individually.
The platform distributes the money to the individual service providers automatically, eliminating the need to run a customer's credit card multiple times.
"We're the only ones that are able to split payment," Helou said. "We're always thinking about how we can offer more services but still keep things simple. We don't want to add complexity to the product."
Vagaro has a "pay later" option that lets clients pay for high-end services in interest-free installments. That's a key feature for wellness professionals offering more-costly services such as laser hair removal or Botox injections, especially with credit card balances at record highs.
The most recent quarterly report from TransUnion found that US credit card debt had surged to $931 billion entering 2023, with the average cardholder owing $5,805.
Battered by stubbornly high inflation rates, consumers have seen their purchasing power erode in recent years, but pay-later options can help them get the services they need while sticking to a monthly budget.
Administrative Functions Made Easy
Creating appointments through Vagaro is free for both consumers and businesses. In addition, businesses pay small monthly fees to gain access to a range of software solutions to manage their operations.
Fees for sole proprietors and small businesses with one location are minimal, Helou said, and they only increase as the business grows.
Small-business owners can use Vagaro's platform to handle appointments, staffing schedules, payroll, inventory and other business functions. Text and email marketing campaigns automatically remind clients of upcoming appointments and inform them of ongoing promotions and specials.
The platform also includes the free Vagaro Marketplace, where consumers can discover local businesses. To date, more than 73,000 businesses have been featured on the commission-free marketplace and in daily deals, some of which have paid a small fee to be promoted even further to the audience, Helou said.
Several key features make Vagaro especially appealing to professionals in the beauty, wellness and fitness industries.
Personal trainers and yoga instructors can livestream their classes and consultations from anywhere in the world and store them securely through the Vagaro Drive cloud storage feature. They can also securely store photos and files relevant to their clients in the cloud.
Through Vagaro, service providers can create a customized website and smartphone app to build their brand, boost client engagement and appeal to key market segments.
Busy tanning salons, nail salons, hairdressers, spas and mental health professionals are making good use of another feature – the ability for clients to check themselves in for appointments using their smartphones.
That option enables workers to spend more time serving clients and less time checking them in, a major benefit amid the ongoing labor shortage.
The appointment-booking feature helps service providers manage their staffing levels according to consumer demand and ensure that key pieces of equipment, such as tanning beds, massage tables and pedicure stations, aren't double-booked.
"It's proven that 80% of your customers don't want to call or text you to book an appointment," Helou said. "They just want to be able to do it online."
Clients can also fill out intake forms, surveys and waivers online, speeding up check-in and reducing the paperwork for service providers.
Buying Services Piecemeal, With No Contracts
The demands of running a small business can change daily, so Vagaro has made flexibility a priority for its platform. There are no long-term contracts or fees associated with signup, setup, cancellation or compliance with payment-card industry standards.
Vagaro offers more than 100 different services, but businesses pay only for the features they need and can add or cancel features at any time.
Helou said that in creating Vagaro for busy service providers, ease of use was top of mind.
"We onboard people within four or five seconds from the time they submit their application," he said. "They can sign up on their phone, get accepted and start charging credit cards within five or six seconds."
Vagaro provides 24/7 phone, email and chat support, and free training. Most calls are answered by live representatives within three minutes, a major reason why customer-satisfaction levels stand at 95%, Helou said.
"Whenever you interact with us, you're always getting that five-star treatment," he said. "We see ourselves as a one-stop shop for these small businesses for all their IT and marketing needs. We say we're always the best value for the money. We've always been affordable and are able to have a price point that scales with your business and caters to businesses of different sizes."