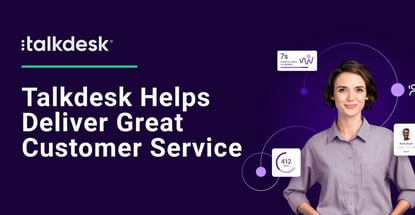 In a Nutshell: Customer satisfaction is crucial to the success of companies, no matter what industry they are in. But spending valuable time and money on building and maintaining customer service solutions isn't always feasible for businesses. Talkdesk provides a platform suited for today's digital world, with customer service solutions suitable for any modern channel. It also offers industry-specific solutions, such as its products aimed at banks and credit unions. Talkdesk recognizes the unique challenges of the finance industry and addresses them with its convenient, easy-to-use platform.
Providing a good customer experience is essential for nearly any business to succeed. Making customers feel valued and happy with your company also goes a long way toward building loyalty and a great reputation.
Of course, ensuring that customers are satisfied takes time and money. Not all companies have the resources to devote to managing a large number of customers, much less to go above and beyond to make sure each one comes away from each interaction completely satisfied.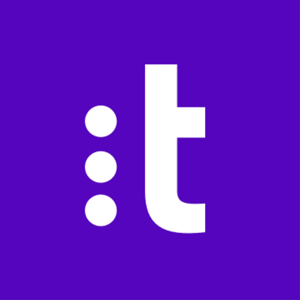 The ways in which customers interact with businesses have also changed over the years. Before the internet took company accessibility to levels never before seen in the business world, customers had to rely on phone calls and even letters to communicate with companies.
Today's consumers have a plethora of avenues in which they can reach companies they do business with, including email, phone, social media, and chat channels. These aren't communication channels that old school call centers are prepared to maintain.
Thankfully, companies like Talkdesk have stepped up to take on the customer service role. The company understands the variety of modern ways in which consumers like to communicate with businesses. And it understands how to provide high-quality customer service.
Talkdesk offers customer service solutions for any modern communications channel in nearly any industry.
We recently spoke with Talkdesk VP of Financial Services and Insurance Strategy Cory Haynes about the company's solutions for banks and credit unions.
"Talkdesk provides a better way for organizations to unlock the promise and potential of great customer experience," according to the company. "Our speed of innovation and global footprint reflect our commitment to ensure businesses everywhere can deliver better customer experiences through any channel, resulting in higher customer satisfaction, cost savings, and profitability."
Identifying the Need to Help Businesses Improve Customer Service in the Digital Age
"The genesis of Talkdesk almost 10 years ago was really centered around the idea to make service better for the context," Haynes said. "Everyone basically said, 'Look, I've had poor experiences.' We can all raise our hand — calling in and having a poor experience, from airline travel to retail to banks."
Haynes said the traditional approach of maintaining an on-premise contact center with landlines and clunky equipment is outdated.
"The advent of mobile internet has made the whole process accelerated," he said. "People are contacting you through multiple channels, so this omni-channel experience has accelerated. And COVID has made it even faster because digital adoption had to happen because you couldn't go into a credit union branch or a retail shop."
Talkdesk Founder and CEO Tiago Paiva knew since he was in high school in Portugal that he wanted to run a company that stood out in its field.
"My goal was to make a product that would dominate an industry and change the world," he explained in an interview. "The problem was, back then there were no startups, VCs, or mentors in Portugal. So I started teaching myself how to code. I read books and blog posts and listened to podcasts to learn about the startup scene in America. I also took a part-time job at Procter and Gamble where I got my first taste of the corporate life."
Paiva earned a Master's degree in engineering and quickly realized he wasn't cut out for a traditional 9-to-5 role. He saw an advertisement for a hackathon in which entrants had to build a program using the sponsor company's program.
Paiva said he spent the next 10 days building what would become Talkdesk.
"The idea was to create a cloud-based software that would allow companies to provide better customer service to their callers," he said. "Talkdesk would show companies everything they needed to know about the caller before they answered the phone. It would integrate with other systems and synchronize data with all systems in real time. It would be simple to set up, use, and maintain."
Designing a Solution Suited for the Financial Industry
Talkdesk offers a variety of solutions designed for specific industries. Haynes said the company had an opportunity to insert its original solution into the financial industry for banks and credit unions to use.
But rather than resting on its laurels, Talkdesk customized its solution to specifically fit the needs of these customer-facing financial institutions.
"We realized that one of the key factors that these companies are asking for is the ability to do things fast," Haynes said. "They would say, 'The time to value (ratio) has become critical to us, especially during COVID. It has made it even more apparent that time to value is really what I'll pay for. I really want to have something out of the box that has a core connection."
And that's just what Talkdesk offers for banks and credit unions. An out-of-the-box solution designed to meet the specific needs of the industry.
"We're working to evolve contact centers and branches to embrace the future of banking," the company states. "Talkdesk Financial Services Experience Cloud™ is an entirely new way to reimagine the banking experience and deliver a client journey that is seamless, personalized, and trusted across live, automated, voice, and digital touchpoints."
Clients gain immediate access to Talkdesk's technology and efficient workflow.
"Out of the box you have these core iterations, you have workflows that make sense for account servicing," Haynes said. "And you're not having to spend the time to curate that or develop it."
Talkdesk's solutions may be of particular interest to credit unions.
"If you think about it, credit unions especially — they're built on those memberships. They have a charter to take care of its members, and they're built on understanding that one-to-one relationship," Haynes said.
Because of the traditional high-touch customer service model credit unions use, they need to maintain this level of service across all modern channels.
"If you can have your people be able to leverage the digital medium and still service your members — now you continue to have that special sauce," Haynes said. "You haven't lost that extra touch by trying to leverage technology and forgetting about customer service."
How Talkdesk's Services Help Companies Enhance Customer Satisfaction and Cost Savings
Talkdesk isn't just a solution for the finance industry. The platform can be used in nearly every modern B2C industry.
"Talkdesk offers affordable solutions for nonprofits and growing businesses, as well as advanced solutions that meet highly sophisticated and strategic enterprise needs," according to the company. "Regardless of your company size, you can expect cutting-edge technology delivered in simple-to-use tools, guaranteed reliability, high-touch support, and limitless scalability."
This means companies can focus on their mission and goals rather than spend time and money on building or maintaining customer relationships. Talkdesk takes care of it.
Watch on
"Whether your operations are service, sales, or support-focused, we recognize that your needs are different," according to TalkDesk. "Talkdesk offers comprehensive out-of-the-box functionality combined with flexibility. Choose your cloud deployment; customize your reporting; instantly integrate."
And with so much focus on customer satisfaction, Talkdesk makes sure its own clients remain satisfied. The company maintains a 4.4-star average rating on TrustPilot and positive reviews of Talkdesk are abundant.
"We've been with Talkdesk now for about 9 months without issues. Tools are easy to use, as is the interface. Great reporting customization and dashboard creation options. No complaints and would recommend to others!" writes Talkdesk user Lisa D.
Talkdesk's journey over the past decade has been driven by the endless pursuit of finding a better way, and this notion will carry it into the future.
"That pursuit guides our vision and values as we challenge the old status quo in order to help our customers, our partners and our employees thrive and grow," according to the company. "Our entrepreneurial spirit is rooted in this passion and dedication to making the impossible, possible."
Advertiser Disclosure
CardRates.com is a free online resource that offers valuable content and comparison services to users. To keep this resource 100% free, we receive compensation for referrals for many of the offers listed on the site. Along with key review factors, this compensation may impact how and where products appear across CardRates.com (including, for example, the order in which they appear). CardRates.com does not include the entire universe of available offers. Editorial opinions expressed on the site are strictly our own and are not provided, endorsed, or approved by advertisers.