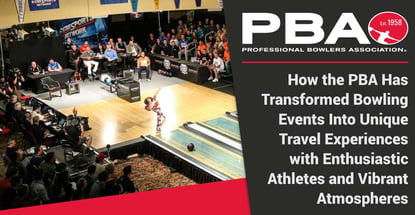 In a Nutshell: Bowling is alive and well in the United States, and not just at local alleys. The Professional Bowlers Association (PBA) hosts events that provide fans with an opportunity to exchange their frequent-flyer miles for a chance to watch their favorite sport up close. Matches and finals are held in stylish and historic locations across the country, and offer a range of experiences — from reverent to rowdy — that suit a variety of tastes. And after the competitions, fans can interact with their favorite athletes in ways they can't at other sporting events. That's why PBA events have become popular travel destinations to the benefit of fans and the sport alike.
For sports fans, traveling to an event like football's Super Bowl or baseball's World Series isn't just an excursion. And catching a game at Chicago's Wrigley Field or Lambeau Field in Green Bay, Wisconsin, isn't just a side-trip on a vacation. These are dreams come true for sports enthusiasts. That's because they want to visit the famous, historic locations and have a chance to see their favorite athletes perform in person.
And the same is often true of the sport of bowling, which has its own set of die-hard fans and is growing as a spectator sport. According to Statista, nearly 8 million viewers tuned in to the Professional Bowlers Association (PBA) playoffs in 2019, which means an enthusiastic fan base is alive and well in the United States.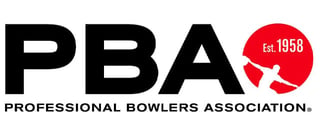 And PBA events are more than just sports showcases. They have become hot destinations for travelers who want to interact with enthusiastic sports personalities in unique ways.
"I have seen many more fans traveling to our events," said PBA Commissioner Tom Clark. "It used to be a tour that hit as many cities as possible because you just wanted to give everyone a chance to see the best players. But it's become a little bit more of a destination in recent years and continues to grow."
PBA matches are held at various venues across the country, providing ample opportunities for fans to turn their travel reward points into fun experiences while exploring vibrant cities and historic locations.
And those travelers can watch their favorite sport up close, and interact with star athletes in ways not afforded to fans of other sports.
Tours and Tournaments Visit Prestigious Bowling Sites
The PBA has a rotation of regular stops that have become significant events, but in recent years, it has added many new locations to cater to a growing fanbase around the country.
For example, it added the World Series of Bowling in 2010, an international event in which the best players in the world compete in multiple tournaments. It is a much larger event than the typical one-week tour stops that encompass qualifying rounds and finals, and this grandeur is reflected in the event's host venues.
"We've had the World Series at South Point in Las Vegas five times in its 10-year history," Clark said. "You can stay at the hotel and walk up to the bowling plaza that's connected to the hotel. That makes it a pretty cool destination spot."
In previous years, the World Series has been held at The National Bowling Stadium in Reno, Nevada, which has hosted multiple other PBA events as well. As with the Vegas venue, it is within walking distance of resort-style hotels, making it a luxurious vacation spot in addition to an opportunity to take in professional bowling.
In Portland, Maine, Bayside Bowl hosts the PBA League Competition, which are team events for pro bowlers. In addition to sport, the locale also offers rich culture and abundant seafood.
"It's really fun to experience every year," Clark said. "I love going there myself. I can't wait."
Following the PBA will also take spectators to places that aren't considered major tourist destinations, but which still have a lot to offer visitors. One of these is Woodland Bowl in Indianapolis, Indiana.
"That's a great bowling center with a great history. Indianapolis has a lot of things for people who haven't been there," Clark said. "There's plenty of stuff to explore there, and it's a good location."
Another is Riviera Lanes in Fairlawn, Ohio.
"It's really a historic spot, this Riviera Lanes. We have our Tournament of Champions there," Clark said. "It's probably our most popular event, from a viewership standpoint. If you're a bowling fan and you want to see one tournament, that could be the one. It's where the PBA was established in Akron, Ohio, in 1958. There's history in that venue."
Venues and Events Offer a Variety of Fun Environments
Clark also points out that different PBA event locations offer unique atmospheres. When choosing one as a travel destination, it's essential to understand its particular appeal and the type of fan it caters to.
"Any event at Bayside Bowl is all about a party in Portland," Clark said. "Any event at Riviera Lanes is almost reverential to the history of the game. It varies from place to place. But it also varies week to week at any location that we go."
Even within the same event or venue, the atmosphere can vary. Take, for example, the week-long PBA qualifying matches, in which up to 100 players compete to earn a spot in the finals. During the early parts of the week, fans can roam freely throughout the bowling center while the athletes compete.
"They're walking up and down, watching what they want to watch, and, after rounds, they can get autographs from the players that they like," Clark said. "They basically get a chance to see all of the players during the qualifying process."
The setting and attitude at the finals, however, is very different. During the finals, fans watch in an arena setting while the top five players match up on two championship lanes. The open, easygoing atmosphere is replaced by one of anticipation and competitive intensity.
"It goes from being a wide-open experience of getting to see all your favorites to an arena experience of watching the finals," Clark said.
Spectators Enjoy Access to Bowling All-Stars
According to Clark, the level of access is one of the biggest draws of PBA events.
"Most fans that come to PBA events leave saying it's the greatest access you have to the athletes in any sport," Clark said. "You're so close to them, and then when they're done, they're so open to meeting the fans."
And the popularity of those professional bowlers is based on a mix of personality and success. Australian pro Jason Belmonte, for example, is a five-time Player of the Year notable for his two-handed approach to bowling. Kyle Troup, on the other hand, trades on his distinctive personal style and flair.
"He doesn't have as many accomplishments yet as Belmonte, but he has such a huge personality," Clark said. "He has big hair, and wears flashy clothes. Everybody wants to meet Kyle Troup and be a part of his aura."
Belmonte turned pro in 2006 at the age of 23, and Troup went pro in 2008 at 19. But even now, they are mere spring chickens compared to some of the legendary figures who continue participating in the tour. Many athletes, including Pete Weber, Parker Bohn III, Walter Ray Williams, Jr., and Norm Duke, have been household names in the bowling community for decades.
"Norm Duke won his first title in 1982, and he's still out there. He won a title last year at age 54," Clark said. "Norm Duke might be the most popular player right now."
Traveling to PBA events allows fans to see top players, up-and-coming stars, and the living legends who are still active in the sport. They can not only watch the pros compete but also enjoy the opportunity to score some face time with their bowling heroes.
"Every tournament, you wind up seeing a million selfies on social media of fans getting the chance to get their picture taken with a pro bowler and get their autograph. I don't think anybody comes and doesn't get an autograph or doesn't get a picture with their favorite bowler," Clark said. "These fans love watching it, and they know all the key people. When we come to their town, they get excited."
PBA Events are Fun Travel Destinations for Fans
Bowling maintains a committed fan base that is becoming increasingly eager to attend PBA matches. Whether fans love the sport or admire a particular athlete, they want to watch the action or party with other fans. And the PBA offers something for everyone at qualifiers, finals, and many other events.
"There are places that are known for rowdiness, and there are places that are known as being serious," Clark said. "You get a bit of both at every event."
And PBA events are held at exciting venues in locations that offer more than just bowling. But the main draw is still the chance to see star athletes in action, get an autograph and a selfie, and interact with like-minded fans who enjoy the sport. And, as with any other fandoms, that enthusiasm continues to grow. That fervor is great for communities, and it helps to keep the sport healthy and vibrant.
"Each event I go to now, people say, 'We came all the way from Pittsburgh for this,' or 'I came from Florida for this,'" Clark said. "I hear that more recently as people start adding a PBA event to their vacation or their travel destination. That seems to be increasing, and we love to see it."
Advertiser Disclosure
CardRates.com is a free online resource that offers valuable content and comparison services to users. To keep this resource 100% free, we receive compensation for referrals for many of the offers listed on the site. Along with key review factors, this compensation may impact how and where products appear across CardRates.com (including, for example, the order in which they appear). CardRates.com does not include the entire universe of available offers. Editorial opinions expressed on the site are strictly our own and are not provided, endorsed, or approved by advertisers.