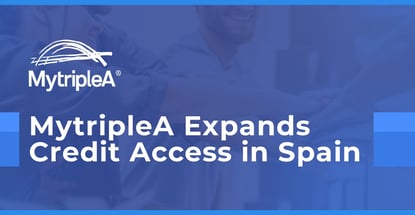 In a Nutshell: Crowdlending platforms expand small business access to credit by connecting investors to opportunities with terms that traditional financial providers can't match. In Spain, many businesses turn to MytripleA for lower loan rates and affordable factoring services, with the platform guaranteeing investors attractive average returns and additional high-profit opportunities. That combination has led to more than 120 million euro in investments in Spanish companies since MytripleA launched in 2013.
Digital disruption and business innovation are ongoing realities across the financial services industry. Banks and other traditional providers face new competitive pressures as customers realize the advantages of working outside established norms.
While that doesn't mean traditional financial service providers are going away anytime soon, it does mean new possibilities for customers, including tighter service and data integration, more speed and security, and substantial savings.
When technology turns positive trends into advantageous alternative models, participants follow. Eventually, the economy rewards the most efficient solutions.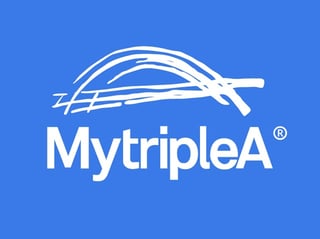 That's why entrepreneurs and investors are increasingly attracted to crowdlending, and why MytripleA has emerged as a leading proponent of the new financial model in Spain. Businesses use MytripleA to connect with investors willing to extend them credit, on terms that reward both sides of the transaction.
On the credit-seeking side, MytripleA offers small businesses, startups, and even freelance gig workers — parties that are outliers in the traditional system — financial opportunities. That acceptance fuels innovation and growth that ultimately benefits everyone in Spain. And for credit providers, MytripleA offers easier entry and a path to diversification.
Loans of up to 50,000 euros carry interest rates as low as 2% above the Euro InterBank Offered Rate for businesses while guaranteeing investors average returns of at least 1.98%. Factoring services carry costs of 3% to 7% for businesses and result in an average of 4.97% investor profitability.
"Our dual mission is to help as many companies as possible with financing while offering investors a solid return on their savings," MytripleA CEO Jorge Antón said. "We differ from others in our sector in Spain in that we're the only one through which companies and investors can access both loans and factoring as well as warranty investment."
Lower-Cost Credit and Factoring Services Help Businesses Manage Priorities
Credit access and liquidity are crucial to the success of any small business, which is why MytripleA reduces friction in the financing process to the point where it works almost like a routine online transaction.
Loan and factoring services requests are submitted via the same integrated online interface, which smoothly walks applicants through the process from beginning to end. Users submit all relevant documents, including the invoices required in a factoring application. MytripleA staff will also follow up via phone call when necessary.
Applications for loans and factoring services are evaluated based on their level of risk. If the application is approved, it's published in the MytripleA marketplace, where investors consider them for funding. When investor contributions reach the funding goal, the money is moved directly into the applicant's checking account. Meanwhile, the entrepreneur can focus on the business without having to interview with multiple potential lenders.
The overall experience for MytripleA clients is straightforward. The company won't complicate the process by attaching supplementary financial products, including insurance, pension plans, or credit cards.
MytripleA's loan recipients can pay off their loans as early as they prefer without incurring additional fees. And the platform offers users a dashboard-style control panel for payments and account monitoring with maximum cost transparency for the life of the transaction.
"It's very important for companies to have access to agile and simple financing when they need it, and that is achieved through MytripleA," Antón said.
MytripleA's status as a crowdlending service allows an applicant's friends and family members — and the platform's investor community at large — to contribute funding toward a venture. In other words, by participating as investors in the structured process offered on MytripleA, individuals who might have provided a friend or family member with seed money for an entrepreneurial venture can help lower the loan recipient's MytripleA interest rate.
A Safer Haven for Investor Diversification with Little Risk
Some MytripleA loans are protected by Spain's reciprocal guarantee system that guarantees 100% of the invested capital and ordinary interests. In Spain, Reciprocal Guarantee Societies (SGRs) are supervised by the national bank and, essentially, insured by a government ministry.
Since the 1970s, SGRs have performed an essential intermediary function on behalf of Spanish economic development. While they can add costs, they also protect MytripleA investors from risk, leveling the playing field for participants who may not have the capacity to support loan products available on the platform.
MytripleA serves as a home for investors with a wide range of risk/reward priorities. Registering is a two-minute process. The platform's control panel automates product and loan selection to make it easy for credit applicants to navigate the site.
MytripleA's Automatic Investment System enables investors to set the amount, term, and risk parameters for proposals they're willing to accept.
Investors who turn to MytripleA not only diversify their overall portfolios in terms of risk, but they can also quickly diversify their holdings on the platform by investing in different companies and in loans or factoring.
From the control panel, accredited investors and non-accredited investors with as little as 50 euros, or accredited investors, choose how much and where they want to lend money. When a specific financing proposal garners 100% of the amount requested, the funds begin to generate a profit.
Safer SGR-guaranteed loans carry three-year terms with repayment in monthly installments. Medium-term loans are payable within 12 to 18 months and have returns of 4% to 7%. Factoring investments with returns of 3% to 7% are payable in as little as three months.
Beyond the SGR guarantees, MytripleA facilitates collection in case of nonpayment of a loan or factoring service. When factoring services recipients go out of business, investors are covered by mandatory credit insurance.
Crowdlending Offers Faster and More Convenient Alternative Financing
Along with providing more broad-based credit access for businesses, MytripleA creates a flexible and secure investment environment that contributes significantly to Spain's growth.
Nearly 2,500 companies and more than 6,000 investors have circulated more than 120 million euros on the platform, generating almost 2 million euros in interest paid to investors. That added liquidity benefits the entire Spanish economy.
"There's no sector that stands out above the rest," Antón said. "MytripleA finances companies engaged in everything from manufacturing to media and beyond."
In addition to the benefits of speed, security, convenience, and lower costs afforded by a crowdlending service, MytripleA has other advantages over alternative financing sources.
For example, informal seed capital can be hard to come by, and it can carry uncertainties for both lenders and recipients. And while venture capital and other forms of private investment funding may work well for credit-seekers, they may be risky and out of reach for small investors.
Accelerator and incubator space is limited, and gig workers and entrepreneurs working in well-established sectors aren't good candidates for that sort of support anyway.
While other borrowing options — including credit lines and even public assistance — certainly exist in Spain, crowdlending offers businesses and investors a simpler and more direct way to connect. In effect, MytripleA's guarantees and protections encourage participation by private and institutional investors.
"Crowdlending is becoming increasingly popular in Spain, and more companies and investors turn to it to obtain financing or earn more for their money," Antón said. "We're anticipating more growth and preparing new products to launch in the coming months."
Advertiser Disclosure
CardRates.com is a free online resource that offers valuable content and comparison services to users. To keep this resource 100% free, we receive compensation for referrals for many of the offers listed on the site. Along with key review factors, this compensation may impact how and where products appear across CardRates.com (including, for example, the order in which they appear). CardRates.com does not include the entire universe of available offers. Editorial opinions expressed on the site are strictly our own and are not provided, endorsed, or approved by advertisers.