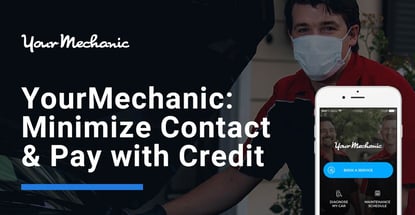 In a Nutshell: Dealing with auto repairs can be a hassle, whether you're trying to get a car in need of service to the shop or negotiating prices once you got there. YourMechanic solves these problems by sending a mechanic directly to you. The company also promotes transparent pricing. Instead of providing estimates, YourMechanic provides quotes and sticks to them. YourMechanic also promotes safety through the COVID-19 pandemic by practicing social distancing and following the latest CDC recommendations. Customers can simply put a credit card on file with the company and have a completely contactless repair experience.
Owning an automobile means shelling out some cash from time to time whether it be for routine maintenance or necessary repairs.
It's safe to say that nobody loves getting their car repaired. The hassle of getting your vehicle to a repair shop, the questions that arise around price estimates, and evaluating the trustworthiness of the shop itself can all lead to unnecessary frustration. And when customers get the initial quotes, they may have to turn to credit cards to pay for expenses.
Adding safety and social distancing to the equation during the COVID-19 pandemic only adds to the stress.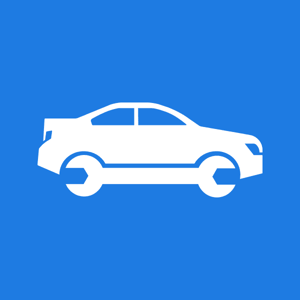 YourMechanic offers a tech-based solution to these age-old automobile problems. The company bypasses the old standards and delivers a mechanic to you, whether you're at home or work, and offers transparent pricing so you know what you're getting into before the work begins.
"Our mission is to leverage technology to service any vehicle, any place, any time," according to YourMechanic. "We've built the mobility platform of the future, enabling us to service vehicles at the point of need, increase asset yield, and lower total cost."
President and CEO Anthony Rodio said the idea behind YourMechanic was born in 2011 when the company founder had a particularly frustrating experience getting his vehicle repaired.
"He was trying to get his auto repaired, and they told him it was going to take four days," Rodio said. "And then after he brought it in, they kept it four more days and called him twice and increased the price. He felt like there had to be a better way."
Transparent Pricing and Mechanics Who Come to You
Perhaps the most immediately appealing aspect of YourMechanic is that mechanics come to the customer and not the other way around. That means no more waiting around at dealership service centers or repair shops.
Customers can easily book an appointment with YourMechanic online.
"We make the entire process easy for you," according to the company. "Using our website and mobile apps, you can access the maintenance schedule of all your cars, get a fair and transparent price, book an appointment, make payments, access service history, and get maintenance reminders."
Customers just need to provide their vehicle information, contact information, and a description of what's wrong with the automobile. And because there are no overhead costs to maintain a shop, those savings are passed on to the customer.
Rodio elaborated on some of YourMecahanic's other benefits as well.
"The obvious part of how YourMechanic is changing auto repair is when we come to your home or driveway to fix your car," Rodio said. "But, the less obvious but actually harder and maybe more important change we brought was really bringing price transparency to the market."
YourMechanic will provide a detailed list of parts, services, and costs needed to repair the vehicle. In most cases, the company can provide a price instantly. And once a price is locked in, it doesn't change.
"If we tell you that we can come replace your brake pads next Tuesday at 10 a.m. for $200, we stick to the time and we stick to the price," Rodio said. "It's not an estimate, it's an actual quote, and we deliver. If it takes us longer or whatever, we still hold to the price we quoted you."
This gives customers peace of mind knowing they won't have to deal with last-minute negotiations or surprise price tags.
"Knowing what you're going to pay and knowing upfront exactly when your car is going to be having service has been very game-changing," Rodio said.
Contactless Service Appointments Help Protect Customers and the Community
The COVID-19 pandemic dramatically changed how many people go about their daily lives. As the coronavirus spread across the U.S. in the spring of 2020, businesses and schools shut down quickly as people scrambled to understand how to maintain safety.
Social distancing and wearing masks became the norm as businesses and schools began to reopen and nonessential workers emerged from their homes. But the virus still isn't completely under control and those safety precautions still stand.
That's where YourMechanic offers another benefit — it's contactless service appointments.
Watch on
"Our technicians receive up-to-date recommendations for best practices based on CDC guidelines," according to the company. "These include frequent hand sanitization, a six-feet social distance recommendation, and support to have contactless appointments, which allow customers and technicians to avoid physical proximity."
Rodio said customers can provide a credit card to keep on file with YourMechanic to help make things that much easier and avoid in-person credit card swiping.
"The way our process works is, when you're booking a service we pre-authorize your credit card — like a hotel would do — without charging your credit card," he said. "Then, after we deliver the service at your home, and as soon as you say the work was done to your satisfaction, then we charge your card."
YourMechanic also works to prevent the spread of COVID-19 and to protect other members of the community.
"Mechanics who have any symptoms, or asymptomatic positive COVID-19 tests, will have their service schedules immediately paused until they are cleared by a healthcare provider," according to the company. "In such circumstances, YourMechanic's team will notify all individuals who may have been impacted through contact."
Customer Satisfaction is the Key to Success
Rodio discussed the importance of customer satisfaction and how YourMechanic works to provide quality service.
"We stand behind the work for 12 months or 12,000 miles, and we will make it right if the mechanic does something wrong," he said. "I think Zoomers like the idea that there's a company standing behind the individual technician coming to your house."
YourMechanic only allows the most qualified mechanics to join its network, which spans more than 2,000 cities across the country. Each mechanic goes through an extensive screening process to ensure the highest standard of service.
"Hiring mechanics who don't carry proper liability insurance can be expensive and a hassle," according to YourMechanic. "Most customers only find out about these insurance gaps once it's too late. Our mechanics are covered by industry-standard liability insurance."
And when it comes to providing customers with a satisfactory experience, the numbers speak for themselves.
"So, a straight apples to apples comparison of how happy customers are on delivered service — our Net Promoter Score is 91, and the NPS for traditional auto repair shops are somewhere between negative and single digits. Dealerships usually do a little bit better. They're usually 20 to 30."
YourMechanic also has no shortage of customer testimonials to reinforce its high satisfaction rate.
"Gary who services the cars here for North Marin County was sent out within two days of my request, and it has been very convenient," wrote Mike, who had a radiator replaced on his Lexus. "I didn't have to go find him — he came and found me [and] took care of it right at my home. He cleaned up everything. The car is already put together and that's great."
Preventative Maintenance Offerings on the Horizon
Rodio said YourMechanic is gearing up to launch a prepaid maintenance program in the near future. It is not yet available on the company website, but he said it is currently available through certain providers.
"Say you're buying Johnny a used car to go off to college, you want to make sure he's going to get the oil changed, that he's going to get the brake pads done," Rodio said.
These kinds of basic services will be included in YourMechanic's prepaid maintenance plans, he said. The company anticipates offering two or three-year contract subscriptions that can be paid on a monthly basis.
Advertiser Disclosure
CardRates.com is a free online resource that offers valuable content and comparison services to users. To keep this resource 100% free, we receive compensation for referrals for many of the offers listed on the site. Along with key review factors, this compensation may impact how and where products appear across CardRates.com (including, for example, the order in which they appear). CardRates.com does not include the entire universe of available offers. Editorial opinions expressed on the site are strictly our own and are not provided, endorsed, or approved by advertisers.