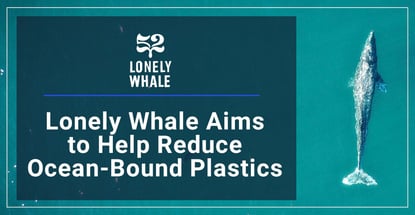 In a Nutshell: Because plastics are a relatively recent invention, the extent of the damage to the environment and human health of ocean-bound plastics is not fully known. Yet research shows that, on average, people ingest the approximate equivalent of a credit card's weight in microplastics every week. Lonely Whale is a nonprofit with a mission to reduce the use of plastics and restore ocean ecosystems to a more pristine state. Credit card donations help fund market solutions and encourage community-driven change.
It's hard to imagine a world without plastics. It's even harder to imagine the effect of plastics on the environment and our health.
That's because plastic, in all its many forms, is a recent polluter of the ecosystem, its presence growing pervasive around the globe only after World War II. In many ways, researchers and stakeholders are still learning the impact of plastics on the environment and how to mitigate and reimagine its use.
At the forefront of this change is Lonely Whale, a nonprofit consultancy dedicated to reducing the presence of microplastics in the global environment. The organization's name is inspired by the true story of 52 Blue, a lone whale of unknown species that sings at a frequency of 52 hertz — a higher frequency than that of other whale species observed by researchers.
Donations support Lonely Whale initiatives to replace plastic straws in cities and teach young people how to effect change in their communities and schools. It's also helping transition large-scale plastic use to more sustainable alternatives while spreading a message of care for the world's oceans.
Lonely Whale depends on donations to help fund its mission. Cardholders can make a donation and then redeem their credit card rewards for cash or a statement credit to cover the charitable contribution. Furthermore, many issuers allow cardholders to redeem their rewards as a charitable donation to a nonprofit of their choosing — all of which helps further Lonely Whale's cause and change the narrative.
"We're coming at the topic of conservation through the lens of marketing and storytelling, but for positive and tangible impact," said Emy Kane, Senior Director of Digital Marketing and Communication. "It's change-centered not just on individual action but on the power you as an individual can have on the system as a whole."
That means reshaping sustainability messages into real opportunities for people to join a movement and adopt a lifestyle that can result in a more significant impact.
"We're all advocates in our own right — it's just how we apply our own strategic levers for change," Kane said.
Creating Market Solutions For Plastics In the Ocean
A mission to combat ocean-bound plastics and microplastics may seem narrow in scope, but plastics touch all populations and systems, and their disposal poses a challenge everywhere. Eighty percent of the world's ocean plastics enter the ocean via rivers and coastlines and contribute to plastic and microplastics debris.
Lonely Whale examines the impacts of ocean pollution from a variety of standpoints. And through its campaigns, youth education, and corporate partnerships, the nonprofit helps spark shifts in consumer behavior and attitude.

"We use the lens of plastic to help people understand the complexity of the issues the ocean is facing," Kane said. "Whether it's looking at where plastic shows up in supply chains, greenhouse gas emissions, or the plastic pollution in the oceans, we touch on everything."
As a 501(c)3 nonprofit, Lonely Whale depends on corporate and individual donations for funding, and 100% of credit card donations support its work.
A prime target is NextWave Plastics, Lonely Whale's initiative for public-private sustainability partnerships. Through NextWave, corporations work on market-based solutions to reduce ocean-bound plastics.
"The coalition builds new supply chains for plastics that would otherwise end up in the oceans," Kane said. "Creating more market value in ocean-bound plastics leads to scalable models other companies can adopt. And that's where we'll really see that massive tipping point start to happen."
Among the partners developing these new applications is CPI Card Group, which has introduced a payment card that integrates upcycled recovered plastic waste in its core.
"We call our credit cards plastic, but we don't often think about the plastic actually in them," Kane said. "It's incredible how CPI Card Group is incorporating recycled plastics in cards, and they've already delivered 25 million."
Partnerships Foster a Community of Change
The unifying force behind Lonely Whale is a team devoted to community and caring. Using humor, celebrity, and whatever engagement approach works best, Lonely Whale crafts messaging with a purpose rooted in the certainty of research and data.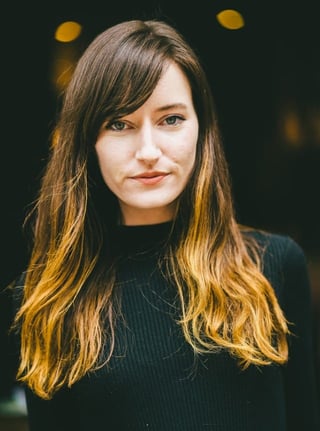 "Depending on who we're trying to move and for what reason, we'll use different frames or creative content approaches," Kane said. "We really like to be data-driven in seeking to motivate our consumers to take action for climate change, in whatever way that might mean."
The fact of the matter is that large plastic debris introduced by a myriad of industrial and consumer sources degrades into particles small enough to be routinely ingested. Sometimes even microscopic microplastics enter the ocean in products such as cosmetics.
"A recent report indicated that, on average, humans eat a credit card's worth of plastic by weight every single week," Kane said.
That's why Lonely Whale partnerships extend beyond those encompassed in NextWave. Partnerships help build new audiences for change and extend the community of caring. Recent work with silicone products producer GoSili is an example of the effectiveness of this approach.
"A company like GoSili that provides alternatives to single-use plastic items fit a lot of different lifestyles," Kane said. "That's a really exciting partnership for us because not only do we gain access to a new audience, but we're also able to offer a new solution to community members who are always interested in going deeper."
Partnerships are crucial for building an ecosystem of changemakers and engaging individual action.
"We start with research and data and then build out a strategy for supporting the goal we're seeking," Kane said.
Donations Support Ocean Heroes and Communicate a Message of Renewal
"The Loneliest Whale" is a documentary that chronicles a quest to locate a whale singing at a unique frequency of 52 Hz. Researchers had concluded that the whale had no species companions and that it, therefore, had no one to communicate with.
The plight of the loneliest whale inspired Lonely Whale's founders to create the organization and gave it its name.
"The story is a very real parallel to our own human existence, where there's all this noise, there's all this clutter, we're all seeking community, but we're not always successful at it," Kane said. "The good news is now there's a community ready to respond to the film and take action."
Credit card donations are essential for fueling this change.
"Between 8 and 12 million metric tons of new plastic waste ends up in the ocean every year, and that number is just continuing to increase," Kane said. "Donations directly help support our programs."
Among those programs is Lonely Whale's Ocean Heroes Network, boot camps that educate young people about plastic pollution and train them in leadership skills and strategy frameworks.
"We're training these young people to make that change they want to see," Kane said. "It's not about adults telling them what to do or handing them the keys to the car. It's about putting them in the driver's seat."
And it's also a genuine illustration of the power of donations to change lives. 
"For me, one of the most incredible things donations can do is make sure that any youth, no matter what their socioeconomic status or geographic location is, can participate in something like this," Kane said.
Advertiser Disclosure
CardRates.com is a free online resource that offers valuable content and comparison services to users. To keep this resource 100% free, we receive compensation for referrals for many of the offers listed on the site. Along with key review factors, this compensation may impact how and where products appear across CardRates.com (including, for example, the order in which they appear). CardRates.com does not include the entire universe of available offers. Editorial opinions expressed on the site are strictly our own and are not provided, endorsed, or approved by advertisers.