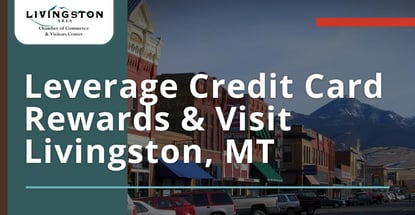 In a Nutshell: We love credit cards and traveling at CardRates. When we can combine those two things, by leveraging our credit card rewards for cash back savings on vacations, that's a win-win. Recently, we studied up on Livingston, Montana. The town serves as the gateway to the Yellowstone National Park and its tourism roots go back about 150 years. Today, the town, which is surrounded by mountains, offers scenic views and plenty of activities. From museums, live theater, and fine dining, to hiking, hunting, and fishing, Livingston offers activities for just about everyone.
When we're not exploring the wide variety of credit cards available today or shining a light on some of the coolest fintech innovations, there's a good chance we're thinking about planning our next trip.
As with most people, we've spent much of the last year at home. While my gutters are cleaner than they've ever been, I've also started naming the squirrels in our yard. Thankfully, we're beginning to see a light at the end of the pandemic tunnel, and I think it's time I got out of the house.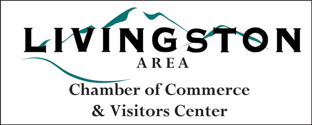 For some folks, one silver lining of being cooped up for a year is that they have been able to build up a nice stash of credit card rewards. And most issuers allow cardholders to redeem their rewards for cash. This is a great way to leverage credit card rewards for just about anything.
Here at CardRates, we love to cash in our rewards to save money on travel.
Recently, we've had our eye on Livingston, Montana.
The scenic town sits on the banks of the Yellowstone River and is surrounded by majestic mountain peaks.
We wanted to learn more about Livingston and its environs so we reached out to Livingston Chamber of Commerce Executive Director Leslie Feigel, who gave us the rundown on all things Livingston.
With a population of just over 7,000 residents, this town packs in a whole lot of history, nature, and culture.
Feigel said she was drawn to Livingston from Northern California because of the Montana town's beauty and ample land to raise and care for horses, one of her passions.
Because of its rich history, cultural offerings, and natural beauty, we're recognizing Livingston with our Editor's Choice™ Award as a top city to visit for travel credit card rewards enthusiasts.
A City with Deep Roots in the Tourism Industry
"If you want to understand what the history of Livingston is, Livingston, Montana, is and always has been the northern gateway to the first national park," Feigel said. "Even to this day, in order to get to Gardiner and the north entrance to Yellowstone, you have to come to Livingston. We've only got one big road, and we are the only entrance that's open year-round."
Yellowstone National Park was declared the first national park by President Ulysses S. Grant in 1872. The expansive park, well known for the geyser, Old Faithful, covers portions of Montana, Idaho, and Wyoming.
"It's just a beautiful area at the north end," Feigel said. "When they discovered what they called oddities at the time, which was the hot spring terraces, people came from all over the country. And, back then in the 1800s, everybody jumped on a stagecoach and they went down to the park to see this really cool thing."
Around this time is when small towns began popping up in the region, and it's when Livingston really took off, she said.
"Livingston was so fruitful because of the river. The fish are abundant. The wildlife is abundant," Feigel said. "Livingston just exploded. It was literally tourism that brought them here."
She said trappers and hunters would go back and forth between Wyoming and Montana, following the mountainous continental divide. Silver and gold mining was also popular during this time.
The railroads soon followed, and then a very early film, "Tourist Train Leaving Livingston" was filmed in the town. Feigel said it was the beginning of a long tradition of movie production in the region.
"Livingston has always been a tourism Mecca — it's what created our town," Feigel said.
A Bustling Community with Museums, Nightlife, and Appealing Culinary Options
Livingston is much more than a stop on the way to Yellowstone National Park. Visitors can find plenty to do and see without stepping foot in the park.
"Livingston delivers an eclectic blend of shops, museums, golf course, galleries, live theater, and music, as well as unique restaurants for every taste," according to the Chamber website. "So come and explore Park County to experience breathtaking ranges, fun and hard-working ranches, and romance under the big sky."
Visitors can find rugged outdoor adventures or a touch of culture with Livingston's many art galleries, fine dining, and luxurious accommodations.
"We have lodges, we have resorts, we have dude ranches, we have vacation homes," Feigel said. "We were listed in 2017 as one of the top five places to purchase a vacation home by Forbes.
When it comes to food, Livingston has no shortage of quality options, Feigel said. She noted that many people believe that because Montana is rife with elk and deer that every restaurant is going to serve wild game on their menus. But that's not the case. While some restaurants may serve wild game, it is not the norm and is game actually sourced elsewhere.
"Montana has a program that is about eating locally sourced products," she said. "It's truly an experience when you come to a community like ours, with 22 eating establishments for a county of 16,000 people. We love to eat. And we love to drink beer, apparently."
For those looking for a western experience, the town is also well-known for the Livingston Rodeo Roundup.
Freigel said the three-day rodeo — one of the largest rodeos in Montana — celebrates its 97th year in 2021. The event kicks off with the Livingston Roundup Rodeo Parade, a spectacle to gear up the town and its visitors for the big event.
Exploring the Expansive Snow-Covered Mountains
Feigel described Livingston as an outdoor recreation Mecca.
"The governor saw that outdoor recreation was such a major part of what the industry is here that he created a new office, so now there's an outdoor recreation office. People love (the outdoor activities), maybe even a little too much sometimes," she said jokingly. "We're starting to see this major crush of people that come here."
Livingston truly has an array of options when it comes to things to do in the great outdoors, including skiing, hiking in the mountains, whitewater rafting, and ziplining.
Anglers will not find a shortage of opportunities to put their lines in the water, either.
"World-class fishing is the distinguishing mark of Livingston and Park County," according to the Chamber. "Some 103 miles of our rivers and streams are designated as 'Blue Ribbon' trout streams. Many of the best streams carry 3,000 fish per mile. Some of the finest fishing in the country is right here in our back yard or alpine lakes high in the mountains."
Feigel also tipped us off on some of the best times of year to visit Livingston.
"I can tell you the most beautiful time of year is when there's still snow on the mountains and it's not really hot but yet the sun is out so you can wear a T-shirt because the weather is dry here," she said. "That's probably in May and June, then again in October and November."
Hunting season is another big draw for Livingston.
Multiple outdoor outfitters lead hunting trips of various types in the Livingston region.
Whether you're looking for a taste of the historic American West or want to experience a bit of culture and fine dining, Livingston has something for everyone.
Advertiser Disclosure
CardRates.com is a free online resource that offers valuable content and comparison services to users. To keep this resource 100% free, we receive compensation for referrals for many of the offers listed on the site. Along with key review factors, this compensation may impact how and where products appear across CardRates.com (including, for example, the order in which they appear). CardRates.com does not include the entire universe of available offers. Editorial opinions expressed on the site are strictly our own and are not provided, endorsed, or approved by advertisers.