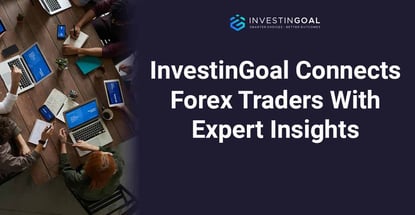 Our experts and industry insiders blog the latest news, studies and current events from inside the credit card industry. Our articles follow strict editorial guidelines.
In a Nutshell: Traders in the market for a forex broker may be overwhelmed by the plethora of online brokers offering their services. InvestinGoal understands how difficult it can be for a trader to find their best-fit broker among many options. InvestinGoal provides research and insights designed to help traders locate brokers that can help them reach their goals. Its comparison tools enable traders to view side-by-side comparisons of brokers' services and platforms. InvestinGoal serves traders worldwide and is expanding its insights to cover additional security markets.
Necessity is the mother of invention, as people say. Consider the countless specialized medicines that the pharmaceutical industry produces. If humans weren't susceptible to diseases and illnesses, we wouldn't need the various medicines that exist today, nor would we need the medical research and production involved in the process.
In the early 2010s, Filippo Ucchino, Founder and CEO of InvestinGoal, enrolled in a forex trading course. The word forex is derived from the words foreign and exchange. Forex traders actively trade currencies to make a profit from changes in currency prices.
Through the forex trading course, Ucchino met a group of traders close to his home in northern Italy. The group met regularly to discuss trading strategies and share insights they had gleaned from their experiences and personal research they had conducted on forex trading.
The group would often discuss the best forex brokers and trading platforms they had discovered (along with brokers and trading platforms they had learned were best to avoid). During the course of evaluating brokers, Ucchino and the group of traders began to suspect that many of the websites which were comparing brokers were disingenuous. 
"We discovered that a lot of the comparison sites we came across online were just promoting trading platforms that earned them the most money for referring traders. They should have been promoting the services that were actually the best or most useful to traders," Ucchino explained.
Ucchino turned to online forums for customer reviews of brokers and trading platforms. Although he found that the online forums contained a wealth of information about forex-related topics, the information was not easy to navigate.
"I would have to read hundreds of posts to find the knowledge I was looking for," Ucchino said. "I founded InvestinGoal to help individuals locate this hard-to-find information. I knew that not only could we do a better job of organizing and presenting information, but we could also contribute our own knowledge to the site and provide real insights that are tailored to traders' needs."
Traders Should Exercise Caution to Avoid Scammers
The forex market is a global market that is highly liquid. According to a study by the Bank for International Settlements, turnover in the forex market averages $7.5 trillion per day. The market is open 24 hours per day, five days per week, presenting traders with many opportunities to seek and place trades. Ucchino said the sheer volume of trade opportunities also opens the door for scammers to exploit unsuspecting traders.
A trader places trades through a broker. Ucchino said traders can choose from among many brokers. There are so many new brokers that Ucchino said he could spend his entire day fielding requests from new brokers to be featured on InvestinGoal's website.
"There are a lot of legitimate brokers who provide valuable services to their clients, but the industry is also full of scammers," Ucchino said. "Brokers approach InvestinGoal and offer to pay us to highlight their services on our site. But, we only work with major brokers who are trusted in the industry. I've lost money through this approach, but I'm able to sleep better at night knowing I'm not promoting untrustworthy brokers."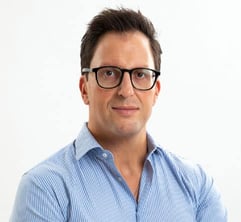 Ucchino said InvestinGoal conducts extensive research to provide traders with reliable reviews. Traders can also use InvestinGoal's broker selection feature that asks traders a few simple questions about their level of experience and trading preferences. After the trader selects their answers to the questions, InvestinGoal will suggest brokers that can meet the trader's needs.
Ucchino advises traders who choose to find a broker on their own to exercise caution. Ucchino said he receives a few calls daily from illegitimate brokers seeking to scam him and, in turn, his audience.
"Scammers will try to deceive traders into using their services by using website names that are very similar to those of established and respected brokers," Ucchino said. "They'll also attempt to clone legitimate websites to trick people into depositing funds with them. Safety is definitely something I recommend traders be mindful of. Ensure brokers are legitimate before depositing any money, and double check to make certain you're on the right website."
Resources for Beginners to Advanced Traders
Forex traders employ many different strategies in their trading. Ucchino advises new traders to decide on a trading plan that suits their goals and temperament. Traders can then locate a broker with services that cater to their strategy.
For example, scalping is a trading strategy that seeks to make quick trades — some lasting only a few seconds — that capitalize on short bursts of asset price changes. Ucchino said traders who follow this technique should know that not all brokers permit scalping.
Traders can visit InvestinGoal to find which brokers it recommends for scalping and other tips to help scalpers succeed. Ucchino is proud of the resources InvestinGoal provides that help new traders establish their accounts and refine their strategies.
"As a beginning trader, it's possible you may not fully understand all the terminology and information you're reading on our site," Ucchino said. "But, if you were to pick at random one of the top brokers we recommend, then you can be 100% sure you are selecting a legitimate broker who's one of the best in the industry."

InvestinGoal's broker-comparison tool enables traders to select brokers to be compared side by side. InvestinGoal compares the selected brokers' features, including security components, fixed costs and fees, educational services, and customer support. 
Traders who have a particular broker in mind can peruse InvestinGoal's broker guides. InvestinGoal also offers guides for different account types and broker alternatives. 
"We have the proper information to help traders of all skill levels," Ucchino said. "Intermediate and advanced traders can benefit from going deeper into our data and finding more information about the topics they're interested in. We really cover the full spectrum of broker and trading insights."
InvestinGoal Sets Sights on Enhancing Guidance
InvestinGoal serves traders around the world. Ucchino said U.S.-based traders face a particular challenge in that many forex brokers do not accept traders from the U.S. InvestinGoal draws heavy interest from traders in Africa, Australia, Europe, and Southeast Asia, Ucchino said.
InvestinGoal has developed an approach to testing trading platforms that enables it to provide traders with insights garnered from actual trades.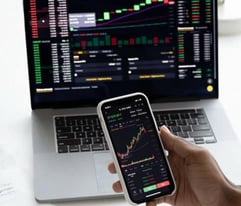 "We use a scientific approach in our testing of platforms, and we place our trades using real money," Ucchino said. "Automated robots allow us to execute multiple trades simultaneously on numerous platforms. Automation ensures we are eliminating variables and comparing brokers under the same scenarios and market conditions. Advanced traders especially appreciate the authenticity of our reporting."
Though Ucchino described forex as InvestinGoal's first love, he said the site also covers other securities, including crypto, ETFs, and stocks. Plans are in the works to expand InvestinGoal's research, allowing it to deliver insights on additional topics and areas of interest to traders.
"Our plan was first to tackle forex comprehensively," Ucchino said. "We're now applying that same approach to additional sectors and alternative finance practices like crowdfunding. If there's an investing opportunity online, we'll try to cover it for our readers."