Our experts and industry insiders blog the latest news, studies and current events from inside the credit card industry. Our articles follow strict editorial guidelines.
In a Nutshell: Develop For Good provides opportunities for technology students and volunteers to gain experience by helping nonprofit organizations. Volunteers assist nonprofits in developing mobile apps and other digital elements. Volunteers can come from any school with any experience level, and Develop For Good only requires foundational knowledge of computer science and design. The organization also provides unrestricted grants to first generation or low-income students.
When the COVID-19 pandemic hit, the world quickly shifted to digital solutions. Companies, businesses, and nonprofits had to change their entire models or risk closing.
Many schools also shut down to protect families and reduce the spread of COVID-19. Mary Zhu, who was studying at Stanford at the time, was one of millions of American students who had to leave college life to return home.
Zhu saw the impact of the pandemic on her classmates who had jobs, internships, and valuable college experiences canceled. At the same time, tens of thousands of nonprofits faced closure because they didn't have a digital presence.
That's when Zhu recognized an opportunity to merge those two issues by creating Develop For Good. The platform matches technology volunteers who can work from home with nonprofit organizations that need a digital presence to survive in the modern landscape.
When Zhu's family immigrated to the US from China, they relied on nonprofit support to make ends meet. Develop For Good allows Zhu to return that kindness by helping nonprofits that impact millions of Americans — just like her family.
"During a time when people needed help more than ever, a third of global nonprofits were expected to shut down," Zhu said. "That's horrible to think about because people were not only going through the pandemic, but also social unrest and financial crises."
Helping Nonprofits Advance in the Digital Age
Just like Zhu, her Stanford classmates also wanted to make a difference and support people. Zhu saw the opportunity to connect students who are motivated to do something impactful while stuck at home.
Zhu and her classmates came together through Develop For Good to help struggling nonprofits with technical projects. Many of those projects came just in time as the nonprofits were forced to transition into a virtual world.
The organization cold emailed hundreds of nonprofits and interviewed them to find out what their biggest needs were. Develop for Good blasted emails to Stanford computer science mailing lists to see if students wanted to help.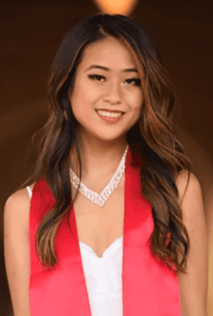 During Develop for Good's first cohort of projects in Spring 2020, around 15 Stanford students were teamed up to work on projects for three nonprofits, leading to more organizations and students from other universities reaching out to get involved.
"We realized that a lot of nonprofits struggle with getting funding for technical projects," Zhu said. "This is a way to get them accessible technical solutions through emerging talent and technology."
After only five months, Develop For Good was helping more than 40 nonprofit organizations with 300 student volunteers signed up. Today, the organization has had over 1,200 students work on more than 100 projects.
Develop For Good is leveraging its partnerships with corporations to create a mentorship program for its student volunteers.
"The program involves industry professionals providing technical guidance and feedback to the students as they work on these projects," Zhu said. "We also focus on giving underrepresented students in tech real world project experience to work on through our nonprofits."
Providing Valuable Experience to College Students
Two-thirds of Develop For Good's volunteers are women in technology. One-third of the organization's volunteers are also first-generation college or low-income students.
Zhu said it was important for the organization to highlight and showcase underrepresented students in the computer science field. Develop For Good provides an unrestricted grant to first-generation or low-income students who have financial need so they can get the valuable experience they need to succeed in the future.
"Our mission is very two pronged," Zhu said. "One part is getting underrepresented students in technology real world experience, and the other is increasing the digital acceleration of the nonprofit sector."
Students from around the country started reaching out to Develop For Good for an opportunity to gain experience.
Develop For Good is helping fight the long-term systemic issues that keep students from low-income families from receiving high-paying jobs. Sometimes, those students can't get access to internships because they don't have the connections others do.
Develop For Good evaluates résumés and applications but does not take into account the schools the student comes from. Students don't need prior experience, but they do need a foundational knowledge of computer science.
"We are looking for some indication that you're passionate about the cause that you're applying for," Zhu said. "We want to see that you're willing to dedicate the time and energy it takes to learn and get a project running."
Students can apply for three different positions within Develop For Good, including developer, product designer, and product manager.
Develop For Good charges nonprofits a nominal fee that is still significantly lower than what an agency charges for its services. The organization is beginning its transition to a menu approach that will allow nonprofits to determine which services they need so they can customize their request to their specifications.
Scaling Operations With Increased Funding
Develop For Good works with organizations big and small. The organization has worked with organizations like UNICEF, the World Health Organization, and the World Bank. Student volunteers also help small and local nonprofits just getting off the ground.
Zhu said she was especially proud of the work one group did with the organization Computers2Kids, a small nonprofit in San Diego. The nonprofit promotes tech literacy by providing computers to low-income families who don't have access to computers.
"What our team of students did for them was develop a mobile app that makes it easy for the beneficiaries of the nonprofit to request technical support," Zhu said. "They can request tech repairs to their computers or new gadgets they can use."

The team of 15 students from different colleges around the world came together to craft the perfect app for Computers2Kids. Zhu said the students who worked on the project landed great internships and one is now a cloud engineer at Google.
Any revenue Develop For Good earns is funneled back into the organization. Its funding comes mostly from corporate partnerships with companies like Adobe, Okta, and Amazon.
Those with credit card rewards can contribute to Develop For Good's mission by making a donation. While the organization's donation platform doesn't support donating straight from the rewards pool, cardholders can redeem their rewards for credit and donate the amount of the credit.
Develop For Good hopes to receive more donations and investments to help expand the scale and team to tackle bigger projects.
"We need more resources to scale our impact across more students and more nonprofits," Zhu said. "To provide nonprofits with accessible technical resources and give students a chance to work on real world projects, we need more resources. We have so many students and nonprofits on standby. Our dream is to work with every nonprofit and every student that's really interested in this."