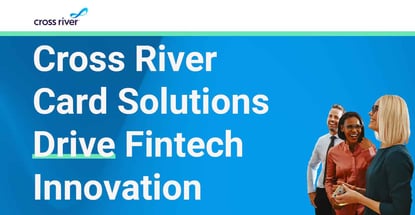 Our experts and industry insiders blog the latest news, studies and current events from inside the credit card industry. Our articles follow strict editorial guidelines.
In a Nutshell: Financial technology companies are a primary source of innovation in modern banking. Behind the scenes, Cross River provides financial products and a service platform to drive that change. Consumers benefit from greater access to credit and innovative solutions that allow for credit building such as rewards products and BNPL services. Businesses benefit from customizable card solutions for expense management, payment solutions and platform integrations that extend flexibility. Cross River's innovative platform embeds financial experiences in multiple use cases, delivering fintech innovation and financial inclusion across the industry spectrum.
Financial technology, or fintech, companies integrate digital technology into financial services to build new markets and reach established ones in new ways. They drive digital transformation and competition in traditional financial services by expanding the marketplace and creating new product opportunities and efficiencies.
From lending and banking to cards and payments, fintech companies are making themselves felt and are changing how consumers interact with their financial partners.
Banks, however, still provide the infrastructure behind all that innovation. Financial services are highly regulated, and banks offer compliance and risk management structures that strive for stability and responsible access while keeping customers coming back.

Cross River exemplifies the modern connection between the banking and technology industries. Leading fintech partners leverage Cross River's proprietary operating system to connect to its centralized infrastructure and deploy products tailored through application programming interfaces.
Cross River's compliance framework empowers partners with security, risk management, and compliance systems.
Since 2018, the Arizent group of business information brands and Best Companies Group named Cross River one of the best places to work in fintech for five consecutive years. In 2023, Cross River was also selected as the "Best Banking-as-a-Service" platform by FinTech Breakthrough Awards.
"Expanding access to financial services is always the goal," said Anthony Peculic, Head of Cards at Cross River. The company offers platform lending, and payment solutions in addition to the card program Peculic oversees.
"Fintechs gain inroads in markets the big banks have traditionally ignored, perhaps because they felt there wasn't enough money to be made," Peculic said. "We empower financial brands to offer more inclusive solutions and reach new markets."
An Issuing Bank and Tech Partner for Fintechs
Cross River started in 2008 during the financial crisis known as the Great Recession. During that period of general market decline, traditional banks shuttered at a rate not seen since the 1930s, and consumer and business credit access plummeted. Cross River established its first tech partnership in 2010.
Demand for partnerships increased as Cross River saw an opportunity for a technology-driven organization that provided credit access and other financial services for consumers the legacy marketplace left behind.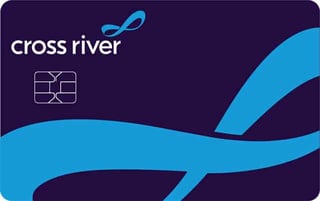 Today, Cross River maintains partnerships with many fintech market leaders, including Affirm, Marlette, Rocket Loans, Upgrade, and Upstart. It governs the end-to-end financial process for all its partners while ensuring consumer protection and regulatory compliance remain paramount.
Cross River card and account programs encompass account activation and management and connect to the major card networks, including Visa, Mastercard, and American Express. It acts as an issuer of secured cards, charge cards, consumer credit cards, and cards for businesses of all sizes. Partners have the flexibility to own their programs or work with partners that can manage aspects of the program on their behalf.
Cross River aims to continually look forward as regulatory regimes and technology influence the market and customer expectations. It combines the trust and security of legacy banking with cutting-edge technology solutions that enable new borrowing and transacting methods. It supports innovators as they introduce consumers to new ways of doing business and learn from experience what works and what doesn't.
"No disrespect to my brothers and sisters at the big banks, but they can't be as nimble or as innovative because they build on systems that are decades old," Peculic said. "When it comes to credit cards, they take a cookie-cutter approach all too often."
Customized Solutions Built on Banking Expertise
That's not where modern financial brands want to be, Peculic said. They want customization to use their voice to talk to various markets about what is specifically relevant to them.
Credit building has become an essential part of the credit card space. It's a core component of many Cross River-enabled card programs as fintechs work to introduce less costly alternatives to exploitative cash advances and check cashing services.
"There's still a significant number of Americans who just don't have a credit score," Peculic said. "Lack of credit access drives consumers to seek other solutions."
Cross River also energizes the burgeoning market in buy now, pay later (BNPL) services, which increase consumer purchasing flexibility. BNPL divides a purchase into multiple equal payments billed to a debit or credit card. Some plans charge interest, while others don't.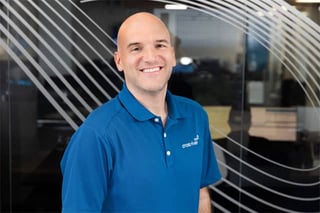 The rewards space also sees ample innovation through Cross River, with many fintechs exploring opportunities to provide novel enticements and structures. Retailers want in on the action, but airlines and others look to Cross River for program support.
Cross River's debit card rewards program with Upgrade provides an example. Launching a mobile checking account and debit card with a rewards program was a logical next step for Upgrade after its success with its flagship credit card.
The result allows Upgrade customers to earn 2% cash back on everyday expenses and 1% on all other debit charges. Qualifying customers also receive up to 20% lower rates on Cross River loans.
Corporate cards are also an area of expansion, with Cross River finding new ways to qualify businesses for credit, thereby protecting the founder's standing should the business end prematurely. Customized business card programs by Cross River expand a business' access to capital.
"What's cool about us is every program is unique," Peculic said. "But everything works the way it's supposed to."
Broadening the Market for Financial Services
Cross River continues to expand its technology and diversify its offerings to provide partners with a full suite of banking products beyond its proprietary banking core.
Marketplace lending services underpin many product possibilities, including debt consolidation, BNPL, small business loans, lines of credit, and installment loans in various categories.
And Cross River developed an in-house mechanism to process transaction-based payments via APIs, adding capabilities for real-time payments through The Clearing House's RTP® network, push-to-card services for global funds disbursement, and merchant acquiring services that work on a platform, payment facilitator, or payment service provider basis.
All Cross River solutions feature frictionless fund movement, seamless integrations, customer support, and operations assistance. Its partnership with business expense management provider Divvy shows how it all comes together to create a market presence bigger than the sum of its parts.
Divvy wanted a market differentiator when it needed a credit solution to sit atop its expense management platform so it turned to Cross River. Divvy aimed to offer customers more detailed spend visibility, real-time transaction tracking, and improved cash flow. 
Divvy sought a credit card that would extend its platform, facilitate more informed decision-making, and enable smoother customer transaction journeys. Businesses with a Cross River-issued credit card can also capture credit card interchange revenue. Credit cards also allow companies to limit allocations granularly and restrict transactions as needed.
The card Divvy sought would also need to reach a broader market segment than usual, including businesses that had yet to qualify for credit or expense programs.
Divvy's customers can create recurring or one-time spending budgets using a variety of parameters with Divvy's integrated Cross River solution. Companies can set individual spending limits for every cardholder and approve employee requests for reimbursement for out-of-pocket expenses. And Divvy can offer the opportunity to more companies.
"Even if you only have a few employees, you want to ensure you're spending your money the right way," Peculic said. "That's what we see our card partners enabling from an inclusion perspective."