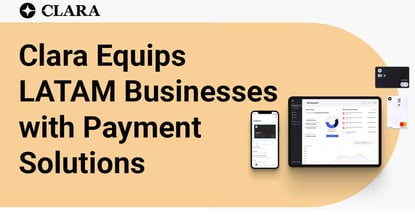 Our experts and industry insiders blog the latest news, studies and current events from inside the credit card industry. Our articles follow strict editorial guidelines.
In a Nutshell: Clara is the solution for businesses to make and manage all their payments. Clara platform includes corporate credit card issuance, bill payments, cross border transactions, and proprietary real time expense management software. Clara's payment platform can ease expense management and alert companies to areas where cost savings may be possible. It offers three credit card options to meet the needs of businesses of all sizes. Clara listens to customer feedback and prioritizes delighting its customers.
Business owners have a lot on their minds. From ensuring their products and services are competitive and profitable to handling daily operations, it's not uncommon for business owners to feel that there aren't enough hours in the day to accomplish everything on their to-do lists.
Business owners and managers welcome solutions that can simplify their business processes, save their business money, and free time on their calendar.
Clara is a payments solutions provider. Its objective is to empower companies to seamlessly make and manage their corporate payments. Clara began in 2021 and operates in Latin America. Its biggest markets are Brazil, Colombia, and Mexico.

"We serve companies of all sizes from various business sectors," said Rodrigo Aparicio, Clara's Chief Financial Officer. "We're building an enterprise-grade solution, but even small businesses can benefit from taking advantage of our tools and sophisticated spend-management platform. We're most recognized for our credit cards, but our products encompass all payment methods, including both local and cross-border payments."
Clara can consolidate all of a business's payments onto a single platform. Aparicio said this allows for a deeper analysis and control of a business's payments and finances. 
Though Clara has only been in operation for a relatively short time, it has made great strides within the Latin American business community.
"Latin America is a region of the world where access to financial services and quality spend-management software has historically been very poor," Aparicio explained. "Our potential for growth in Brazil, Colombia, and Mexico is huge. In only three years, we've grown from being just an idea to becoming the region's most relevant payment player and solution provider for spend management."
Data Analytics Guide Business Decisions
One of Clara's end goals is to provide businesses with agility in the payment process without compromising control. Businesses using Clara's payment control platform can analyze payment data to ensure their company isn't making unnecessary or duplicate payments.
"Decentralized spending allows for several members of an organization to execute payments," Aparicio said. "Clara's platform provides a way for companies to specify different spending configurations for different employees. Businesses can decide which employees to assign payment capabilities to and which conditions and parameters each employee must adhere to for different payment types."
Aparicio said companies can place various parameters on credit card payments. Businesses can configure company credit cards to only permit expenditures up to a specified amount or to be used for preselected items. There are even more precise parameters, including restricting card use to specific days of the week. Aparicio said the various card controls Clara supports allow employees to have spending autonomy and flexibility within boundaries.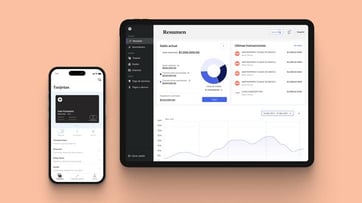 Clara's platform delivers data analytics that can signal potential payment areas of concern to businesses. Aparicio said that Clara's platform can notify organizations if they're getting an unfavorable deal on certain purchases in addition to highlighting potential payment redundancies.
Clara compares the type and amount of expenditures a company has in specific categories versus comparable customers on its platform. Aparicio said this helps Clara guide companies to identify areas where they can optimize spending.
"The data we provided is instantly updated as transactions are made," Aparicio said. "Often, companies only get information on spending tracking once per month. Every day, you can go online to the platform and see who's spending money and what they're spending it on. Purchases can be segmented by various categories, including cost centers. Data insights allow businesses to make quick decisions without having to wait for monthly reports to arrive."
Credit Card Options to Fit Unique Needs
Clara offers businesses three credit card options designed to fit a business's unique goals and needs. Company administrators can order additional credit cards directly from Clara's platform.
Clara's virtual card provides an avenue for businesses that don't require a physical card to make online purchases. Aparicio said the virtual card is an excellent option for centralized spending. Clara customers use the virtual card to make payments for various products and services, including advertising services, software as a service, and raw material supplies. Aparicio said companies that select Clara's virtual card option can access and activate their card immediately after successfully ordering it.
Clara's white card is a physical, multipurpose card. Once ordered, Aparicio said customers can typically expect to receive the card in one to two business days.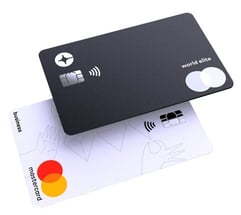 "A good use case we've seen for this card is as a replacement for petty cash," Aparicio said. "A lot of stores and organizations use petty cash. Instead of having cash sitting around in each branch or store a company has, businesses can give them a Clara credit card. They can still take cash out of an ATM if necessary, but this way is more secure and allows the company to add controls."
Aparicio described Clara's black card as best suited for company executives and those who frequently travel for business. The black card offers additional benefits, including access to airport lounges and extended warranties on specific purchases. 
Clara also offers businesses a short-term line of credit that enables companies to address working capital shortages.
"Learning how a company operates allows us to be smarter in our underwriting practices," Aparicio said. "Understanding how disciplined they are in their financial processes provides us with an assessment of a company's risk. We're then able to provide better lending options and access to financing through our platform. A short-term line of credit empowers companies to operate quickly and efficiently."
Clara's Priority is Delighting Its Customers
Aparicio said listening to customer feedback is an essential initiative for Clara. Dedicated key account managers work with large accounts. The account managers regularly converse with customers to gain a sense of how Clara's products are meeting their needs and to understand what challenges customers are facing.
A customer service team manages smaller accounts and focuses on solving problems customers encounter. Customer service employees regularly provide feedback received from customers to Clara's product team, relaying which features are vital and which may require enhancements.
Clara also regularly surveys customers via email to solicit suggestions and additional feedback. Customer testimonials portray how clients benefit from using Clara's products and services.
"We also use behavioral analytics to assess how every feature we launch in the market is received," Aparicio detailed. "We study product utilization to better understand the value that a particular product or feature provides. A leading indicator of our success is how much customers are using our platform. We want to be our customers' complete spend-management provider and ensure they're extracting as much value as they can from the platform."
Aparicio said Clara relies on key metrics to further measure its performance, including the total number of users in its portfolio, the percentage of active users, and the number of active credit cards it's issued. It also measures share of wallet — a survey method used in performance management — to determine the percentage of a company's overall expenditures made with Clara products.
"Latin America is a place where access to financial services, particularly on the lending side, has been very low," Aparicio said. "We provide our clients with lending products but also the tools to manage expenses. Our plan is to continue innovating and bringing more solutions to the market. We believe we're positioned to more fully tap into this market and delight our customers."