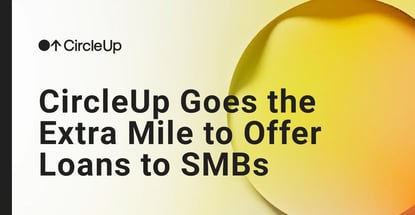 Our experts and industry insiders blog the latest news, studies and current events from inside the credit card industry. Our articles follow strict editorial guidelines.
In a Nutshell: Before a business shows consistent positive cash flow, it often needs support that traditional lenders aren't willing to provide. That means that a lot of great ideas never get off the ground. CircleUp provides flexible loans for small businesses with growth potential that a financial analysis alone may not prove. Its Helio data intelligence platform helps add that value by providing competitive insights about its startup customers, which compliments the team's deep knowledge of the consumer product world.
The notion of an entrepreneur willing to risk it all to get a business off the ground is courageous, but the reality is that cash is king. While it's possible to start a successful business in a garage with just a dream and a credit card, budding companies need working capital when those credit cards run out.
Traditional lenders are generally very conservative when it comes to startups. Investors want proof that a business can make sales and generate consistent profit before committing funds.
Often, that results in a gap between the initial startup phase and the point when the business becomes attractive to lenders. During that in-between stage, founders may run through their credit card limit or exhaust the willingness of friends and family willing to invest.

CircleUp launched in 2012 and has been changing that dynamic by expanding the criteria for assessing financial worthiness. The company leverages a combination of product agility, data intelligence, and relationship-based lending strategies to support a broader range of businesses than those traditional lenders are willing to work with.
CircleUp's experienced underwriters and sales professionals understand startups and can effectively match lending products with credit needs. That has helped the company establish a record of success and positioned it for growth.
Loans range from below $10,000 for businesses taking their first steps to up to $10 million for more established companies.
"Big banks love zero risk," said Jon Finley, Vice President of Operations & Strategy at CircleUp. "We fund everyone from the person who's selling on Etsy to established national brands that everybody will find in their local grocery store."
Flexible Payment Terms Meet a Variety of Business Needs
CircleUp's expertise is consumer products, a broad category that can encompass practically everything in a typical home, garage, or yard. It supports US-based companies producing everything from yogurt and chips to clothing, bicycles and gravity blankets. CircleUp has disbursed more than $1.1 billion in loans and has worked with hundreds of brands.
CircleUp's lending products are either asset-based or cash flow-based at the highest level. But it works with companies at every stage of development to offer a broad range of products, so it offers flexibility in its approach. The result is a suite of products that matches borrower needs through every part of the business life cycle.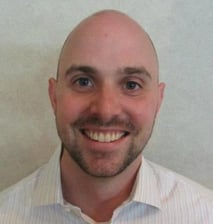 Many CircleUp products are typical amortized loans. Consumers with student loans or mortgages are familiar with paying those in regular installments over a set time.
Sometimes, CircleUp bases loan payments on sales. In some scenarios, a firm may sell to a big box store, including Target, with the retailer essentially paying CircleUp directly. Or CircleUp may take a percentage of online sales as payment, if the company is selling through its own website.
"If you have a big week in sales, we deduct only up to a certain point, so you continue to have that excess cash that you need. On the flip side, if you have a slow week, we adjust our debit accordingly, so you always are sure you have enough working capital," Finley said.
CircleUp also modifies its approach to fit shifting company needs by graduating borrowers between loan product types. For example, as a company who starts online adds brick-and-mortar stores to their sales channels, CircleUp can add asset-based loans to their online structures to deliver adequate support.
"We work hand-in-hand with borrowers so they receive the best products we can give them," Finley said.
Helio Platform Adds Data Intelligence for Borrowers
When assets are the basis for a loan, CircleUp underwriters and sales professionals dig into company financials line by line. The primary goal is to ensure the team fully understands the assets available to lend against. But in some cases, CircleUp uncovers opportunities that translate into additional dollars.
"Depending on the product, we get into the weeds with our borrowers," Finley said.
CircleUp also takes corporate structure into account. The smallest startups are often one-person operations, with founders wearing many hats. On the other hand, larger firms typically have more specialized teams, and CircleUp engages with them differently.
CircleUp's Helio data intelligence platform also influences engagement. Helio combines 10 years of sales data from millions of North American brands with social, eCommerce, and marketplace insights. It is aimed at investors and corporate analysts as well as borrowers.
The platform enables CircleUp to assess their borrowers' performance and identify areas for improvement. The company initially offered Helio on a case-by-case basis to select borrowers, but the solution has grown into an effective product in its own right.
Helio models use more than 100 performance metrics to rank a brand's potential relative to that of the competition. Leveraging Helio insights can put borrowers in a stronger competitive position and open them to additional lending opportunities. Insights garnered from Helio may also be predictive.
"It shows you all the competitors within your space, where they do a little bit better, and where you do a little bit better," Finley said. "A borrower might learn that their word-of-mouth game or their storefront count is great, but their social media is lagging."
CircleUp: A Lending Platform with a Human Element
One reason institutional lenders are reluctant to lend to small consumer companies is the risk they pose. The due diligence required by these lenders takes so long and is so costly that they simply won't deal with small companies.
Institutional lenders also don't have much room for creative decision-making, and they only deal in transactional relationships.
At CircleUp, creativity is the name of the game. It can guide borrowers through stages of growth and toward larger loans because its approach changes along with customer needs and circumstances.
"We'll start with a company where their first loan might be $50,000, and a year later, they're at $500,000," Finley said. "Two years later, they're at $10 million."
CircleUp's market awareness to look beyond the numbers makes that creativity possible. In addition to reviewing financial metrics, CircleUp's relationship-building approach keeps firms on board with the company as they progress. And CircleUp is willing to act boldly based on the market.
"We've seen every permutation of product type and lifecycle stage, and that's where the expertise of our sales team and underwriters comes in," Finley said. "They know the business in the same way the borrowers do."
Communication is a two-way street at CircleUp. The team stays in touch with borrowers, who are often a source of market intelligence and ideas for new approaches to financing.
Given that many CircleUp borrowers started their companies with credit cards, they welcome the opportunity to interact in an environment that goes beyond transactional relationships.
"Having that little bit of extra faith in a company based on past performance has always paid off," Finley said.