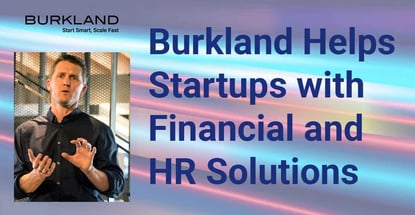 Our experts and industry insiders blog the latest news, studies and current events from inside the credit card industry. Our articles follow strict editorial guidelines.
In a Nutshell: Many startups are apprehensive or lack the funds to hire full-time CFOs, accountants, and other essential staff needed for business growth. Burkland Associates offers staffing solutions for part-time, or fractional, professional employment. Through its pool of resources, Burkland can provide expert CFOs to startups on a limited time basis. After a business moves beyond the startup phase, the fractional CFO can transition out, and the business can go into full operation mode. To protect the security of each startup, Burkland ensures that no sensitive company information is kept after employment.
Starting a business can be a lot harder than it seems, and even with a winning product or service, failure to successfully launch can hurt anyone's prospects. Those with great ideas for businesses can often find themselves in a rut when they don't have the right people to elevate internal operations.
Many business ventures fail to hit their stride due to poor management. And the numbers don't lie. According to the Bureau of Labor Statistics, up to 20% of startups fail in the first year, while 50% fail within five years and 65% fail within 10 years.
Whether it's because of poor marketing, lack of funding, or just bad decision-making, the pitfalls of startups are numerous. But for some startups looking to transition from the early stages to a fully fledged operation, there are ways to help.
Burkland Associates is a company that offers staffing solutions in the form of part-time or limited-time professionals, or what the company calls fractional employment. Some startups may not feel ready for the commitment of hiring a full-time CFO, HR, or tax consultant, so contracting a fractional employee is both cost-effective and beneficial for company growth.

Jeff Burkland is the Founder and CEO of Burkland Associates. Since its formation in 2004, Jeff has been growing the business and helps over 650 startups across the US with scaling development.
During his 25 years of experience in strategic and tactical financial management, Jeff played an important role in developing the Sarbanes-Oxley Section 404 efforts for a number of large- and small-cap telecommunications and financial services clients.
Burkland's main goal is to help innovators accelerate their dreams. Kate Adams, Vice President of Marketing at Burkland, said it's important for founders to focus on what they are passionate about and that Burkland will be there in a supportive partnership role.
An Innovative Approach to Limited Staffing Solutions
Burkland's target clients consist of SaaS companies, consumer startups, healthcare, and fintechs. Adams said the consumer side includes businesses like ride sharing. The fintech startups that Burkland assists are often involved in NFTs and cryptocurrencies.
Startup clients can also customize their scaling solutions based on business requirements. Burkland's fractional CFOs can operate part time with the possibility of working 30 hours a week during fundraising rounds, or as little as 10 hours a week until it's time to move on.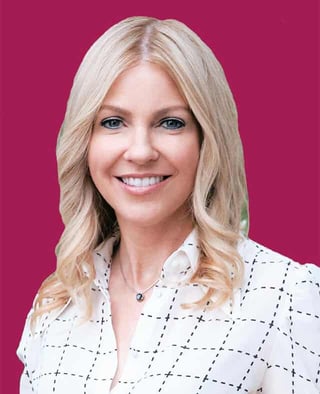 Adams said that hiring a full-time CFO can get rather expensive when considering that most CFOs earn over six figures per year and employers would be obligated to provide additional benefits.
"When a startup or small business is growing, you don't have the resources to hire full time employees and pay them benefits for some of these key positions," said Adams. "So if you can get a fractional CFO and pay for their time a few hours a week…then you can better deploy your resources towards scaling and growing."
All of the CFOs, HRs, accountants, tax experts and office staff Burkland provides to clients are also employees at Burkland. That actually gives them a competitive advantage because Burkland helps these fractional professionals stay up to date with the latest information in their fields, and they are encouraged to work with each other and share knowledge among colleagues.
"We teach them things, we help them with things that they can bounce ideas off of other CFOs or tax experts," said Adams. "You're not just getting one person. You're getting a whole Burkland wealth of knowledge when you hire somebody."
An Effortless Transition to Full-Time Roles
Eventually the fractional resource staff have to move on and startups need to hire their own permanent CFOs, HRs, and accountants. Sometimes a fractional CFO may stay on and act as a type of advisor, but that's not always the case.
Adams said it's like the seed stage during the initial period of an operation. Once a startup reaches series C fundraising, that is the time to start transitioning to an in-house team.
Another aspect to hiring a fractional employee is that it has to be the right fit between both parties. Burkland tries to ensure that its employees and the clients have a good personality match.
"We want it to be super seamless," said Adams. "One of the things we really pride ourselves on is that we like our employees to truly become part of the team, go to the company parties, if they want, and be on the company email of the startup."
Burkland wants to see them truly be an employee of the startup and to actually feel happy and invested in the startup's success. And when it is time for the startup to get its own CFO, there can be a very positive transition.
The company also measures client satisfaction through net promoter score (NPS) to assure optimal feedback.
And in addition to its NPS feedback loop, Burkland checks in regularly with the fractional employees to ensure that Burkland is meeting their needs.
"We want to make sure there are personality matches, workstyle matches, and that everyone's getting their needs met," said Adams. "And if not, we'll transition people off an account and put new people on. We're always looking for that right fit."
Offering Trusted Partner Core Values
One of Burkland's core values is to create trusted partners through data protection.
"We try to keep as much as possible on their G-Drive and their system, so that when it's time for us to leave, they just turn off our access," said Adams. "We don't put it on our servers, or our system, or our G-Drive. We keep it on the company's [system] so that we're not ever in the possession of critical financial data."
Burkland puts several controls in place for itself and helps establish controls for its clients so their financial information is protected. The company also invests heavily in security training for its employees.
Adams said that Burkland's accountants and CFOs can spot fraud very effectively thanks to their training. "We're constantly teaching our team to be on the lookout for those things."
As part of its drive to support its clients, Burkland invests time and effort into ensuring startup founders are setting themselves up for success.
The company offers a number of free resources including toolkits and calculators, and a blog called The Smarter Startup that presents a range of useful startup topics.
"We really pride ourselves on giving our founders the kind of content they need to stay current on what they should be doing. That's a huge part of our mission," said Adams.
Burkland also provides a few popular podcasts and video shorts. The Startup Success podcast addresses important trends in the startup ecosystem and advice on company scaling. And Drinks with a VC is a lighthearted series involving cocktails and conversations with today's leading startup investors.
The company hopes that startup founders can make the most use of the investment and information being provided because growing fractional resources in any area, like marketing or administrative, can be a great way to save money and focus on product or service development.
"I recommend that founders really look at using fractional resources as you first grow. I think that's really important," said Adams.