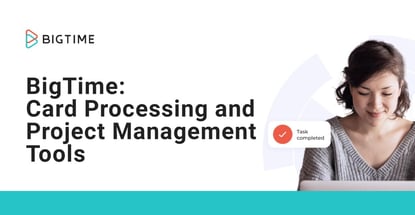 In a Nutshell: BigTime software allows firms to easily invoice their customers and quickly collect digital credit card payments. Consumers can click on a branded online payment link on BigTime invoices, and entrepreneurs can embed a payment portal on their websites. The software includes internal time tracking tools that offer visibility into project profitability, allowing firms to spend time and money more effectively. BigTime aims to create a streamlined process and a professional image that streamlines invoicing and payments from start to finish.
Consumers often shop online using credit cards and even pay their credit card bills on digital banking platforms. But some businesses still rely on traditional payment methods, including checks and physical currency, to pay their bills and drive revenue.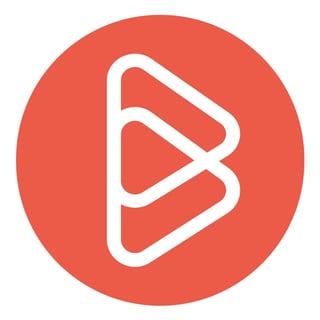 That can complicate processing and slow down business income. Meanwhile, digital payments via credit card are faster and more convenient. That's why BigTime aims to help more businesses add digital payment tools to their websites and invoices.
Small businesses often have many invoices awaiting payment, and they need that revenue to make bank deposits so they can cut checks and cover their own overhead. But if a firm bills through BigTime, their clients can quickly pay online via credit card, allowing firms to receive payment more than 2x faster on average.
"The professional services industry is accustomed to just cutting checks or sending wire transfers while the rest of society has said, 'Let's pay bills online in a quicker, easier way," said Jami Klotz, SVP of Product at BigTime. "So, we brought that to the professional services market."
BigTime provides businesses with customized payment portals that add transparency, accessibility, and professionalism to the payment process. Companies can link to the portal on invoices, embed it on their website, and use it to create a streamlined digital payment process from start to finish.
Integrating Invoicing and Payments in One Easy Process
BigTime allows users to generate invoices, send them out, mark them as paid within the system, and post the information to an accounting system. It can do just about anything payment-related in a digital environment. But one recent innovation was allowing the recipient to click a button to pay digitally.
That feature came just as the COVID-19 pandemic started to impact the United States. As many businesses scrambled to bootstrap themselves into remote, digital operations, the need for fast, efficient financial options became paramount.
BigTime Wallet provided those businesses with tools to accept payment directly from an invoice. It is easier for the client and helps the company get paid more quickly than it would through traditional paper methods.
Watch on
"Why wouldn't we want a seamless experience?" Klotz said. "So we set out to help our customers look more professional and create a better experience for their clients."
BigTime Wallet allows the business to embed a payment link in invoices, and it provides a branded payment landing page. From there, customers can make an immediate digital payment. Clients can also embed the portal on their website to provide an additional avenue for payments.
"It's all about the ease of the client working with the customer and the customer not having to do as much work," Klotz said.
Online Portals Provide Convenience and Branding
The online portal doesn't only add ease and efficiency to payments. As a brand touchpoint with consumers, it can also add legitimacy and professionalism to any brand.
"There is that notion that every time you interact with your customer, there's a little bit of a branding left behind. That comes from how you organize your projects, how you communicate those projects, how you invoice those projects, all the way down to how you let them pay," Klotz said.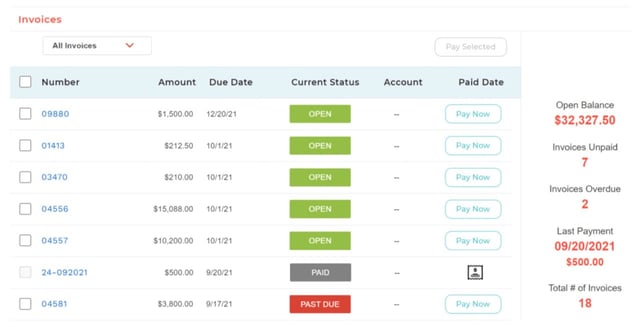 BigTime creates a continuous branded experience from invoice to payment. The client portal also creates transparency into what clients are paying for. They can toggle between multiple projects, view different invoices, and see who worked on each project. That creates a streamlined experience for the customer as well.
The portal also creates a fail-safe in case of misplaced invoices. Rather than requesting a replacement, customers can visit the website, access the portal, and view their balance. That simplifies the process on both sides while reinforcing the business brand in the customer's mind.
"It takes multiple touchpoints to get that recognition," Klotz said. "Every professional service company wants repeat business. And so that recognition comes in through those touchpoints. We help them brand themselves and those touchpoints while giving them professional automation, so they don't have to do everything."
Wallet Tools Enable Easy Payments and Management
BigTime has a strong presence in the accounting industry, and it is popular with land surveyors and certified personal accountants, Klotz said. Those businesses typically pay via check. But the people who run them are already primed to pay digitally via credit card because of ecommerce.
"The timing couldn't have been any better," Klotz said. "During the pandemic, businesses needed this service because they weren't going into the office, but their checkbook was sitting at their office, and they needed it."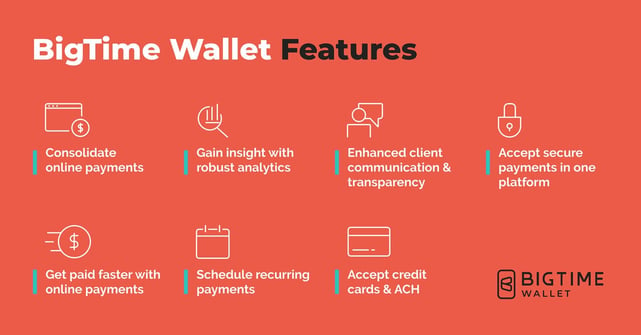 Without access to physical offices, accountability also became important. BigTime's tracking capability provides more visibility into time spent on individual projects. It also allows businesses to bill projects based on time or a fixed price. In both cases, the tool still tracks hours spent. This more granular view of a project allows for a more accurate assessment of a project's profitability.
"So if I make a fixed bid, but we're working 1,000 hours, and I only thought we were gonna work 100, that's not a very profitable project," Klotz said. "It definitely heightened during the pandemic, where no one can be seen, no one can communicate what everyone's doing. I think people got Slack and Zoom exhaustion. And so we can say, 'Hey, here's the project, we're gonna break it down, let's track our time, and see how we're doing,' which makes it easier for people."
BigTime: Keeping Money and Projects Moving
BigTime aims to make digital payments easier for any size business. That's why the company sources user feedback from focus groups and its Ignite Innovation Council, which comprises leaders from companies of every size. They share the features they're using, the ones they're not, and the input they receive from customers.
"While the pandemic itself was horrible, it did teach everyone the value of having your house in order and having the right software in place to run your business," Klotz said. "Those mid-sized, fast-growing companies saw the importance of investing in technology. And now we don't know what to do. And so I think there was a bit of a technology revolution that comes out of something like that because it shows you where you need that automation."
Based on that feedback, BigTime Wallet plans to expand its client portal to provide more information and transparency. Document sharing is another upcoming feature, and it aims to negate the need to email attachments back and forth. Instead, everything will be available to both parties from a single location.
"One of our customers just came to me last week and said, 'This is great. Thanks so much for building this portal,'" Klotz said. "We chuckled about it because that is the intent. We want to help you make your relationships with customers better. And that is always what the software is there for."
Advertiser Disclosure
CardRates.com is a free online resource that offers valuable content and comparison services to users. To keep this resource 100% free, we receive compensation for referrals for many of the offers listed on the site. Along with key review factors, this compensation may impact how and where products appear across CardRates.com (including, for example, the order in which they appear). CardRates.com does not include the entire universe of available offers. Editorial opinions expressed on the site are strictly our own and are not provided, endorsed, or approved by advertisers.