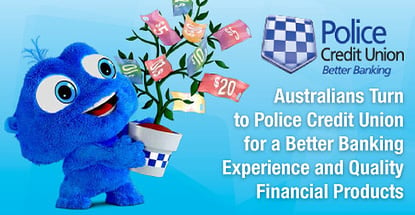 In a Nutshell: For Police Credit Union, "Better Banking" isn't just another marketing phrase. It's a member experience reflected in award-winning loan offerings and top-ranked customer satisfaction. That experience, along with the convenience and security of cutting-edge technology, is made possible because Police Credit Union invests 100% of its profits back into member benefits. While the credit union was started with police in 1970, it now serves more than 39,000 South Australians and Territorians from all walks of life, listening to their feedback to develop services and products that deliver even better banking. //
The Big Four Australian banks reported $31 billion in profit for 2017, but customer satisfaction, while on the rise, has barely hit 80% in recent years. In fact, nearly 2 million Australians are ready to switch banks because the service and products offered aren't meeting their expectations.
So, when a credit union's customer satisfaction rating beats the competition by more than 14% — and its home, personal loan, and credit card interest rates rank among the lowest in the country — it's doing something right.
Police Credit Union's commitment to reinvest its profits into stand-out service and products has gained the member-owned institution high customer satisfaction ratings while earning multiple awards for its loans.
"Because our shareholders are our customers and we are not publicly-listed, our efforts are focussed on putting the customer first instead of maximizing profits for shareholders," said Costa Anastasiou, CEO of Police Credit Union. "And, with 100% of profits re-invested back into our company, we can continue to deliver better service, rates, products, and member value. Being a customer-owned financial institution, we believe our members deserve more from us than what they would receive from a major bank."
Each year, Police Credit Union calculates member value being the monetary quantum of benefit that Members receive, on average.
This process entails undertaking a detailed comparison against the major banks, including a comparison of service standards, lending and deposit interest rates, access to services, and fees and charges.
"Member value was calculated as $254.66 per member, or, in aggregate, $10.072 million pre-tax, for the 12 months to 30 June 2018, representing an increase of 5% from the previous period," said Anastasiou.
Personalized Service and Relationship Managers Ensure Member Satisfaction
Since the global recession and the string of major bank scandals that followed, the Big Four have reason to celebrate a customer satisfaction rating that finally reached 80% in 2018. But, Police Credit Union has maintained a member satisfaction rating of at least 90% since 2009, with their customer satisfaction rating reaching 93.15% in 2018.
Police Credit Union keeps its customers happy by creating a consistently personal, hassle-free banking experience.
"We provide members and prospective customers with a high level of one-on-one, personalized service in-branch and over the phone. This service allows personal questions to be asked and products to be explained thoroughly in an intimate, comfortable, and transparent environment," Anastasiou said.
The Member Contact Centre, located at Police Credit Union's headquarters in Adelaide, provides extended-hour service and is staffed to ensure a friendly voice — rather than a machine — is always at the other end of the line. "When members call our Contact Centre, our service-level commitment is to be on the phone with the customer within 45 seconds," Anastasiou said.
Through its seven local branches across South Australia and the Northern Territory, Police Credit Union staff get to know frequent customers by name. When members are unable to call, visit a local branch, or need more intensive help with their accounts and finances, the mobile team is prepared to meet with them personally.
"We also have Relationship Managers providing a personal experience for our members," Anastasiou said. "They will travel to help our members face to face with queries and contracts, and to help fulfil our members' financial goals."
With this flexible, personal access to assistance, it's no wonder Police Credit Union members consistently praise its customer service in surveys.
Award-Winning Loan Products Help Members Achieve Their Financial Goals
Reinvesting into both member services and financial products means Police Credit Union is able to offer better loan rates and features, which have earned accolades across the country.
"We have some of the most competitive rates in Australia, with our standard variable home loan rate being consistently lower than the major banks for the past 10 years," Anastasiou said. "Our Better Home Loan has set the pace in terms of national competitiveness and our award-winning personal loans and credit card rates have been some of the lowest in Australia over many years."
In 2018, Mozo.com, an Australian financial-comparison site, took a close look at 526 home loans from a variety of financial institutions. Police Credit Union's home loans won — not just one, but four — Expert Choice Awards for its First Home Buyer Loan, Low-Cost Home Loan, Offset Home Loan, and Split Home Loan.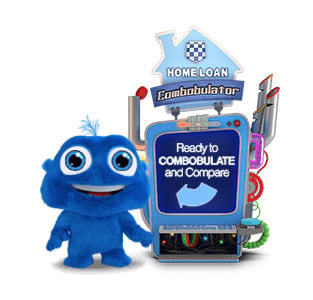 Whether a homeowner is looking to refinance or a senior wants to take advantage of decades of home equity, anyone can find what they need at Police Credit Union. Using the Home Loan Combobulator, homeowners can easily compare the terms of their current home loans with what Police Credit Union has to offer.
Police Credit Union's personal and car loans have also earned recognition in recent years. "This isn't the first time that we've been recognized," Anastasiou said. "We've already taken home five Mozo Experts' Personal Loans Awards, including Personal Loan Lender of the Year in 2016 and the Mozo Experts' Choice Award for Outstanding Performance 2017."
In addition, Police Credit Union offers lines of credit, construction loans, business lending, savings and investment accounts, and two versions of a low-interest credit card. Its credit card offers a minimum credit line of $1,000, charges no annual fee, and includes free Guardian Fraud Protection Service.
Member Benefits Include No-Fee Banking and Free Advice
Police Credit Union was founded in 1970 as a banking alternative for law enforcement and then extended to assist emergency workers and hospital personnel. Since then, it has further extended membership to the public, and prospective members simply complete a membership application to apply for a $10 share in the credit union.
In fulfilling its goal to deliver a customer experience that's "second to none," Police Credit Union regularly revisits its member benefits and services, including opportunities to embrace innovation which adds to customer convenience.
Ongoing member benefits include no annual or monthly fees and 24/7 access to accounts online or via the smartphone banking app, Fast Payments, and digital wallets such as Apple Pay, Samsung Pay, and Google Pay. Members also have access to specialized account packages and features catered to their lifestyle and stage of life.
One example is the Go Sixty Plus membership package, which was exclusively designed to meet the financial needs of members over the age of 60. "We discovered there was a lack of financial products to suit the lifestyle needs of this age group and employed a specialized Relationship Manager to work directly with our senior members," Anastasiou said.
Package options include Master Club — designed to help seniors manage their income and accounts with greater flexibility, better returns, and fewer fees — discounts on Police Credit Union insurance, exclusive mortgage and personal loans, and bill pay. Go Sixty Plus also offers seniors free services and resources to help track and reach their financial goals through retirement. Examples include the Bridges Retirement Lab, informational seminars, online retirement tips, and periodic financial health checks.
And seniors aren't the only members to benefit from free financial resources. "We have a strong focus on ensuring we can help members reach their financial and lifestyle goals, and we do this by offering free financial health checks and financial planning services, such as budgeting advice. We can also organize a free initial consult with a Bridges Financial Planner," Anastasiou said.
Feedback Leads to New Offerings and Tech Improvements
To maintain its record-breaking member satisfaction rating, Police Credit Union looks to the members who award it that rating — and this is where it claims another advantage over the Big Four conglomerates. "Being a small organization, we can take member feedback and implement their suggestions regularly," Anastasiou said.
Based on member feedback, Police Credit Union frequently reviews service fees and the ease of account access. In recent years, this process has led the company to develop its high-tech channels.
"Although our banking app was revised in 2017, we're already looking for ways to improve it, with another update coming by the end of 2018," Anastasiou said.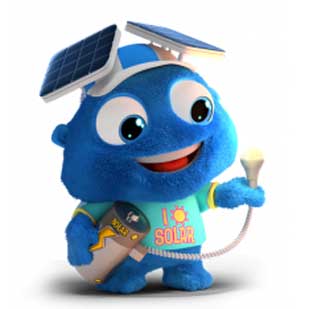 Police Credit Union is also working on new types of financial products that reflect its commitment to environmental sustainability. The Better Solar Eco Loan, a variable personal loan for financing the purchase and installation of solar energy goods, is available from Police Credit Union.
"As an organization, we reached a carbon-neutral status in 2018," Anastasiou said. "To have a product like the Solar Eco Loan — which makes it easier for people to save money on electricity, help the environment, and take their consumer power back from power companies — means our members can also reduce their impact on the environment."
From market-leading loans to personalized service to responsible lending practices, Police Credit Union sets itself apart and continues to provide South Australians and Territorians with a more appealing alternative to Big Four banking.
"We know that, with us, our members can do better than with the banks," Anastasiou said.
Advertiser Disclosure
CardRates.com is a free online resource that offers valuable content and comparison services to users. To keep this resource 100% free, we receive compensation for referrals for many of the offers listed on the site. Along with key review factors, this compensation may impact how and where products appear across CardRates.com (including, for example, the order in which they appear). CardRates.com does not include the entire universe of available offers. Editorial opinions expressed on the site are strictly our own and are not provided, endorsed, or approved by advertisers.