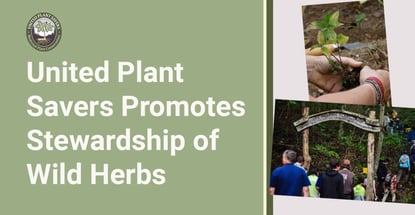 Our experts and industry insiders blog the latest news, studies and current events from inside the credit card industry. Our articles follow strict editorial guidelines.
In a Nutshell: As over-harvesting and habitat loss put many vital medicinal plant varieties in danger of extinction, United Plant Savers spearheads conservation efforts to ensure species are readily available for generations to come. The 501(c)3 nonprofit organization conducts research, develops programs, publishes educational materials, and invites anyone interested in sustainability to join the mission. Cardholders can support the cause by making a one-time or recurring donation, purchasing a membership, or planting seeds to grow endangered plants.
If you skim the list of ingredients of your favorite medicinal supplement or cosmetic product, you'll likely find the names of popular plant extracts such as ginseng or white sage. Some plant names are easily recognized, while the average adult reader can barely pronounce others. These popular medicinal supplements and other natural products are all sourced from wild plants that can take years to grow harvestable roots from seed.
Industrial-level production and poor extraction methods put these precious plant resources at risk of extinction. In fact, between 60% and 90% of medicinal and aromatic plant species being sold are wild-harvested and offer little to no consumer information about the sustainability of their harvesting.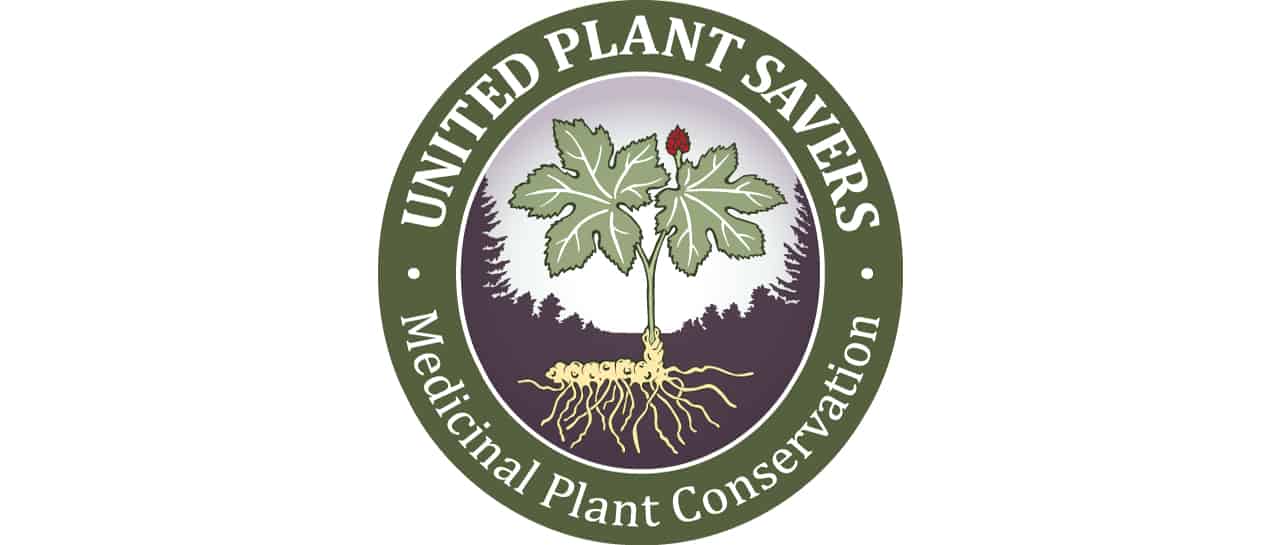 United Plant Savers (UpS) is a nonprofit organization whose mission is to preserve native North American medicinal plants and their habitats. UpS is a leading voice in promoting the development of botanical sanctuaries on private land in regions that require protection and regrowth of at-risk plants.
The organization was founded by Rosemary Gladstar, an American herbalist whose herbal plant education experience dates back to the 1970s. Today, United Plant Savers is based on a 379-acre botanical sanctuary in Rutland, Ohio, and has more than 5,000 members nationwide supporting its mission.
Executive Director Susan Leopold shared how the organization is advancing the mission with project developments, such as the Center for Medicinal Plant Conservation, and the propagation of at-risk medicinal plants.
Meeting the Challenges of Herbal Conservation
"We're a very unique organization in that we advocate for sustainable harvesting and conservation through cultivation," said Leopold.
The challenges to attaining those goals include understanding the biology of each plant, finding ways to harvest them sustainably, and ensuring the people who are growing or harvesting the plants are paid fair wages. The need for technical support to propagate the plants and manage the populations compounds the issue.
"We're seeing a newer generation coming into being forest owners and applying different ways that they see the forest," said Leopold.
She said it takes a long-term commitment; most people don't realize that, unlike traditional one-season crops, such as tomatoes, medicinal plants take a much longer time to cultivate.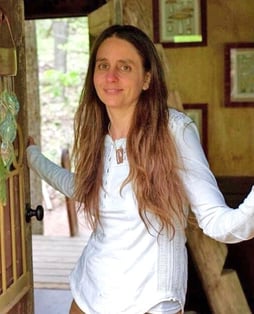 Goldenseal, for example, takes five to seven years to grow to harvesting maturity. And so it requires the same amount of patience as it would take to harvest a tree.
Such time frames can also put a strain on employee retention because manpower naturally cycles in and out in every work sector. Because of that, companies will have to do a better job of building long-term commitments with landowners and farmers in the future.
"It's much easier just to pull something out of the wild than it is to invest the time it takes to grow something," said Leopold. "We really want the companies to pay the farmers more money, so it gives them incentive to grow the plant so that there's less coming out of the wild."
But she emphasized that wild harvesters are not to blame. A number of factors contribute to this habitat loss.
"We're losing forested habitat due to all kinds of things: roads, building development houses, and a lot of pressure coming from all different capacities, and you need a healthy environment to grow healthy plants," said Leopold.
"If a plant's environment is overrun by invasive species, you're not going to see that understory. It's not just one thing that's happening."
Sharing Knowledge About Rare Plant Species
United Plant Savers curates a list of at-risk species that it regularly updates. While up to 40 medicinal herbs are categorized as at-risk, the list includes other medicinal plants that are currently in decline due to growing popularity and shrinking habitat such as Trillium, False Unicorn, and Elephant Tree.
A key aspect of United Plant Savers' mission is to inform others and get more people involved in the process of cultivating native plants and reducing scarcity.
The nonprofit offers seeds to its members in the spring to get their medicinal plant gardens going, and offers roots in the fall for planting as well.
"We try to give good instructions, and we offer a lot of free educational webinars on how to grow certain plants," said Leopold. "So that's a big part of what we do—trying to support people who want to have medicinal plant gardens and educate people about the plants so they know how to grow them."
According to Leopold, people were generally becoming interested in growing their own produce and supporting local farmers about 20 years ago, but now the "next level of this enlightenment" is to ask where our medicine comes from.
She said we are now seeing a resurgence in people taking greater control over their health through herbal and plant medicines that have existed since humans have inhabited the planet.
To raise awareness, United Plant Savers hosts the International Herbs Symposium every other year at Wheaton College. "If you're interested and want to learn more about herbal medicine, or how to grow these plants, it's a great conference to know about," said Leopold.
The organization is also encouraging companies to switch their at-risk plant sources to more sustainable substitutes. "The plant world is really diverse, and some plants are way more abundant than other plants. That's why we have this At-Risk list of plants that we really try to educate people about," said Leopold.
She poignantly said that a company can reformulate a product, but nature can't reformulate once a species is extinct.
Leopold mentioned that having members grow their own medicinal plants not only improves rare plant stability, but also helps replenish the biodiversity within the environment.
"They provide food for the butterflies, the bees and the birds, and so it's just a whole ecological awareness that comes with learning about medicinal plants, and that's really the big picture."
How Patrons Can Offer Support
United Plant Savers has developed a vast botanical sanctuary network that anybody can join and register their land for stewardship. The Forest Grown Verified program creates a voluntary, third-party verification process for forest-grown products that are produced and harvested in a sustainable and legal manner.
If patrons of the native plant community are unable to participate hands-on, they can still provide a great deal of support by either becoming a member or gifting a membership to a friend or family member.
The nonprofit depends heavily on memberships, which cost individuals just $35 annually and provide an easy path to get involved and learn.
Membership also includes other benefits, including 15% to 30% off products from herbal business members and various event perks such as free admission to more than 345 botanical gardens and discounts to 'Planting the Future' conferences and other herbal events.
"It's just a great way to support us. And it's a great way to get tapped into companies that support us," said Leopold.
Leopold said that people can support the mission at any level, even if it's just as consumers who know what questions to ask and the sustainable companies they should support.