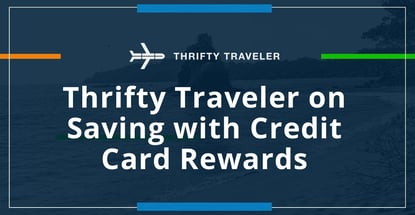 In a Nutshell: Traveling and credit card rewards make for one of our favorite combinations here at CardRates. And the website, Thrifty Traveler, offers a treasure trove of information on how to save money on travel by leveraging credit card rewards, among other tactics. The website serves up a variety of free content aimed at helping the average person find great deals on travel. And its Thrifty Traveler Premium service delivers even more deals in real-time for those who travel more frequently. The website also maintains a section dedicated to the latest news on the COVID-19 pandemic and how it relates to the travel industry.
Regular CardRates readers likely know that we love to compare, contrast, and generally explore all things credit card-related. And this is especially true when it comes to making our credit cards work for us in the form of awesome perks.
Of course, some of our favorite perks include rewards that we can leverage for great deals on travel, whether that means scoring discounted airline tickets, cashing in points toward lodging, or turning credit card points into cash to bring along on vacation.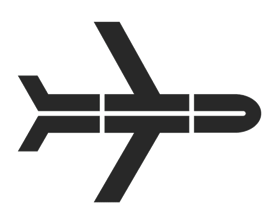 Recently, we came across a company that's somewhat of a kindred spirit when it comes to the love of travel and the love of credit card rewards — Thrifty Traveler.
Thrifty Traveler is a website that is exclusively dedicated to helping people find ways to save money while traveling but not having to cut corners on the actual travel experience. Or as Thrifty Traveler puts it: "Travel more for less."
We recently spoke with Thrifty Traveler Co-Founder Nick Serati about the company's origins, its mission to help travelers save money, and how the COVID-19 pandemic presented unique challenges to both travelers and the travel industry.
Serati said the seeds were planted for Thrifty Traveler when Founder and CEO Jared Kamrowski traveled frequently for his job as a CPA. Kamrowski and his wife became increasingly familiar with and interested in the world of credit card rewards and how to maximize them for traveling. Serati said he was similarly familiarizing himself with the world of credit card perks.
As the unofficial team's knowledge spread among friends and family, Kamrowski launched the Thrifty Traveler website in 2015. By 2017, Kamrowski and Serati were both working full time at Thrifty Traveler as the website was quickly gaining popularity.
Offering a Wealth of Resources and Tips to Help Travelers Cut Costs
During Thrifty Traveler's early days, the website often focused on great flight deals, Serati said. As the company grew, it was then able to spread its focus into different areas, including the world of credit card rewards that inspired the website's creation.
Today, Thrifty Traveler's mission is to offer readers a treasure trove of information about all things related to saving on travel, including discounted flights, credit perks, and general travel tips.
"I think what differentiates us from a lot of other players out there is, if you read a lot of these other sites, I feel like they're written for somebody that really has a solid understanding on how to use points and miles," Serati said. "They assume the reader understands the travel space in a way that the average person probably does not."
Thrifty Traveler, on the other hand, has always thrived on being the voice for the average person, he explained.
"Maybe they take a couple of trips a year," Serati said. "These aren't people who live on airplanes. That's really how we've tried to find our niche in the marketplace."
He said the company wants readers to understand that anybody can take advantage of the travel rewards and credit card perks that are out there. You don't have to be an industry expert.
Visitors to the website will quickly see that these claims are backed up by the sheer volume of easy-to-understand content on how people can find special deals.
For those looking for a place to start, Thrifty Traveler's Beginner's Guide is a great resource that covers everything from how to book cheap flights to Points and Miles 101. Thrifty Traveler has a comprehensive guide to using Google Flights, which the company considers the No. 1 search engine to find cheap fares. Readers can also sign up for the company's free newsletter, the Daily Beat.
The Benefits of Thrifty Traveler Premium
Thrifty Traveler also offers a premium tier for those who do travel more often and are regularly looking for the best deals around.
"Our Thrifty Traveler Premium service is also geared toward the average traveler," Serati said. "We've got some tools and systems that find airfare deals and we send them out as an email to our subscribers and information on how they can book them. If there's a points or miles angle too, then we always tie that in."
He said that he thinks Thrifty Traveler Premium, which launched in 2017, is a huge component to the website's success.
"I think it really has become kind of a voice for the average traveler who doesn't live and breathe this stuff," Serati said.
Some of the Thrifty Traveler Premium benefits include instant notifications. Subscribers can be the first to know about cheap flights, award flash sales, and business class deals.
"Visit the places you never thought you could afford," according to the company. "Stop overpaying for airfare. Get email alerts to save up to 90% on your next flight."
Users can plan travel up to 12 months in advance — Thrifty Traveler Premium isn't about just offering last-minute deals. Subscribers can also choose to get alerts only for their home airport, rather than be inundated with deals that aren't relevant to them. And the company covers every U.S. and Canadian airport.
Thrifty Traveler Premium member Aaron K. scored tickets from Minneapolis to Barcelona for only $294, where he proposed to his partner.
"Without your service, I would have never dreamed about being able to create such a perfect moment, day, and trip that we will remember for the rest of our lives!," Aaron wrote on the Thrifty Traveler website. "Thank you guys for the work that you do!"
Navigating the Challenges Presented by COVID-19
"Right after the last recession, this period of a golden age of travel rewards began," Serati said. "We saw all these huge offers, and all the banks were in this race to keep up with each other and keep offering more benefits."
He said this race continued right up until March 2020, when the full weight of the COVID-19 pandemic hit U.S. consumers and the economy.
"The banks kind of got caught with their pants down where, all of a sudden, nobody's traveling. They have these cards with large annual fees that are worth it because of the travel benefits," Serati said. "So the banks quickly realized they needed to figure something out here."
Watch on Serati said that since then, many banks and card issuers have come up with new ways to retain customers while the country largely paused travel.
"Over the last year, we've seen all these benefits that have been added to these cards, whether it be different ways to use your points," he said. "A lot of them really have nothing to do with travel. That's how they're responding to attrition and working to keep people with these cards in their wallets."
Thrifty Traveler quickly recognized the weight of the pandemic and its implications for the whole travel industry. That's why it put together — and maintains — a section on its website dedicated to presenting the latest pandemic news as it relates to the world of travel.
"What started as a mysterious virus in China that affected a few hundred has turned into a global pandemic, casting a cloud over the world. Coronavirus, or COVID-19, is wreaking havoc on countries, airlines, and travel plans across the globe," according to the website. "Stay updated by reading our guide on everything you need to know about coronavirus and our coverage (in the Coronavirus section)."
Preparing for Upcoming Credit Card Offers as the Pandemic Begins to Slow
Serati said he believes that a new era of great credit card perks may be around the corner with the COVID vaccine rolling out and the world potentially being able to return to a somewhat normal state in the near future.
"When we have a little bit more economic certainty, I think we're going to see another boom of crazy credit card offers," he said. "If you're somebody who can be responsible with your credit and manage it well, I think there will be a wild period of offers and stuff that's available."
Advertiser Disclosure
CardRates.com is a free online resource that offers valuable content and comparison services to users. To keep this resource 100% free, we receive compensation for referrals for many of the offers listed on the site. Along with key review factors, this compensation may impact how and where products appear across CardRates.com (including, for example, the order in which they appear). CardRates.com does not include the entire universe of available offers. Editorial opinions expressed on the site are strictly our own and are not provided, endorsed, or approved by advertisers.