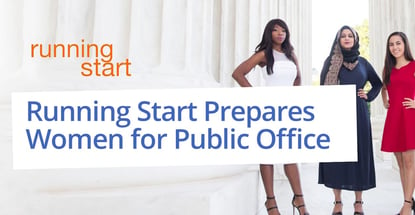 In a Nutshell: Running Start is a nonpartisan, nonprofit organization that prepares women to run for public office ensuring that women's diverse political views are represented at every level of government. Running Start hosts programs for high school and college students to help them develop leadership, messaging, and fundraising skills. And Running Start teaches women to educate themselves about important policy issues, including credit and economic reform and how to establish a stronger financial foundation for their communities and country.
Representative Avery Bourne is the youngest legislator ever to be sworn in to the Illinois General Assembly. As a stateswoman, Bourne has helped strengthen communities and provide job training. She also advocates for property tax relief and funding for public schools.
Representative Bourne is committed to the financial well-being of the people in her state, as she has been since she began participating in the Running Start program. Running Start is a nonpartisan, nonprofit organization that prepares women to run for public office.
"With us, you have to articulate a platform that you're passionate about. You have to choose one issue," said Susannah Wellford, CEO and Founder of Running Start. "Avery Bourne wanted the budget balanced, and she's so passionate about it. That's what she ran on, and she has turned it into what she's known for."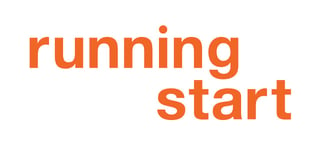 Running Start is issue agnostic, and it focuses on professional preparation, not on policy. The organization promotes interest in politics, explains the importance of participation, and encourages women to run for office so their voices and concerns can be heard. It accomplishes that by hosting events for young women in high school and college.
At every level of government, female leaders guide and influence financial decisions. They also implement policies pertaining to government debt, credit reform, personal and corporate tax policy, and other critical economic issues that affect their communities.
"We're trying to add more women to politics at every level from student government to the city council to state government — all the way up to the president," Wellford said. "There have never been enough women in power, frankly, in any industry or politics. And politics is so important because the decisions made by our lawmakers impact every part of our lives, from financial policy down to what schools get built in your neighborhood."
Women Learn About Politics on Campus and Capitol Hill
Running Start's training programs target high school and college students. The organization hosts a weeklong summer program in Washington, D.C., for high schoolers. That program is now a six-week virtual affair due to COVID-19 restrictions.
Its program for college students is a daylong training session that prepares women to enter collegiate student government races.
Running Start also offers a fellowship program for college students. Participants will live in Washington, D.C., where they shadow a member of Congress for a full semester and learn what life and work are really like at the federal government level.
Running Start's programs deliver instruction, exercises, and mentorship that build important skills for women seeking political office. They learn key lessons, including how to successfully raise funds, build a contact and support network, and deliver compelling messages to their intended audience. Those are all skills that many aspiring female politicians may never otherwise have a chance to develop.
"It's one thing if you take some senator's daughter, and she's already got a lot of money and a lot of connections," Wellford said. "But we work with people who are not connected, who don't have any mentors, and train them to be an outstanding public speaker and to have a great message. Then, she can go so much further than other women."
Overcoming Financial Obstacles to Political Careers
Running Start has fostered diversity and inclusion in its programs to facilitate the same in the political sphere. In particular, it sought to include women from low-income backgrounds and communities. Their financial situations, which often include credit card debt, can contribute to their lack of stability and lack of interest in politics.
Women may be inspired to change their situation, but they may feel stuck if they aren't in good financial shape. Running Start became a path to realizing those aspirations because it saw interest in many of those communities.
"From the very beginning, we would see young women applying who came from underprivileged backgrounds," Wellford said. "I thought we'd have to be intentional about finding people from diverse communities, but they understand that if they come to Running Start, they're going to be connected to power. They're going to learn what it takes to have the power they need to change things in their community."
Even after they've entered the political arena, money may still be a concern for female candidates, and fundraising is an intimidating hurdle to overcome. Wellford said it is an issue that arises often.
"People are terrified about making those fundraising asks," Wellford said.
However, raising funds is a crucial component of any campaign. Maintaining employment and paying expenses can be a challenge for women campaigning for office, and it carries the risk of incurring personal debt and financial hardship.
"In the past, when women have decided to run for office, they were told it's not a good vision for them or their personal finances," Wellford said. "A lot of women found themselves in jobs that weren't as flexible and wouldn't allow them to keep the job. And people do end up putting a lot of personal money into a race for office."
Alumni Find Opportunities in Public and Private Sectors
Running Start alumni often find employment in government, public agencies, Capitol Hill, or in D.C. think tanks.
"They don't go into the commercial sector as much. They tend to be in public service or advocacy jobs," Wellford said. "I think that's so empowering that they stay in the public sector."
But the other side of empowerment in the public sector is a lack of reach into the private sector. Not many of the women trained by Running Start enter the financial industry, an area in which women haven't established a strong presence in the upper hierarchy — although that is changing.
Only 22% of board members of financial firms are female, according to a March 2020 report by Barrons, but that figure is double the number from 2000. Women also make up 30% of senior officials and managers, an area that has seen slower growth in female employment.
Though not overtly political, finance is still an industry that wields a hefty amount of social and political power. Running Start enables women to win power that they've historically lacked, so Wellford believes it's essential for women to also enter private sectors like finance.
Understanding the commercial and financial side of the economy is also critical for any public leader.
"I think it is so important to get a sense of how things work," Wellford said. "I do encourage them, from time to time, to dip their toes in the private sector. See what it's like because you can learn so much about that side of things, and it can inform policy-making."
Cultivating Leaders Capable of Addressing National Credit and Financial Challenges
Representative Lauren Underwood, also of Illinois, is another notable alumna of Running Start. She was elected in 2018, which was a milestone year for Running Start's broader mission.
"We got in more women by many multiples than we ever had before," Wellford said. "Even then, the percentage of women running versus men was just impossibly small. I think it was around 22%."
That figure underscores the importance of Running Start's mission and its work to inspire young women to pursue political careers. Women who gain knowledge and skills from Running Start programs not only are able to run successful campaigns, but once in office, they can also tackle the significant financial problems facing the country — and their own communities.
By September 2020, the U.S. Treasury calculated the national debt at more than $26.6 trillion. CNBC also reported in March 2020 that U.S. consumer debt totaled some $14.3 trillion. In sum, the U.S. government and its private citizens are carrying almost $41 trillion in debt.
That is why debt and credit reform are such high priorities for leaders, including Bourne, who seek greater fiscal responsibility in the government. And Underwood, as a member of the House Subcommittee on Education and Labor, is well-positioned to influence policy to provide adequate financial education in schools, alleviate consumer debt, and improve overall financial stability.
Running Start has helped Bourne, Underwood, and many future leaders acquire the knowledge and skills necessary to make a positive impact and they could improve the well-being of communities and the country for generations to come.
Advertiser Disclosure
CardRates.com is a free online resource that offers valuable content and comparison services to users. To keep this resource 100% free, we receive compensation for referrals for many of the offers listed on the site. Along with key review factors, this compensation may impact how and where products appear across CardRates.com (including, for example, the order in which they appear). CardRates.com does not include the entire universe of available offers. Editorial opinions expressed on the site are strictly our own and are not provided, endorsed, or approved by advertisers.