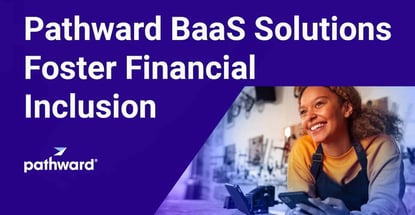 Our experts and industry insiders blog the latest news, studies and current events from inside the credit card industry. Our articles follow strict editorial guidelines.
In a Nutshell: As technology firms continue to innovate and disrupt the delivery of financial services across a broad business spectrum, many count on Pathward as a trusted banking service provider with decades of experience as an advocate for financial inclusion. Pathward's broad-based platform delivers a configurable suite of payment, issuing, credit, and tax solutions to fintechs, aggregators, and suppliers on all sides of the transaction. Partners turn to Pathward as an innovative, compliance-focused, flexible partner dedicated to increasing global financial access for underbanked and underserved consumers and businesses.
It makes sense that a business with community bank roots would evolve into a leading force for financial inclusion. After all, it's in the DNA of community banks and credit unions to benefit their own by going above and beyond what big banks can do in small markets.
Pathward is distinct because it moved beyond that business model to serve other constituencies. As technology began to transform the financial marketplace during the dot-com era of the early 2000s, Pathward transformed itself from a local bank to an industry supplier — without losing its commitment to financial inclusion. Pathward now provides services to empower firms to achieve new forms of inclusion themselves.
Pathward started in Iowa in 1954 as the Storm Lake Savings and Loan Association. By the 1990s, it operated under a national charter as First Federal Savings Bank of the Midwest.

The bank's embrace of digital transformation led it to create Meta Payment Systems in 2004 to provide banking technology and infrastructure to partners. In 2005, First Federal changed its name to MetaBank.
MetaBank provided a precursor to what we now call banking as a service, or BaaS, said Will Sowell, Divisional President of Banking as a Service at Pathward. After nearly two decades of BaaS growth and expansion, MetaBank rebranded as Pathward in 2022.
"We frequently say we were a BaaS bank before there was a term for it," Sowell said. "Today, we're as focused as ever on providing products to drive financial inclusion for all Americans."
Modern financial consumers have far more choices than they did during the dot-com boom. The contemporary version of Pathward uses a cutting-edge tech stack and diverse banking relationships to provide products across the financial ecosystem.
"We've formed a strong reputation for delivering scalable, highly compliant solutions," Sowell said. "Our goal is always to provide customers with solutions they can trust over the long term."
Scale with a Flexible and Compliant Product Suite
That steady path through industry change means Pathward has been building solutions to extend banking beyond traditional boundaries for decades. Current capabilities range from prepaid cards and deposit accounts to payment processing, money movement, and consumer lending, aiming to empower partners to deliver financial inclusion for more.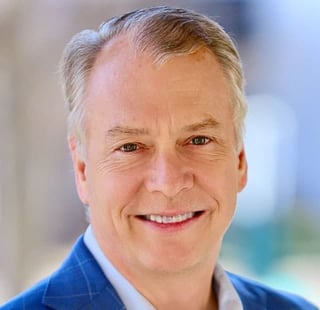 As Division President of BaaS, Sowell focuses his team on the virtual and nonvirtual card solutions that are the backbone of modern fintech. On the payments side, Sowell's colleague, SVP of Revenue and Strategy Development Phil Ricci, oversees Pathward's BaaS go to market strategy and plan.
"What makes us unique is our true horizontal product stack," Ricci said. "Instead of going to six or seven providers, we're that one partner where you can tap into everything across the BaaS spectrum without disrupting the customer experience."
Pathward can also serve as a lender of record, offering secure lending solutions with inclusion as the goal. It's a provider of tax solutions for independent offices. And it operates a commercial finance division with working capital and other solutions for diverse industries. The company also works with payment facilitators and independent software vendors.
The goal is always to meet customers where they are in their journey to provide direct solutions or as needed connections to providers who can. The result is a BaaS platform capable of serving giant aggregators or direct providers such as MoneyLion while remaining flexible and scalable for startups and up-and-comers.
All Pathward clients receive the same guidance and consultation through their relationship with Pathward. Pathward applies the same due diligence standards to confirm they have the vision, organization, and support to reach for success. Payment provider Finix evolved into a full-service processor thanks to its partnership with Pathward.
"Finix now has access to our full horizontal tech stack with the money movement, acquiring, and issuing," Ricci said. "We've partnered with them on that journey through that growth."
Reaching Out to the Underbanked and Underserved
Digital transformation provides many things in financial services, including a more malleable foundation for creativity and efficiency. That's where Pathward comes to the fore in addressing the economic and social challenge of providing Financial Inclusion for All™. For all their diversity, Pathward's customer relationships all have that goal in mind.
"It's about bringing access to markets traditional providers overlook," Ricci said.
On the payments side, that means opening up some emerging or high-risk markets regular bank partners don't touch. Pathward also makes cross-border remittances more practical for global consumers. On the home front, it provides early wage access (EWA) services to pay employees in advance of their scheduled pay day.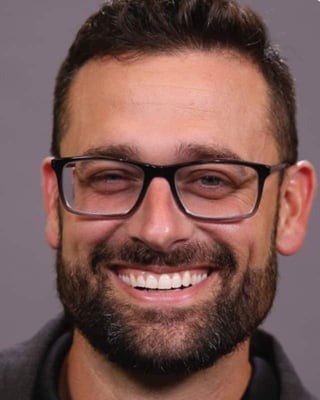 Sowell said the inclusion goal is the same on the issuing side, but the details differ.
"Proof points on the issuing side are programs like MoneyLion's, which integrates a demand deposit account with other financial products and money management tools," Sowell said. "We also partner with Clair to offer an EWA program so employees can access their wages earlier than a traditional pay day."
Pathward's Environmental, Social, and Governance (ESG) commitment incorporates financial inclusion. And as a company and culture, it's committed to workplace diversity, equity, and inclusion. In July 2023, Pathward published its 2022 ESG report, Powering Financial Inclusion, as a statement of intent to extend its internal culture and purpose to the global market.
Meanwhile, as BaaS pioneers, Pathward has launched thousands of programs and has moved as much as $2.5 billion daily in ACH and wire transactions. On all sides of the business, customers benefit from Pathward's consultative and collaborative approach, proven implementation processes, and commitment to ongoing support.
"The most important point is, increasingly, the value Pathward brings to its partners is its ability to offer multiple product sets so the partner doesn't have to look at different providers," Sowell said.
A Trusted Provider in an Environment of Change
Pathward's new partnership with payments technology provider Dash Solutions will roll out a custom payout solution, SpendIT SendIT™, to enable consumer payees to use or move their funds to other accounts they own. It provides fresh evidence of one of many ongoing transformations in financial services.
"We're starting to see incentive payments and other disbursements moving from cards to providing the funds in real-time," Sowell said.
Ricci added that the new relationship came to fruition as an integrated product solution originating across the company.
"It represents a cross-pollination across all aspects of our BaaS division," he said. "We don't think about products in siloes anymore, but as product suites and solutions that we can help partners scale into."
Underlying those capabilities is an ironclad commitment to customer communication. Pathward is constantly looking for signs of unmet customer demand by listening to industry chatter and assessing the marketplace at trade shows and beyond.
"Part of a commitment to innovation is you've got to be able to look around the corner and listen when someone gives you feedback," Ricci said. "We take a lot of pride in what we do, we ask a lot of questions, and we listen a lot."
Pathward partners receive oversight from a virtual team led by an account executive who manages the relationship. An account manager then oversees the operational details of the relationship. Team members include Pathward employees from all relevant functional areas within the company.
Regularly scheduled partner meetings as frequently as weekly, allow everyone to stay in sync. On a higher level, Pathward's product team engages in substantial end-user research to ensure its products create the intended impression in their intended context.
"We want to combine what we're hearing from our market partners with what we're hearing from our customers," Sowell said.
That's what allows Pathward's broad-based approach to remain that way as the financial industry diversifies and seeks new markets through digital transformation.
"We're an incredibly partner-focused organization working to develop solutions for the complex payment problems in the marketplace today," Ricci said. "Everything's about how we can help more consumers and businesses access financial services."