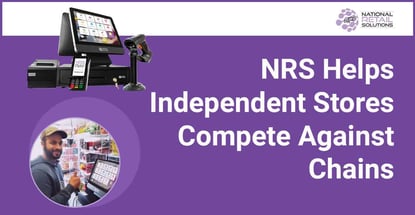 Our experts and industry insiders blog the latest news, studies and current events from inside the credit card industry. Our articles follow strict editorial guidelines.
In a Nutshell: Independent brick-and-mortar stores in the US generate jobs and opportunities and offer a local community presence to customers. But many independent merchants struggle to compete against larger chain stores with greater resources to deploy technology at scale. National Retail Solutions (NRS) provides point-of-sale and credit card processing solutions that level the playing field for independent merchants. Simple, flexible, and price-transparent NRS solutions in more than 27,000 retail locations across the US help the little guys compete and win against the chains.
It's never easy for a small, independent brick-and-mortar business such as a convenience, liquor, or tobacco store, to go up against chain stores that want nothing more than to make them disappear so they can occupy the space. Economies of scale mean everything works in the chains' favor: They have the personnel and resources to outmarket, outmanage, and outcompete on selection and price.
Yet independent convenience stores, tiendas, bodegas, and corner groceries flourish in many parts of the US. They serve as markers of community identity where customers are names, not numbers. They provide economic opportunity and the prospect of generating lasting wealth for owners and families. They offer jobs that arise in the community for community members and are a source of local pride.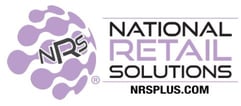 It's not too much to say that when an independent grocery loses out to a chain store, the community loses part of what makes it cohesive.
More than 27,000 independents across the US remain strong partly because of National Retail Solutions (NRS), which builds point-of-sale (POS) hardware and software and offers card processing and other value-added solutions to enable mom-and-pops to compete and win.
It's a point of pride at NRS to respect independents for who they are, to identify with their perseverance, and to earn their trust through a business approach based on asking a fair price for an honest product. President and CEO Elie Y. Katz said NRS believes transparency is essential to building trust.
"For point-of-sale registers, we offer a low monthly fee and a low hardware cost, and for credit card processing, we offer free equipment, no contract, and no cancellation fee," Katz said. "And the bill looks simple — all white and very clear."
Comprehensive POS Solutions Offer Seamless Checkout
That's crucial in a retail solutions marketplace where language barriers are frequent and unscrupulousness prevalent. Katz said facing too-good-to-be-true competitors is one of the most challenging aspects of NRS's work.
"We continue to offer crystal clear products and services, which is very difficult because it's hard to compete against dishonest," Katz said.
NRS's all-in-one POS hardware system is the opposite of that. A selection of heavy-duty hardware built to last offers customers a quick and seamless checkout experience. The bundle includes a 15-inch register touchscreen with plenty of extra tools and features, a customer-facing display, a barcode/ID scanner, a durable all-metal cash drawer, and a thermal receipt printer for cartridge-free printing.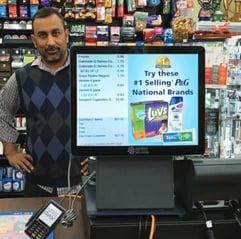 Designed by merchants for merchants, NRS's POS solution ticks all the boxes for merchants interested in providing a differentiating experience at the point of purchase.
"It comes right out of the box as a plug-and-play solution," Katz said. "The POS comes preprogrammed with over 500,000 pricebook items. It incorporates state-of-the art software, with regular updates to keep our retailers on top of technology."
The customer-facing screen presents an excellent opportunity for promotions and product advertising at the counter, which the software can manage. The software also includes sales statistics and inventory tracking to help merchants manage stock and notify them when inventory runs low. On the hardware side, there's even an optional battery backup available for purchase to protect against problems with the electrical grid.
Pricing provides an additional kicker. Simplicity and transparency give the merchants a straightforward experience with clear benefits for choosing the right options for each store scenario.
"Some people use everything, and some use just a few basics," Katz said. "We were one of the first to come out with a free, built-in digital couponing program in the independent convenience store space, and the customer-facing screen is a powerful ad medium merchants use to push their products."
NRS Pay Simplifies Card Processing and Reduces Costs
The NRS POS solution allows independent merchants to bring elite-level tools to the customer experience, facing off against the chains' resources. About four years after introducing the POS solution, the company realized merchants needed an additional boost beyond increases their business.
Enter NRS Pay, NRS's credit card processing platform. NRS Pay circumvents the sometimes dicey payment platforms independents typically use. Many merchants elect to bundle NRS Pay with an NRS POS solution, although neither is necessary to run the other.
Unlike many payment solutions, which may include onerous contracts and high or hidden fees, NRS Pay extends NRS's reputation of transparency. The system allows merchants to process cards online or at their physical location and accept payments on a POS system, mobile device, or online.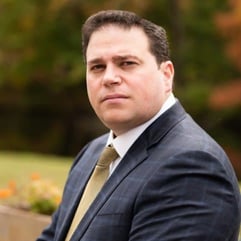 The system works with all major debit and credit cards and payment platforms. Plus, it supports SNAP EBT and eWIC purchases for folks using public assistance.
"We never claimed to be the highest, and we never claimed to be the lowest, but we feel we're the best and the most honest," Katz said. "And we say if you disagree with us — because nobody knows your business better than you — then you just take the unit, put it back in the box, send it back, and that's it."
Pricing for NRS Pay offers two alternatives. Clean Rate pricing costs 2.49% plus 10¢ per transaction with a low monthly statement fee of $10. NRS Pay Cash Discount waives the monthly fee for merchants with more than $18,000 in monthly card transactions. The point of sale register tabulates dual pricing so that customers can choose how they wish to pay, and whether to take advantage of a discount for cash payment.
Either way, costs for card processing are drastically reduced when compared with those of competitors, and the combination of NRS's POS solution with NRS Pay is a game changer for many.
"That's a testament to the fact that we're putting out some great quality products, very reasonably priced, and that we have the trust of the merchant," Katz said.
Improving the Customer Experience and the Bottom Line
The independent merchant space continues to evolve as the competition grows stiffer. For example, many merchants are introducing more elaborate food and restaurant services in-store. NRS continues to evolve with its merchants to provide excellent customer service and keep customers coming back.
For example, NRS offers a payroll solution to help save time with paying employees and tap into government benefits, such as the ERC grants introduced during the COVID pandemic. It provides cash advance services to help them obtain working capital to make needed improvements or expand.
As online transactions became more prevalent during the pandemic, NRS began to offer an eCommerce solution, which, counterintuitively perhaps, has seen wide adoption among independent grocers that are seemingly brick-and-mortar to the core.
"Delivery is becoming essential, and now we're able to put our merchants online, with relationships we've created with Uber and DoorDash and other delivery services, at no cost to the merchant, with a small delivery service fee paid by the customer," Katz said. "It allows our merchants to compete by increasing their potential customer zone."
The eCommerce solution allows independent convenience stores, liquor, and tobacco stores to put their products online in minutes. With a flip of the switch, the POS system uploads products, and they receive a website, online ordering ability, and delivery.
Meanwhile, no matter what complexities arise when merchants contemplate bringing NRS to their businesses, the company's robust customer service team stands ready to help. Along with its hardware and software, NRS's customer service team can communicate with customers in English, Spanish, and Hindi for seamless interactions. NRS surveys customers to ensure customer support works as intended, with follow-up phone contact tying up any loose ends.
"We don't believe in just setting it and forgetting it," Katz said. "We're very involved with our merchants and value our relationships with them."