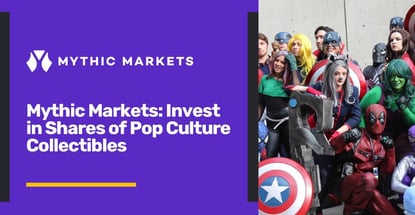 In a Nutshell: Securities markets have started introducing fractional share trading, opening up access to people who previously couldn't afford to invest. And Mythic Markets brings an innovative new look to that investment strategy through its unique products. Aimed at specialized communities, including fans of the card game Magic: The Gathering, Mythic Markets offers fractional shares of rare pop culture collectibles. Its investors can own a piece of pop culture history they love while diversifying their portfolios and preserving their credit.
The emergence of Mythic Markets as an investment platform for pop culture fans is the result of two seemingly unrelated events. First is the rise of the collectible card game Magic: The Gathering (MTG), introduced in 1993. The second is a 2015 regulation change in the U.S. Securities and Exchange Commission (SEC).
MTG was an immediate hit, and a series of expansions and revisions over the years have helped it retain millions of loyal players. Many enjoy immersing themselves in its intricate universe of planeswalkers casting spells and summoning creatures.
Many MTG fans have also come to treasure the game cards as a set of cultural artifacts. Certain rare, beautiful, or game-changing cards have become highly prized — and incredibly valuable.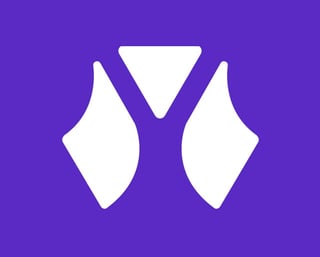 A young Joe Mahavuthivanij did not foresee that when he got into the game soon after it came out. Mahavuthivanij built a powerful and valuable MTG card deck.
After Mahavuthivanij's personal deck was stolen, he moved into a career in technology, entrepreneurship, and venture capital investment. But the MTG fan in him never went away.
He saw a way to merge his fandom with his career by launching Mythic Markets after new regulations opened up an innovative investment path.
In 2015 the SEC, under Regulation A+, began to allow companies to open initial public offerings (IPOs) to nonaccredited investors. That meant firms could issue fractional shares of traditional and alternative investment products embodied in capital-raising corporate structures.
Mythic Markets allows investors to own fractional shares of sought-after pop culture collectibles and memorabilia — including rare MTG cards.
In the rapidly diversifying alternative investment landscape that grew out of the new rules, individuals realized they could protect their credit and assets by hedging different fractional investments against each other.
Own SEC-Backed Collectible Shares Like Stocks
"The value of Magic has skyrocketed — the cards I owned that were stolen would be worth around $1 million today," Mahavuthivanij said. "We offered an example of the Alpha Black Lotus card on Mythic Markets at $90,000, but other examples of it have gone for about $900,000."
Other sold-out securities on Mythic Markets include a 1962 issue of Amazing Fantasy No. 15, the first Spider-Man comic, valued at $92,000 or $46 a share, and five booster boxes of MTG cards from 1994, valued at $55,000 or $27.50 a share.
The platform also has an issue of the first Fantastic Four comic, published in 1961 and valued at $32,000 or $32 a share.
Investors aren't buying actual pieces of the artifacts, of course. Instead, under Regulation A+, they buy IPO shares in a company that owns the asset.
"Let's take a comic book as an example," Mahavuthivanij said. "If you want to invest in a fractional share of that, we're not going to tear out a page and send it to you. The modality for creating these fractions is to create a company that owns the thing, and that company is what's broken up into shares."
Helping investors protect their credit as they invest is part of the strong legal and corporate governance framework afforded under Reg A+. It requires procedures for fraud and dispute mitigation, annual audits by independent examiners, transparent disclosure of risks, and ongoing financial reporting.
"The closest analogy to what we do is the stock market," Mahavuthivanij said. "These are actual securities. They aren't digital currency or that sort of thing, so the same rules apply."
Investors Participate in Markets Driven by Fandom
Meanwhile, the company issuing the IPO holds the physical items while certifying that they have been graded and preserved as a collectible following industry standards.
"When you preserve something, and it gets older and rarer and more important in pop culture, it continues to increase in value," Mahavuthivanij said.
Although the beauty of its investment products is clearly in the eye of the beholder, seeing the value in collectible MTG cards and comic books is no different than seeing value in anything else.
And when prospective investors contemplate entering the market and putting their assets and credit on the line, knowledge is power. Putting funds into something they know well and have experience with can provide a level of comfort that can't be found elsewhere.
"A lot of this is driven by the size of the fandoms and also just by what's going on in pop culture," Mahavuthivanij said. "For example, when the 'Wonder Woman' movie became a huge hit in 2017, the value of the original comic book — the source material, essentially — went from $25,000 to something like $930,000 because suddenly you had a fan base that understood and considered Wonder Woman important."
That makes Mythic Markets an ideal vehicle for portfolio diversification. During the COVID-19 pandemic, as governments put more inflationary pressure on their currencies, many seek recourse in limited-circulation items like collectibles.
"People are looking at alternative assets that can be reverse coordinated with traditional markets and protect against some of that potential downside," Mahavuthivanij said. "You don't want to put all your eggs in one basket."
Mythic Markets: Broadening Access to High-Grade Alternative Assets
The value of the collectible assets on Mythic Markets isn't likely to decline. Rare comic books, for example, have held high values for decades, and MTG is almost 30 years old and more popular than ever.
Given that many of the decade's biggest movies have been superhero films, the trend seems to favor more production of collectible items down the road.
"Now that entertainment firms like Disney own so much brand new intellectual property, I can't imagine these things aren't going to continue to be at the forefront of our culture," Mahavuthivanij said.
The valuation of collectibles at Mythic Markets is determined by the market, so the company aims to find the best examples it can at accessible price points for investors.
Establishing a secondary trading market on a regulated Alternative Trading System is also on the horizon.
"Liquidity is, by far, the most requested feature, and it's something we're working on even as we speak," Mahavuthivanij said.
Mythic Markets also plans a move toward more future-oriented products, including opportunities to invest in esports teams. In whatever manner the platform expands, the focus will always be on extending fractional opportunities to more prospective investors, including individuals looking for hedges against downturns and ways to relieve pressure on their personal credit.
"When people can invest what they can afford in things that they care about, that's great," Mahavuthivanij said.
Advertiser Disclosure
CardRates.com is a free online resource that offers valuable content and comparison services to users. To keep this resource 100% free, we receive compensation for referrals for many of the offers listed on the site. Along with key review factors, this compensation may impact how and where products appear across CardRates.com (including, for example, the order in which they appear). CardRates.com does not include the entire universe of available offers. Editorial opinions expressed on the site are strictly our own and are not provided, endorsed, or approved by advertisers.