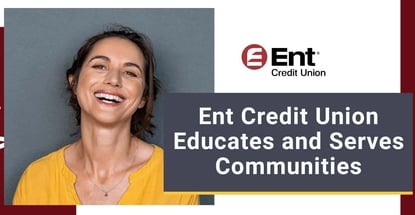 Our experts and industry insiders blog the latest news, studies and current events from inside the credit card industry. Our articles follow strict editorial guidelines.
In a Nutshell: Ent Credit Union is the largest credit union in Colorado with nearly 500,000 members. But growth isn't the institution's primary concern. Rather, the credit union leverages its size and influence to offer more appealing products, educate its members, and give back to the community. The Ent Credit Union team is always looking for ways to provide access to financial services and membership to underserved populations. 
Ent Credit Union started as "a little hut" on the property of what's now the Olympic Training Center in Colorado Springs. Over the next 65 years, the credit union has expanded to serve 14 counties in north, south, and central Colorado. 
Ent Credit Union recently opened its 50th branch, which it calls centers, and now serves more than 470,000 members and handles $9 billion in assets. This year, the credit union also hired its 1,500th employee. 
Though Ent Credit Union has become the largest credit union in the state, the financial institution's leadership team isn't interested in simply growing — unless that size benefits its members.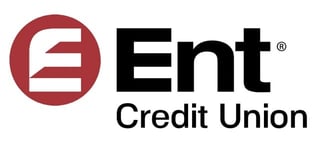 "We're the biggest credit union in Colorado, but that's really not that important. We really just want to be the best," said Bill Vogeney, Ent Credit Union's Chief Revenue Officer.
And many times, Ent Credit Union's size is an asset. The institution has become the biggest auto loan lender in the state, as well as the largest home equity lender in southern Colorado.
The size of these loans varies considerably and is based on member needs. Ent Credit Union has approved loans from a $40 million commercial loan to mortgage loans in the $50,000 to $60,000 range in Pueblo, Colorado. The credit union even offers a personal line of credit or an overdraft line of credit as small as $100 for members with less-than-ideal credit.
"Bigger isn't really the goal, but I think in a lot of ways, that works with the credit union model. Because the more you can expand that charter, the more members you have, the more resources you have to work with, the more you can reinvest into better technology, product services, rates, all those things that are so important," said Mollie Bell, Ent Credit Union's Chief Development Officer. 
Financial Offerings That Fit Any Lifestyle 
Ent Credit Union provides two primary credit card offerings that can cover the needs of a wide variety of members. 
The first is a lower-rate card for members interested in carrying a low-interest balance or transferring balances from other cards. The card offers a 0% introductory APR for the first 18 months. 
"For somebody who's carrying a balance or multiple balances, it's a great way to transfer them and to get 0% for an extended period of time and get them paid down. That's something we feel very strongly about; we don't like to think about our members in debt," Vogeney said. 
The other type of card is a rewards card. This card also has a 0% introductory APR for six months, though most members using rewards aren't carrying a balance. 
"That card offers four times the normal points on dining, takeout, and food delivery. It's got double the points on groceries, gas, and streaming services, as well as normal points on everything else. So, it's a nice combination of benefits," Vogeney told us.
Watch on
Ent Credit Union has developed a robust financial education program to help members with decisions about the right loans and cards for them. Both members and non-members can use the financial tools available on the credit union's mobile app to learn how to make smarter decisions. 
What's more, if workplaces want to bring in Ent Credit Union advisors to host financial literacy workshops, the team is happy to comply. Ent Credit Union has hosted workshops for crowds of 10 to 300 people. 
Recently, Ent Credit Union advisors hosted more than 600 participants in what Vogeney calls a "Financial Well-Being Conference" at the University of Colorado in Colorado Springs. 
"We were giving people access to their credit scores and their credit reports. We were coaching them through what everything meant and how to improve," said Vogeney. 
Giving Back to Colorado Communities
When Chad Graves became Ent Credit Union CEO five years ago, he committed to giving back to the community. 
"He knew that we needed to reinvest more intentionally in our communities. We gave back a lot of money in our community, mostly here in Colorado Springs," Bell told us. "And we wanted to spread that goodness across a broad range, and I think we've been very intentional in continuing to invest in philanthropy." 
Recently, Ent Credit Union hosted an event providing food for families at a local community center. More than 100 people attended. In addition to serving food, Ent educators held financial literacy classes and answered questions. 
The credit union plans to expand its reach in community advocacy programs and events like that one.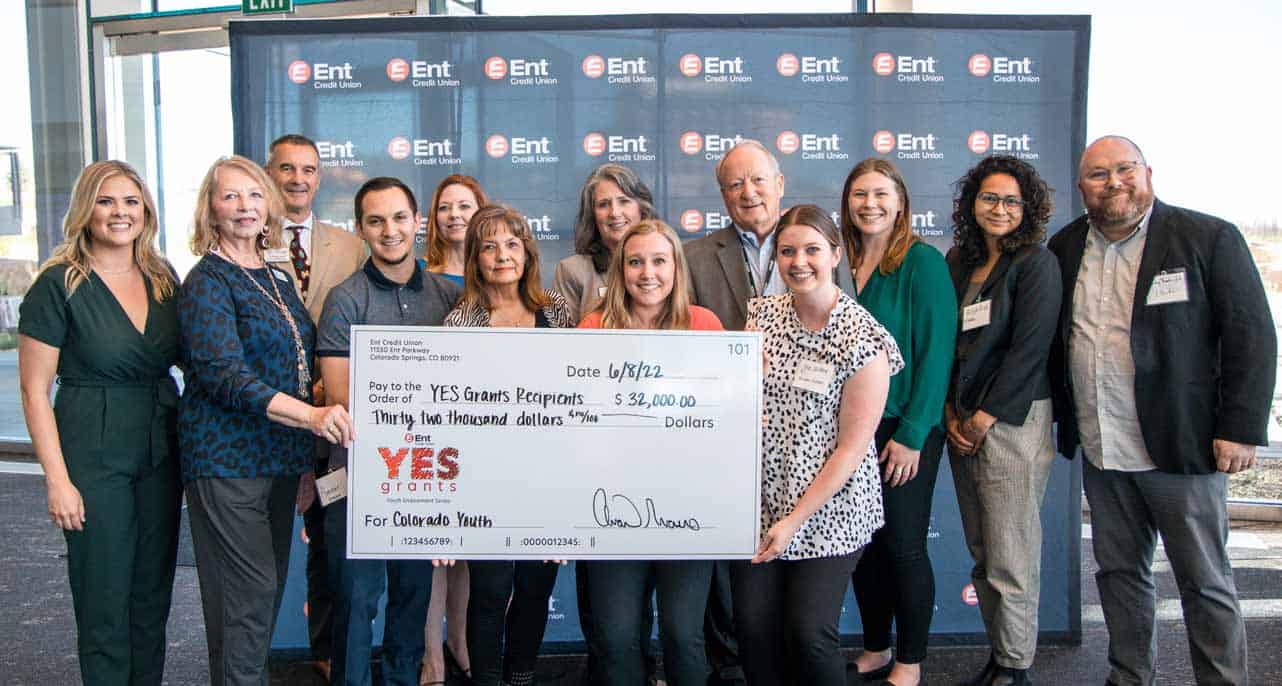 "We've got some board members committed to this. This is something they want us to really supercharge; they want us to be known across Colorado as the financial education, financial literacy, financial well-being go-to credit union," said Bell.
Employees can also contribute to their communities in ways they see fit. The credit union provides each employee with 32 hours of paid leave per year to volunteer. What's more, if an employee can't contribute to a capital campaign of a 501(c)(3) of their choice, the credit union will donate to the nonprofit in addition to the employee's volunteer hours. 
Each year, an employee committee also decides how to allocate the $2.4 million the credit union sets aside to donate to worthwhile causes each year. 
"We give directions, like if we want to focus on pediatric mental health or education, especially for some underserved communities and populations. Community colleges, for example, are a good place to give scholarship money. But that committee ultimately makes those decisions on how we give to the community," Bell told us.
Ent Credit Union Serves a Broad Demographic
In the last decade, Ent Credit Union has worked to serve individuals who don't have the strongest credit profiles. Two years ago, the institution introduced a loan product that isn't issued based on a credit score. 
Rather, the loan is offered to members who effectively manage their existing accounts at Ent Credit Union regardless of their credit score and overall credit.
"We have people at our centers that our members can talk to; we can find out what their story is, what happened. If they had some issues with a credit card two years ago, what happened? Did they lose a job? Did they have an illness in the family? That stuff is still important to us," Vogeney told us.
If members handle their accounts well, the credit union will offer them a $2,000 loan that they can repay over two years. 
The loan serves as an alternative to short-term payday loans that can often trap individuals with low or no credit in a vicious financial cycle. These loans are particularly helpful for young people 18 to 21 and who don't have much credit. 
This loan program helps the Ent Credit Union team serve one of its core missions: Connecting with those groups who may be unbanked or underbanked. 
"One of our topics of conversation from a strategy perspective is we're always looking at where there are people falling through the cracks and how we can do better," said Bell. 
In terms of size and access, Ent offers the best of both worlds — it is big enough to invest in both community and technology. And over the next two years, the credit union plans to update its home and mobile banking services. 
But even with all of the technology, members can still easily connect with employees. 
"We think like a small institution, and we get very personal. We have all these technological advances you can apply on your mobile device, but you can walk into one of our centers and talk to a lending specialist. You can call them on the phone. You could talk to a real person and get real guidance relative to your situation," Vogeney said.