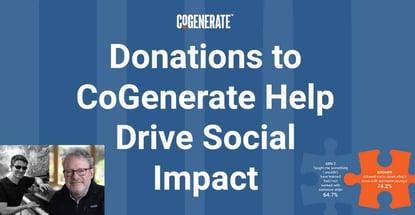 Our experts and industry insiders blog the latest news, studies and current events from inside the credit card industry. Our articles follow strict editorial guidelines.
In a Nutshell: America is at a point in its history where more generations live and work simultaneously than ever. But America is also among the most age-segregated societies — older and younger people coexist, but they don't work together or even understand each other all that much. CoGenerate aims to change that through programs and events that explore innovations in generational co-creation. When older and younger people collaborate, new ideas and modes of being emerge. Donations support CoGenerate's ambitious work and help build a society where everyone works together.
If you ask people whether older and younger individuals can and ought to work together to address society's challenges, it's a safe bet that most would answer yes. After all, we all bring something different to the table, and it's easy to imagine new solutions emanating from the generations teaching and inspiring each other.
The problem is figuring out how to do it.
That's because the worldviews and life patterns of, say, baby boomers in their 60s and 70s versus members of the Gen Z cohort in their 20s are different in the extreme. Think of the cultural and communication barriers that stand in the way, the diverse economic priorities and disparities, and the variety of personal values represented among the generations.

It's a tricky problem. Now imagine that we overcome those difficulties. There's still the issue of how and where to get started. So think about it: What steps could you take to cooperate and work together across generations to solve common problems?
CoGenerate has been thinking about it too, and it has answers. CoGenerate is a nonprofit dedicated to bridging generational divides and creating solutions to social problems greater than the sum of their parts. Card and rewards donations help CoGenerate inspire members of diverse generations to work together, support initiatives to bridge generational gaps, and build stronger organizational networks dedicated to intergenerational cooperation.
"We're at a time when more generations live and work together than ever, but we are also among the most age-segregated societies," said Stefanie Weiss, Senior Director of Communications at CoGenerate. "We believe that no one generation can solve our problems alone and it's past time for all of us to reach across generational divides to work together."
Solving Problems No Generation Can Solve Alone
Cogenerate is a word that comes from the utilities industry. It has to do with generating electricity from steam generated from another industrial process or, in reverse, producing heat from generating electricity. Either way, cogeneration is about tapping into the synergies in systems to maximize outputs.
It works the same way at CoGenerate, Weiss said.
"To us, it means bringing older and younger people together to forge bonds across differences, combat polarization and ageism against older and younger people, and help solve today's toughest problems," she said. "That means changing cultural expectations about what older and younger people can do together."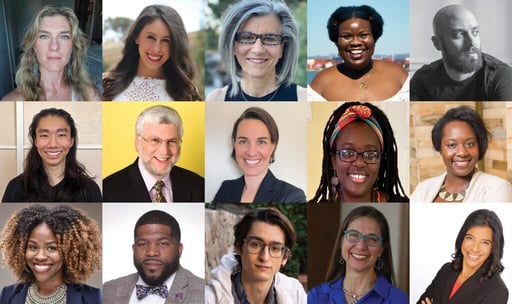 Donations help fund CoGenerate programs and initiatives designed to do that, including its Innovation Fellowships program, which brings talented innovators and entrepreneurs together to create intergenerational solutions. The 2023 Innovation Fellows, who range in age from their mid-20s to over 70, are tackling problems that include racial inequality, climate change, and social isolation.
Generations Serving Together awards $25,000 grants to organizations working to age-integrate national service. Some recent awardees are exploring ways to bring older and younger AmeriCorps members and volunteers together in service. Among their projects: launching an intergenerational mental wellness program, and engaging middle-schoolers and AmeriCorps Seniors volunteers to ease social isolation and food insecurity.
Encore Fellowships match people in what CoGenerate calls midlife internships to work 20 hours a week for nonprofits — perfect for folks transitioning out of their midlife careers. CoGenerate has placed more than 2,000 people in nonprofits across the country in the last dozen years.
"There's so much age discrimination and bias against both older and younger people," Weiss said. "These are ways for people to connect devoid of that power dynamic."
Amplifying Voices for Intergenerational Collaboration
Another CoGenerate program, the Encore Physicians program, places retired physicians back into the workplace to provide treatment in public health clinics. They also work with, learn from, and teach younger professionals working at the clinics.
Donations also help CoGenerate spotlight other organizations and initiatives doing intergenerational work of the same type. For example, Third Act is an environmental group started by activist and author Bill McKibben to organize people over 60 to support young leaders in the environmental and climate change movements.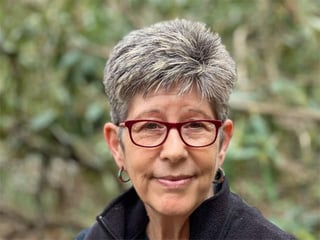 McKibben reasons that while older adults may have money in banks that invest in fossil fuels, they also can spend time on picket lines, protesting, and writing letters. And older adults can, on occasion, get arrested for the cause.
Young people, on the other hand, have a passion for the issue but lack the time and resources to make the most impact. They may have jobs or school obligations and may not want an arrest record at an early stage in their lives. Older adults can act as supporters and don't have to be in charge.
Another organization, CIRKEL, provides mentoring opportunities for teams of older and younger people, matching them based on a shared interest. The older participants are often trying to stay current with trends in their fields, and the younger participants are looking for big-picture thoughts or advice. It's a perfect example of the wisdom of bringing the generations together to tap into each other's strengths so everyone emerges stronger.
"It has to go both ways," Weiss said. "Intergenerational networking is crucial to people's long-term relevance in their careers and ability to make good decisions and learn from experience."
A Quarter Century of Bringing People Together
CoGenerate hasn't always been CoGenerate, but it's always sought to find a more productive role for older Americans. The organization started about 25 years ago as Civic Ventures. Its goal then was to transform the idea that America's growing population of seniors was a social burden into the idea that it was a resource to tap.
In 2012, Civic Ventures changed its name to Encore and modified its mission slightly to recognize the idea of the second act, that the years after midlife could have social purpose.
In those incarnations, CoGenerate developed programs it later transferred to larger organizations with more administrative capacity.
CoGenerate legacy programs include Experience Corps, which brings older adults into elementary schools to run tutoring programs, and the Purpose Prize, which changes expectations about life after 60 by spotlighting stories of social innovation in the second half of life.
CoGenerate holds monthly webinar events so hundreds of interested people can learn what's happening with the organization. Every year, an Innovation Showcase hosts CoGenerate's Innovation Fellows, who talk about their work.
CoGenerate 101 is a regular webinar session where anybody can sign up and ask questions about how they can get involved locally. The CoGenerate website also maintains a list of ways to get involved cogenerationally.
Fueling the work are donations from organizational partners and individuals. Your support for CoGenerate helps drive the mission to bring older and younger generations together to solve problems, bridge divides, and co-create the future.
"The big picture is we're trying to change the culture so that more people think about cogenerational solutions, we're trying to change the practice by innovating ways to do that, and we're trying to change the field so more people and foundations are contributing," Weiss said.