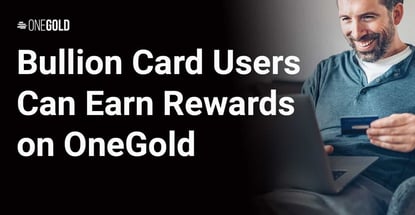 Our experts and industry insiders blog the latest news, studies and current events from inside the credit card industry. Our articles follow strict editorial guidelines.
In a Nutshell: OneGold offers a variety of ways for investors to directly own gold, silver, and platinum. The Bullion Card enables cardholders to accrue precious metal rewards through everyday purchases with a higher rewards percentage on gold and silver purchased on OneGold.com and APMEX.com. Precious metals hedge against inflation and are a valuable component of any diversified portfolio. The process of buying and selling precious metals is made simple with OneGold.
Prospectors faced many harrowing challenges during the California Gold Rush of the 19th century. Treacherous weather, inadequate food supplies, and rampant disease all impeded the '49ers pursuit of the precious metal. Those who overcame the challenges and secured their newfound fortune also had to deal with safely transporting the gold and getting a fair price for their nuggets.
Though life in the 21st century is certainly easier in many respects, gold ownership can still seem unattainable — reserved for pirates, leprechauns, or the extravagantly wealthy. Thanks to OneGold, an online investment platform offering vaulted precious metals, the biggest questions gold seekers face today is how much to buy and when.

For those who may not have surplus funds set aside for gold purchases, OneGold has developed an efficient and innovative way to invest.
"The Bullion Card," explains Patrick Yip, OneGold's Director of Business Development, "is the industry's first credit card that allows you to earn precious metals with everyday purchases. So while you're spending, you're also investing."
In addition to gold, Bullion cardholders can earn silver or other precious metals through their purchases. OneGold sources precious metals on the wholesale market, so cardholders can earn gold and silver rewards at an extremely competitive rate.
"When you buy on OneGold, you have fractional ownership in large wholesale bars of gold and silver. As a result, you are getting a price typically not available to the retail public," says Yip.
Earn Gold Through Everyday Purchases
The Bullion Card works like many credit card rewards programs that offer cash back, points, or airline miles. Cardholders can use The Bullion Card for everyday purchases and accumulate one point for each dollar spent.
Gold and silver purchases through OneGold.com and APMEX.com earn four points per dollar spent. Investors can then choose whether they want gold, silver, or platinum within their OneGold account. OneGold will then automatically invest their points into the precious metal of their choice each month.
The Bullion Card rewards program demystifies the process of purchasing precious metals. OneGold offers fractional ownership of precious metals, meaning the metals can be purchased in .001 ounce increments. While saving money to buy an ounce of gold could take a great deal of time, the Bullion Card enables the cardholder to accumulate precious metal rewards even through low-cost purchases such as a cup of coffee or a donut.

"Think about how this stacks up with traditional credit card rewards programs," Yip suggests. "With cashback cards, your rewards can immediately begin depreciating as inflation erodes the dollar."
"Airline miles can be tricky too. Travel restrictions, blackout dates, and expiring miles are all a hassle for the cardholder. But here you're earning gold or silver without even having to think about it."
The Bullion Card also offers benefits such as bonus points for meeting initial spending milestones and 0% APR on purchases and balance transfers for 12 months. Points that are accumulated on the Bullion Card never expire. Backed by Visa, the card is accepted by merchants in over 200 countries around the world.
OneGold provides a separate card option for cardholders who prefer to have physical ownership of their earned precious metals. On this card, rewards can be exchanged for precious metals found on APMEX.com. There are over 30,000 products available to cardholders on the APMEX site, including all bullion products from the U.S. Mint.
Precious Metals Diversify Investment Portfolios
There is a certain cachet associated with owning precious metals. Gold and silver's place in fairytales and cinematic history have ingrained in individuals a reverence for the metals. But the truth is they hold substantial practical value as part of an overall investment portfolio strategy. 
One of the key aspects of a healthy investment portfolio is diversification. A well-diversified portfolio allows an account to weather downturns that affect certain equities or segments of the market. For example, a well-diversified portfolio can shield an investment account from fully depleting during a stock market crash.
Investors have historically used precious metals as tools to bolster their portfolio diversification. 
"Metals are negatively correlated to stocks," Yip explains. "That means that as one asset increases in value, the other typically decreases. The ideal investment account would have a mix of investments, including stocks, bonds, and precious metals."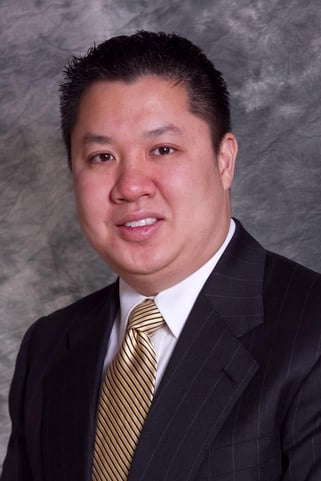 While owning a mix of assets is important for investors developing their diversification strategy, how much of their portfolio they allocate to each asset is another important factor to consider.
Yip advises investors that, while precious metals are indispensable to a well-diversified investment approach, they shouldn't represent the bulk of an individual's entire investment portfolio.
"The ideal allocation, to maximize your returns and minimize your risk," he says, "is having about 20% of your portfolio invested in precious metals such as gold. That really gives you the best of both worlds in terms of consistent returns matched with less overall volatility."
Precious metal ownership can also serve as an inflationary hedge. Gold, in particular, is a metal that is valued in many countries around the world.
That's why it can hold its value, or oftentimes even increase in value, when a particular region is experiencing inflation. The same holds true during a recession. An economic downturn, such as a recession, is unlikely to impact gold's value as it is sought by investors all over the world.  
OneGold Provides Flexibility and Convenience
Prospectors in the 1800s used a variety of tools, including pickaxes, shovels, and sifting pans, to separate gold from soil and sediment. Today, all that is necessary to begin establishing precious metal ownership is the ability to access the internet.
Interested investors can create an account on OneGold's secure site. Accounts are free to create and can be set up in minutes. Once an account is established, investors can choose which precious metal they would like to purchase and where they'd like it to be stored.
Investors have the option of selecting physical assets and having them delivered to their homes in the forms of bars, rounds, coins, and collectibles. But many people may not be comfortable with storing gold or silver in their home or apartment.
"Precious metals are beautiful and I can certainly understand the appeal of being able to admire them in your home," Yip says, "but there can be drawbacks to that. One is storage, where and how the metals are kept. The other is security. It can be risky to keep gold and silver stashed in your house."
That's why many choose to store their fully owned precious metals in a secure vault. OneGold partners with various vaulting companies, including Brinks and Loomis, and all their metals are insured and audited by a top five accounting firm.
For added peace of mind, investors can also choose which country they'd like their precious metals to be stored in. In addition to the United States, OneGold offers vault storage in Canada, the United Kingdom, and Switzerland.
Investors can choose to AutoInvest funds on a recurring basis for increased simplicity. Investments can be redirected and reallocated, from one precious metal to another, at any time.
"I'd encourage anyone interested in precious metal ownership to check us out," Yip says. "Fractional ownership means you can get started with as little as $1. Or, you can use our Bullion Card and accumulate gold that way.  Ultimately, it's all about protecting yourself and your assets. If we can learn anything from the past, it's that gold and silver are very likely to grow in value."