In a Nutshell: Music has become ubiquitous in the investment market thanks to modern streaming services, and it helps investors diversify their portfolios. ANote Music puts that investment strategy in the hands of more individuals by allowing users to purchase fractional shares of music catalogs. Investors can earn a return on royalties while providing artists with the funds they need to advance their careers. The platform is currently focusing its activities toward European investors, but ANote Music is rapidly expanding its service worldwide to create more opportunities in the global music industry.
When investors want to diversify their portfolios, they often think of precious metals, real estate, and even digital currency. Those are common commodities that let investors hedge against stock market volatility, grow their nest eggs, and reduce reliance on credit.
But many savvy investors don't think of music catalogs as a growing source of ROI. Marzio Schena hit on the idea of investing in music while listening to the Sanremo Music Festival with a friend in 2018.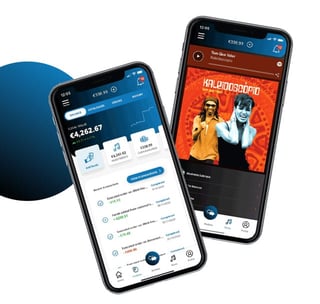 "It's a really important festival in Italy," said Schena, now CEO of ANote Music, a music investment firm. "We were listening to the radio, and we were saying, 'How cool would it be that we can put our money behind an artist as being a fund manager being active with investments?'"
Schena's investigation turned up opportunities for high-net-worth individuals to invest in the music industry, but nothing for small investors like himself and other music fans. He did, however, realize that the music industry shared many similarities with the traditional stock market.
"Music has a long-life value now thanks to streaming," Schena said. "It's a growing market again. And instead of companies that pay out dividends, we saw that, on a quarterly or maximum six-month basis, a royalty payout happens each time music is consumed."
Schena saw an opportunity for fans to invest in music and support the artists they love. That's why he and his co-founders established ANote Music. The platform allows investors to purchase fractional shares in music catalogs. That funding also paves the way for musicians to pursue their art while adding valuable assets to their portfolio to reduce reliance on credit later in life.
Investors Bid on Fractional Shares in Music Catalogues
ANote Music offers passive investments. Users acquire a fractional share in a particular catalog, but they don't purchase active management rights.
The process begins when a musician approaches ANote Music and offers up a catalog. That catalog needs to show a minimum of three years' financial history and at least €10,000 per year in royalties.
"It needs to be a solid catalog," Schena said. "We don't work with completely new artists that haven't a proven track record. We don't want to gamble on potential success and we want to allow investors the opportunity to make a calculated decision"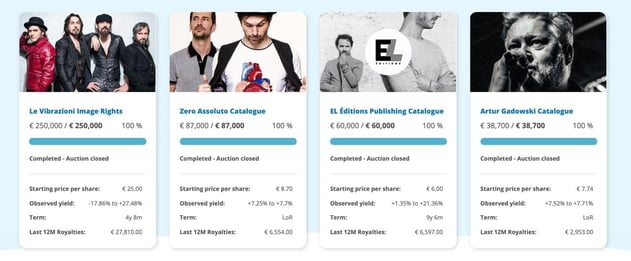 From there, ANote Music's team of experts supports modeling on the valuation of the catalog, as the final valuation gets decided by the original rights holders. Once a value is determined, the catalog goes up for auction. Investors bid on shares of that catalog, and if their bid wins, they receive a fractional share and royalty payments.
Artists can only list a minority share of their catalogs on ANote Music, and they can also choose the time frame. That allows musicians to retain full rights to, and creative control over, their work.
"Yes, they give the financial aspect away for the time being, but all the rest keeps it in their hands. So they can decide for what period they list as well," Schena said. "You can go for a listing limited in time, from five to 10 years for example, or for the lifetime of the rights, which is in most countries in the world 70 years after the death of the last author."
Offering Transparency and Working Capital for Artists
When financial and creative worlds meet, it can cause turmoil. Fans and artists alike often argue that financial obligation to outside parties conflicts with creative work and often harms the final artistic product. A frequent argument is that the output becomes oriented to financial gain rather than creative expression.
"That's something we didn't want to do," Schena said. "We also didn't want to come into a market that has been there for a very long time and disrupt it. We are here to innovate and to help. So we wanted to create a solution that brings value to the music industry, and to investors and music fans."
Watch on
Schena said he sees ANote Music as a bridge between the industry and the financial markets. It allows artists to leverage their popularity and access funds they otherwise wouldn't see for many years. And on the flip side, it enables fans to support their favorite musicians and feel a greater sense of involvement.
In addition, ANote Music's model creates greater transparency in the music industry. Deals involving the transfer of catalog rights traditionally only involved wealthy individuals and occurred behind closed doors. The ANote Music platform brings those deals to fans and small investors instead of reserving them exclusively for major players.
"We want to bring a more transparent and more democratized system to the market," Schena said. "We're in an era where the internet is there, and tools like blockchain are there too. That allows this process to become more transparent and fair."
A Straightforward Process for Adding Music to Portfolios
The first step to investing in music is registering and creating an account on ANote Music. From there, a third-party service with a long history in the financial space conducts a know your customer (KYC) evaluation to avoid illegal activities, including money laundering. Once the platform approves users, that third-party service manages their digital wallets. The accounts link to an ANote Music account, where users can invest the funds.
Investors are able to load money into their wallets from their credit cards or via a wire transfer from their bank account. ANote Music has recently adopted digital currency payment methods, which allow investors to pay using Bitcoin and Ethereum.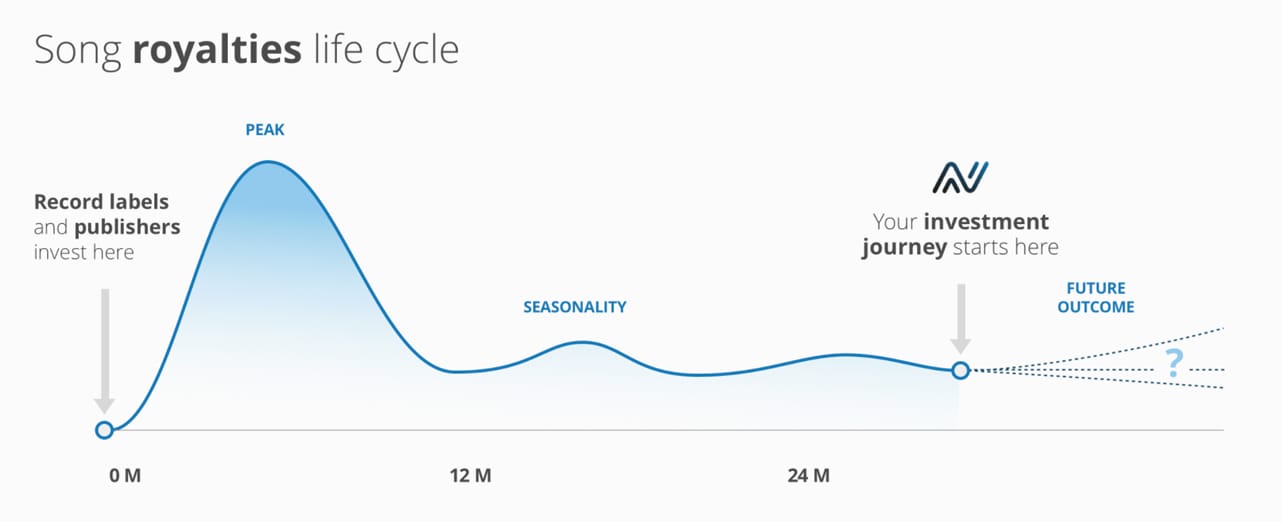 "We're going to extend that, but we're just rolling it out to see how people react and how it works for us," Schena said. "Eventually, we plan on adding peer-to-peer payment methods and other services to make it as easy as possible for people."
Those steps will allow a broader range of people to invest in music and diversify their portfolios beyond traditional assets. For Schena, the COVID-19 pandemic proved that strategy is vital and that music is a smart way to hedge against volatility, inflation, and credit reliance.
"The cool thing about music is that it's not correlated to financial markets," Schena said. "When the pandemic hit, we saw all the markets take a huge dip. At the same time, we saw the music consumption rate jump up. People feel sad. People were home more. What do they do? They turn to music, something that will change their vibe, so you saw an increase in streaming revenue."
ANote Music: Expanding to New Regions and Catalogues
ANote Music plans more changes and upgrades beyond adding digital currency options to credit card payments and wire transfers. Those will be guided by advisors who have recently signed onto its board. Perhaps most notable is Mathew Knowles, father and original manager of international superstar Beyoncé.
ANote Music bases its innovations and upgrades on feedback from investors. First on the list is an improved user interface.
"That will be a huge improvement in terms of how people experience and feel the platform," Schena said.
ANote Music also plans to incorporate new investment catalogs for users. Those new partnerships will help the platform pursue its mission of bringing transparency to the music industry and expanding its reach to new markets.
ANote Music's core market is currently Europe, yet the company is planning to expand into the United States with the support of key partners. Federal regulations over financial services and how those services are promoted are different for many regions.
"Compliance with regulatory frameworks has always been and will always be one of the biggest priorities for us." Schena said. "It is an important aspect of how we can protect our investors' community as we further expand our presence".
Advertiser Disclosure
CardRates.com is a free online resource that offers valuable content and comparison services to users. To keep this resource 100% free, we receive compensation for referrals for many of the offers listed on the site. Along with key review factors, this compensation may impact how and where products appear across CardRates.com (including, for example, the order in which they appear). CardRates.com does not include the entire universe of available offers. Editorial opinions expressed on the site are strictly our own and are not provided, endorsed, or approved by advertisers.