In a Nutshell: In the world of alternative investments, there is a traditionally wide authority gap due to the lucrative nature of some high-end assets, like art, wine, and other collectibles. Alts is an investment newsletter group that is transitioning into offering fund opportunities and is currently shaking the old paradigm. The firm's main focus is on lower-tier assets with higher earning potential, and it is looking to bring smaller investors into a newer, widely fractionalized market.

Alts is an alternative investment management firm offering advice as well as opportunities to join its accredited investor fund initiatives.

Alts' journey began with its CEO, Stefan von Imhof, and CIO Wyatt Cavalier – two Substack newsletter writers focusing on alternative assets. The two were quasi-competitors who also highly respected each other's work. In spite of the fact that von Imhof lives in Australia and Cavalier lives in Spain, the two eventually decided to team up. Alts began from their initial alliance.


The firm is structured to provide free newsletter content as well as a paid subscription called Insider. "We've morphed from a newsletter into sort of a newsletter community," said von Imhof.
And Alts just launched its first investment fund for accredited investors. "The company is about to take on a whole new soul. A whole new personality."
The team itself is highly distributed, with its head of finances in Michigan, analysts in Wall Street, New York, and many other contributors all around the world.

Historically, the valuation of classic alternative assets such as art and wine has existed for a long time, and there is a traditionally large authority gap present in these markets – something that tends to conjure up images of wealthy elitists sipping chardonnay and placing exorbitant bids on fine works of art.

But in recent times, fractionalization has destabilized the old standards and widely expanded on what can be invested and who can do the investing.

Catering to Accredited and Non-accredited Investors

Nowadays, newer and less liquid markets exist today that are not as well-understood as more traditional investment products. Von Imhof said that this investment disparity presents opportunities for new investors to learn and grow within the alt markets.

It's also part of the reason why Alts was created. The goal is to optimize these markets and fill in the authority gaps. And its founders intend for Alts to be a place for investors – both accredited and non-accredited – to learn about emerging and transitioning markets.

While it can be disorientating, one of the main appeals of newer alternative investments is the wide range of options available for those who are interested.

"We're not trying to paywall most of our content. And most of it is free, and we're putting it out there ourselves. And really what we're trying to do is build up an investment community that understands that we're trustworthy," said von Imhof. "We stand by what we want to say. We have a really good track record. And we publish that track record."

Alts' readers can choose between the free content or pay a subscription fee to join the Insiders newsletter, which is free for the first 30 days and is as low as $3.65 per week.

Von Imhof describes Insider as providing a competitive edge for hardcore users who spend considerable time and money on fractional sites and use inferred valuation based on data and comp analysis. It also provides current information on market trends and buy/pass signals.

In one of its latest announcements, Alts has just launched the ALTS 1 Fund, its first accredited investor investment fund. "The first one gives you a diversified exposure to a beautiful blend of modern alts that are completely uncorrelated with the stock market," said von Imhof.

"It's not a fund of strict assets. It's a fund of assets and a fund of funds, kind of all combined into one. It's basically a modern alternative investment hedge fund. Our advantage is that we're going to be buying assets that are completely ignored by any sort of institution or other funds out there."

It is a 10-year fund for accredited investors with a $20,000 minimum, and the firm is looking to build a secondary market within the next year that can allow users to trade shares. But von Imhof said that if investors are located outside the US, they don't need to be accredited to join the fund.

While there are plenty of opportunities on these newer platforms for accredited investors, there's also plenty more for those who are non-accredited. Von Imhof said the non-accredited movement is growing faster and getting bigger. Those opportunities tend to have very low minimums as well.

The Value of Investing Early and Diversifying

For those who are wary of investing in the stock market, alternative investments might be a suitable option when considering its tangible nature and the ability to choose assets that investors are more familiar with. But just as with traditional investments, it doesn't hurt to get in on alternative investments when you are young.

"When I was in high school, I didn't learn about fundamental concepts like compound interest. I didn't learn about markets until well into college," recounts von Imhof. "Nobody ever regrets investing earlier in life…but it's kind of missing from our financial education."

Another type of setback that may limit the options of some potential investors is whether they have debt. But while debt may lend itself to delaying people's financial decisions, von Imhof sees it differently.

"I see it like there's two types of debt. There's unproductive debt, and there's productive debt. Productive debt is totally fine." One of his examples is when he built an accessory dwelling unit by converting a garage into a living quarters. It was expensive and he took on debt, but it was productive debt because the unit paid for itself in three years.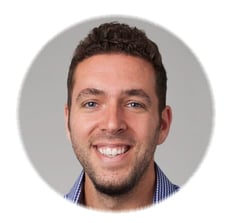 "That's a lot different from credit card debt or something that's unproductive where you're literally getting nothing for it."

But von Imhof admits that investing isn't for everyone. There are some people who are going to get too emotional about their investments.

"For those people, you can still invest. But you may want to trust a fund or fund manager or financial advisor. But for the most part, financial advisors…are kind of going away."

"I think the rise of the retail investor is a really important trend. But with that, you've got to self-educate. So if you're not going to use a financial advisor, you've got to do that education yourself. So that's where companies like us come in," said von Imhof.

"We're learning so that we can be the best fund managers we can be. We're happy to take everyone along with us and teach them what we're learning."
Current Trends in the Alt Markets

New trends are popping up all the time in the alt markets, which adds to the attraction for investors. Von Imhof said one of the alts creating a lot of buzz right now is music rights. Music catalog buyouts can get very expensive if one considers artists like Bruce Springsteen or Sting, who just sold his music rights for $300 million. But Alts has a different kind of strategy.

"No one is touching catalog buyouts on the low end, like nothing below $5 million, let alone below $1 million. For us. That's perfect."

Pretty close to that is vinyl records. "Vinyl is definitely coming back. And it sounds crazy because it's coming from such a low point," said von Imhof.

Some of the other alt markets bucking the trend are wine, which has been very consistent throughout inflation, artwork, and comic books.

As for cryptocurrencies, the CEO said that he was skeptical and didn't buy into the concept in the beginning, but he also admits that he didn't fully understand what crypto was about at the time. "If you don't understand something, you shouldn't shy away from it. You got to learn everything you can about it, and then make a decision," said von Imhof.

Many people have the mindset that they may miss the boat if they don't catch their investment prospects early on, and then they give up entirely. But von Imhof doesn't see it that way. He feels there is a wealth of opportunities in the new age of alternative assets and that it is still growing.

"My Twitter quote right now is 'it's never too late to be early.'"

But he does caution about gamifying the system. "The last biggest trend is…investing as entertainment." He warns that a number of modern investment platforms operate like video games as opposed to serious investing. And although it is not necessarily bad in and of itself, he does feel that turning investing into a form of entertainment makes the education aspect so much more important.

"It's one thing to kind of gamble on your phone and call it investing, but it's another to lose your life savings, which plenty of people in gambling do," said von Imhof. "That's where we come in. Our M.O. is 'we're learning, we're teaching, and we're taking you along for the ride.'"

"And I'm proud of what we're bringing to the world."
Advertiser Disclosure
CardRates.com is a free online resource that offers valuable content and comparison services to users. To keep this resource 100% free, we receive compensation for referrals for many of the offers listed on the site. Along with key review factors, this compensation may impact how and where products appear across CardRates.com (including, for example, the order in which they appear). CardRates.com does not include the entire universe of available offers. Editorial opinions expressed on the site are strictly our own and are not provided, endorsed, or approved by advertisers.