Store Credit Card
Opinions expressed here are ours alone, and are not provided, endorsed, or approved by any issuer. Site may be compensated through the issuer affiliate programs.
As with many major department stores today, Dillard's began with a single small-town store in Arkansas opened by William T. Dillard in 1938. These days, Dillard's has over 275 stores and can be found in hundreds of malls across America. The popular mall anchor offers a wide range of products, including women's, men's, and children's apparel, in addition to household goods like bedding and furniture.
For the dedicated Dillard's shoppers whose wardrobes and living rooms come right from the Dillard's showrooms, the Dillard's Credit Card can offer a way to earn rewards on every new cardigan and cast-iron cooker. But while the Dillard's Credit Card might be worthwhile for the most frequent shoppers, the rewards it offers can be beaten by other rewards cards — ones with fewer limitations and lower interest rates.
Better Cards to Use at Dillard's
Given that the Dillard's Credit Card has a fairly high APR range and lackluster rewards at best, finding a better credit card will likely be a simple affair for all but the worst credit profiles — though, even then, there are some secured credit cards out there offering decent rewards and lower rates.
With at least good credit, nearly any prime credit card on the market can provide a better interest rate, with 0% intro-APR offers common. And even the most basic rewards credit card will offer comparable earnings, with some cards offering nearly twice the rewards as a matter of course.
Cash Back
With a puny 1.3% average rewards return, the Dillard's Credit Card is barely more valuable than the typical rewards credit card's base 1% cash back rate — and many cards are available with unlimited 1.5% to 2% cash back on every purchase, everywhere, including Dillard's. You can even find credit cards with bonus categories that include department store purchases that could net you 3% cash back or more.
at Chase'ssecure website
New Offer! Double Cash Back: Earn 3% cash back on all purchases in your first year up to $20,000 spent. After that earn unlimited 1.5% cash back on all purchases.
0% Intro APR for 15 months from account opening on purchases and balance transfers, then a variable APR of 17.24-25.99%. Balance transfer fee is 3% of the amount transferred, $5 minimum
No minimum to redeem for cash back
Cash Back rewards do not expire as long as your account is open
Free credit score, updated weekly with Credit Journey℠
No annual fee
| | | | | |
| --- | --- | --- | --- | --- |
| 0% Intro APR on Purchases 15 months | 0% Intro APR on Balance Transfers 15 months | | | |
0% APR
Unless you're used to the high rates of subprime credit cards, the Dillard's Credit Card's APR is high enough to warrant a second glance. This is especially true when you consider the vast number of cards on the market offering 0% interest for 12 months or more.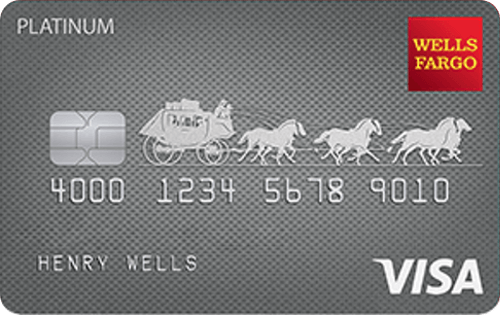 at Wells Fargo'ssecure website
0% Intro APR for 18 months on purchases and balance transfers (fees apply), then a 13.74%-27.24% variable APR; balance transfers made within 120 days qualify for the intro rate and fee
Get up to $600 protection on your cell phone (subject to $25 deductible) against covered damage or theft when you pay your monthly cellular telephone bill with your Wells Fargo Platinum Visa card
Easy access to your FICO® Credit Score with Wells Fargo Online®
Zero Liability protection for promptly reported unauthorized transactions
Convenient tools to help create a budget and manage your spending with My Money Map
$0 Annual Fee
| | | | | |
| --- | --- | --- | --- | --- |
| | 0% for 18 months on qualifying balance transfers | | | |
Travel Rewards
Although cash back rewards are the most straightforward of credit card rewards, travel rewards can often provide even more value when redeemed wisely. With the right travel rewards credit card, you can turn your new wardrobe or living room set into free flights and hotel stays — because nothing makes coming home sweeter than getting away every once in a while.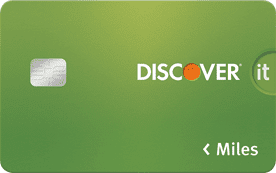 at Discover Card'ssecure website
INTRO OFFER: Discover will match ALL the Miles you've earned at the end of your first year, automatically. For example, if you earn 35,000 Miles, you get 70,000 Miles. That's $700 towards travel!
Earn unlimited 1.5x Miles for every dollar spent on all purchases all with no annual fee.
No Blackout Dates - fly any airline, stay at any hotel.
Redeem your Miles as a statement credit towards travel purchases.
Freeze your account in seconds with an on/off switch either on the mobile app or website to prevent new purchases, cash advances, and balance transfers.
Get your free Credit Scorecard with your FICO® Credit Score, number of recent inquiries and more.
In today's credit card market, the options for earning rewards and finding killer interest rate deals are so abundant that it's a shock when a card offers such paltry perks as those provided by the Dillard's Credit Card. For most shoppers, it's a better idea to choose an all-purpose rewards card than waste wallet space on a card that not only has weak rewards but is also limited to being used only on Dillard's purchases.
What Others Say About the Dillard's Credit Card
Based on consumer reviews, it seems the customer service for the Dillard's Credit Card is pretty hit or miss, with many consumers complaining about rude or unhelpful customer service representatives and managers. And while many reviewers are in favor of the sales and discounts available, some reviewers reporting being unhappy about the devaluation of the card's rewards over the years.

A review from ConsumerAffairs.com says:
"
I have had a credit card with Dillard's for a very long time. I spend thousands every year. I have never been late on a payment, EVER! They sent me a late charge in January of 2015. I have a confirmation number from THEM that it was paid EARLY! I thought it was all cleared up when they REVERSED THE LATE CHARGE. But No! Hours and Hours on the phone with them. They have sent me to Equifax and TransUnion! I am trying to buy another home and this cost me points! This has been weeks! I disputed it with the credit bureaus but Dillard's says it may take them another 30 days to take care of this! There is no one to take care of this? It would take them seconds to make it go away! Another hour on the phone today! I cannot believe this! — ConsumerAffairs.com
"

A review from WalletHub.com says:
"
One of the first credit cards I ever got was a Dillard's credit card. I was excited because I had just gotten an office job and needed to buy an entire wardrobe because I'd never had a job like that before. I was able to go in and get everything I needed. Then I got my first bill and realized, that I probably should have waited and bought a few things at a time because my new job would take a while to pay off what I'd already spent. Their interest rate was pretty high and I felt like I was always trying to dig myself out of a hole. I did have to call their customer service a couple of times and they were friendly and took care of my issue quickly. — WalletHub.com
"

A review from MyThreeCents.com says:
"
I have had my Dillard's card now for 2 months. About a month ago I called to ask if I had any type of payment due on my account (I never received a statement and still to this day never have). At that time the lady I spoke with told me that there had been a statement mailed to me and that my payment was 2 days late. After explaining to her that I never received anything in the mail she walked me through setting up an online account so I would have the information at all times. I made the payment and she told me that she was noting my account so that if my next statement had a late fee from this I could call back and have it taken care of. Well, sure enough, my next statement had more than one fee charged to it and put me over my credit limit so now I had over-the-limit fees also. I called today to discuss the charges and the supervisor I spoke with was very rude and said that she would not remove any charges and there was no evidence that what I was saying was true. — MyThreeCents.com
"
Is the Dillard's Card Right for You?
Since the Dillard's Credit Card offers two different redemption options, it's possible that shoppers who frequently make large Dillard's purchases can get significant value out of the card's rewards. Unless you're going to spend hundreds at a time, however, the rewards will likely leave a lot to be desired.
Overall, most rewards cards on the market will provide nearly the same returns as the Dillard's Credit Card, and they'll do it without limiting your purchases to a single retailer. Unless your sole purpose of obtaining a Dillard's Credit Card is to build credit (in which case, never, never, never carry a balance!) then you'll likely be better off using another card for your purchases — including your Dillard's purchases.