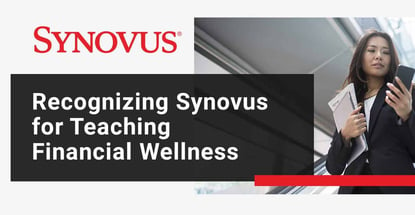 Our experts and industry insiders blog the latest news, studies and current events from inside the credit card industry. Our articles follow strict editorial guidelines.
In a Nutshell: Synovus banking services maintain the community banking approach the company adopted at its humble beginnings. The bank has branches in five states across the southeastern U.S. Employees provide input on the best methods to reach out to the community to offer better service and provide financial learning opportunities. Synovus' new partnership with Junior Achievement will bring financial literacy to hundreds of organizations focused on youth. For its commitment to adapting to its communities as well as providing critical financial wellness lessons to youth, Synovus has earned our Editor's Choice™ Award.
Synovus' unique start is rooted in a belief that you should always help your neighbor. Back in 1888, a textile mill worker in Georgia had her savings spill from the hem of her dress after it was caught in a factory machine.
An executive with the mill asked why she had all of her savings in the hem of her dress. The woman's response prompted the executive to create a solution.
"She explained it was the safest place to keep it," Alison W. Dowe, Synovus Executive Vice President and Chief Communications and Corporate Responsibility Officer said. "He offered her and any other employee the opportunity to keep their money in the mill's safe. That is the beginning of the bank that is now Synovus."

Synovus has maintained that community mindset with several generations of customers in its 134-year history. The bank has expanded to serve people in Georgia, Florida, Alabama, Tennessee, and South Carolina.
The bank features branches not only in large markets, but also in the small and medium markets. Those branches allow the bank to create a feeling of community for the people it serves.
Synovus' outreach and volunteer program falls under its Here Matters initiative, which funnels financial investments to community members and neighborhoods where the bank has a presence.
"We're very embedded in our markets," Dowe said. "We have a local leadership in our markets. We are very rooted in the places where we live and work. Here Matters is the umbrella for all things community."
Key Partnership Brings Financial Lessons to Students
It turns out that our parents may not always know best. Studies show that financial advice, whether it's good or bad, can pass through generations – potentially causing a cycle of bad money management.
Synovus is tackling this issue with its revamped approach to financial education. The Raise the Banner program is Synovus' project to uplift communities through financial literacy.
Through its Raise the Banner program, which applies the Federal Deposit Insurance Corporation's (FDIC) Money Smart curriculum, Synovus partners with schools and other organizations to teach core financial lessons to children and adults.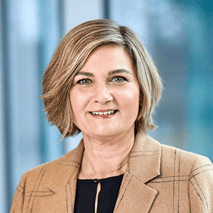 When the pandemic hit, Synovus quickly maneuvered its financial education program to an online model. The move allowed the bank to provide lessons without having to physically be in person to teach them.
"We delivered about 2,500 hours of service and reached 224 unique organizations," Dowe said. "So I'm really proud and grateful to our team for continuing to push through the challenges."
Through its new partnership with Junior Achievement, Synovus team members will teach students essential life skills, including financial education, career readiness, and entrepreneurship in all five states the bank covers. Synovus said it is looking forward to getting back into the classrooms to resume in-person lessons with all of its financial education programs.
"We're focused on serving many segments of the communities we serve, including students," Dowe said. "We're excited about reentering classrooms and other spaces where we can connect with people who can benefit from better understanding money management."
Adapting Teachings to Each Community Synovus Serves
Synovus ensures team members across its markets have access to financial education tools as they reach out in communities.
The bank encourages all of its team members to go out and educate the market they're in on good financial habits.
Synovus created its volunteer approach to financial education with input from its team members across all its operations. Team members told Synovus where they think they need to make the most impact in their communities, and the bank designed the program based on the information they provided.
Synovus also makes financial investments into the communities it serves, and market-based leadership direct investments where there are needs in their communities. With its financial investments, team members can teach the community not just in schools to students but also to other areas to expand its outreach.
"We are very consistent and very local in the way we approach community investments," Dowe said. "We want to get our resources – both dollars and our people – into place where we can truly make a difference."
Emphasizing the Importance of Financial Literacy
Synovus' programs help people across the financial spectrum. The bank said it wants to help people who have the resources but don't know how to manage their finances, and those who don't have resources but want to get to that point.
Many Americans still do not know the basics of banking, and it's causing issues for families across the country. More than half of Americans don't understand how to use savings and checking accounts, 61% live paycheck to paycheck, and 17% of adults cannot pay their bills.
"These are real issues that real people are facing," Dowe said. "We feel a calling to go out and share our expertise in those skill sets with people who desperately need them to get to a better place in life."
The programs do not measure success by how many people they reach, but by how many people they impact. Team members listen to stories and testimonials from those who took part in the program to make sure they are using their resources to the fullest potential.
"This is not a box checking exercise," Dowe said. "For us, this is something that we feel very invested in and called to. The thing that energizes our team the most is the ability to go out and do something that they feel like is changing people's lives."