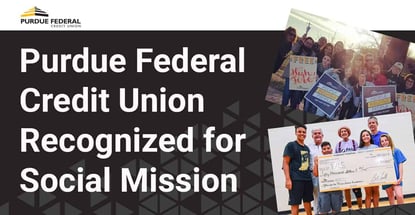 Our experts and industry insiders blog the latest news, studies and current events from inside the credit card industry. Our articles follow strict editorial guidelines.
In a Nutshell:  Purdue Federal Credit Union is committed to bettering the financial health of its members and communities. Its credit card program offers innovative rewards and in-house member service from the Purdue Federal team. As the official financial wellness provider for Purdue fans, Purdue Federal provides financial counseling and planning services to Purdue students. It also offers products designed to suit students and members new to borrowing and building credit. CardRates is recognizing Purdue Federal Credit Union with our Editor's Choice™ Award for its dedication to improving the financial wellness of the communities it serves.
In the early days of the internet, I recall receiving an email that surprised me on two fronts: 1) I hadn't previously been aware that I had a relative who was a prince in a foreign country, and 2) my newly discovered royal relation was not only aware of me (and had my email address), but he'd offered to send me a large amount of money.
To unlock the prince's generosity, I only had to send him $500. Simply transmitting that amount to him would remove the vaguely explained roadblocks preventing him from achieving his desired goal — making me wealthy. 
Not long after receiving this email, similarly themed messages periodically arrived in my inbox. I soon realized that the emails were fraudulent. Since that time, online fraud has increased exponentially. The news regularly contains disheartening tales of well-intentioned individuals being taken advantage of by criminals. Organizations providing services that financially help others rarely receive the same amount of press coverage.
Purdue Federal Credit Union is a community-focused and education-based financial institution with a strategic initiative to promote financial health in its communities. It's a $1.9 billion organization offering deposit and loan products to nearly 100,000 members. Many of its members are Purdue University students, faculty, staff and alumni. Once someone is a Purdue Federal member, they can remain a member for life.

"About 60% of our members live in Indiana, but we have members located throughout the world," explained Evelyn Royer, Purdue Federal's Senior Vice President of Operations. "In addition to Purdue University and other educational institutions, we also open membership to local hospitals and businesses. Any kind of business can apply for membership, so there's no reason that anyone in our community won't be able to qualify for membership with Purdue Federal."
Credit Card Programs Designed to Inspire and Reward
Acquiring a credit card and learning how to use it responsibly can be essential to healthy money management. Purdue Federal offers its members attractive credit card options accompanied by personalized card management services. The Purdue Federal team manages its credit card program.
"One of the things that we pride ourselves on is our in-house credit card program," Royer said. "We issue the cards ourselves — meaning we make the plastics and distribute the cards. We provide comprehensive customer service as well, so members are always talking to us when it comes to their card relationship."
Royer said the credit union offers two general-purpose cards that offer rewards to cardholders.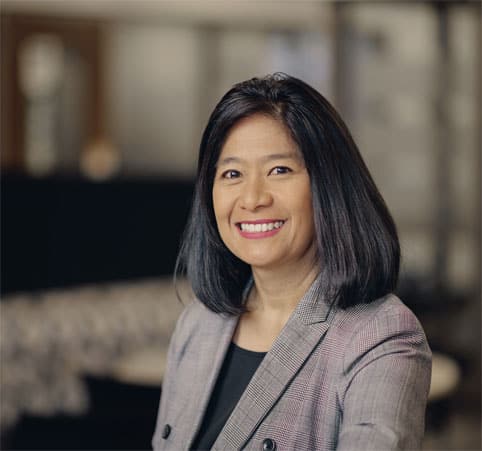 Purdue Federal's Traditional Rewards Card targets new borrowers or those looking to reestablish their credit. Royer said the card features introductory rates of 1.9% for purchases, balance transfers, and cash advances for up to one year. Cardholders earn one point for each dollar spent using the card.
Purdue Federal's Signature Rewards Card is geared toward more established borrowers with a good credit history, Royer said. It provides a 0% introductory rate for purchases, balance transfers, and cash advances for up to one year. Royer said the card also offers members upgraded benefits, including no foreign transaction fees. Cardholders can also earn points with the Signature card, which boosts the rewards to 1.25 points per dollar spent.
Purdue Federal's My Member Perks program allows cardholders to earn additional bonuses based on their overall engagement with the credit union. For example, Royer said the highest-status members can earn up to two points per dollar spent with the Signature card through the My Member Perks program.
"We created our own cash rewards program," Royer said. "It allows cardholders to redeem rewards in $25 increments and is fully integrated within our digital banking system."
Products That Promote Financially Healthy Habits
Purdue Federal designs its products to fit the various needs and financial backgrounds of its members. Royer said its Traditional credit card is perfect for borrowers learning how to use and manage credit for the first time.
"We call it our 'credit-builder credit card,'" she explained. "It can also be a share-secured credit card. Credit lines can be secured by a Purdue Federal deposit account of $500 or more. And first-time borrowers can have a limit of up to $1,500. So when new students come into our community, we'll give them a $1,500 limit."
Purdue Federal offers another incentive for Purdue students and supporters — an exclusive relationship with Purdue University permits the credit union to provide card designs licensed by the university. Cardholders can display their Purdue pride each time they use their credit card.

Purdue Federal offers special loan programs for members purchasing their first home or car. Royer said first-time vehicle loan borrowers can contribute up to 10% of the value of their monthly vehicle loan payment to an add-on certificate that pays the same rate as the member's vehicle loan. Add-on certificates function like traditional CDs, with the provision that they allow the certificate holder to add funds to the balance before the certificate's maturity date.
"Imagine you have a 60-month car loan," Royer said. "If you're paying $600 a month, you can increase your payments to $660 per month, and $60 can go into your add-on certificate. By the end of five years, you've got a nice nest egg built that you can use to pay for repairs to your vehicle or even toward a down payment on a new vehicle."
Purdue Federal Keeps Its Focus on the Community
Royer said part of Purdue Federal's mission is to be available to all its members, including the underserved and youth. Its exclusive partnership with Purdue University allows it to be the financial wellness partner for Purdue students. This positions Purdue Federal to grow with its members and be their financial partner for life, Royer said.
The credit union has a financial wellness department consisting of a community outreach director and two full-time credit counselors. The department conducts classes and seminars for youth groups and organizations on topics including budgeting, credit-building, digital security, and fraud prevention. 
"Fulfilling our social mission is one of the credit union's strategic initiatives," Royer said. "And that includes promoting community financial health. Our community outreach director provides education to both members and non-members. Our counselors are available to meet with individuals one-on-one to provide advice and financial planning assistance."
Purdue Federal's financial empowerment program contains many financial literacy resources, including blogs, access to interactive coaches, and free financial education videos.
Its fraud department helps victims of scams, but its focus is on assisting members to identify and prevent fraud. Royer said fraud is so prevalent that ongoing education of members is the best method to avoid and minimize financial losses.
Purdue Federal now offers members access to their FICO® scores through its digital banking system. Royer said the scores are updated quarterly and help members track their financial standing and potentially alert them to credit issues.
"We're always scanning the marketplace and listening to members to understand the financial products and services they want," Royer said. "Even though we're a small credit union, we benchmark ourselves against the big banks. Members should feel confident that our products and services are competitive. If you've got a Purdue Federal credit card in your wallet, it performs just as well as any big bank's credit card."