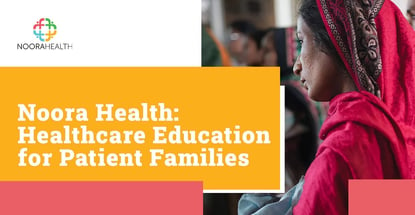 In a Nutshell: Noora Health helps reduce the burden on India's medical system by delivering education to patients, their families, and other caregivers. Many Indian people live in rural areas and villages that lack comprehensive medical facilities, and they must travel long distances to find adequate hospitals. So, while they're at those facilities, Noora-trained nurses deliver focused information about relevant health conditions. This ensures that patients and their caregivers can manage their well-being after they return home. The organization relies on donations, including those from philanthropist card rewards enthusiasts, to provide its services for free.
Imagine living in a village far from a modern hospital — and without access to specialist doctors, nurses, or other caregivers. You may not even have access to information that would help you understand and manage illness.
That is the situation for many people throughout India. The country's modern healthcare facilities are located primarily in urban and metropolitan areas, limiting access to those living in rural villages.
That can make managing illness a challenging task.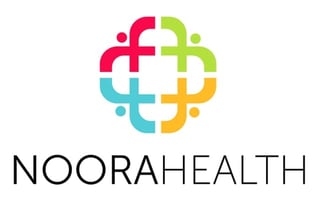 Back in 2014, a group of graduate students from the Stanford school of design decided to change that dynamic through Noora Health, an organization that helps provide patients with resources and information. And they accomplished that goal by connecting with one of the most common resources patients in India have: family.
"You have families that are traveling from far away to come to these hospitals. A lot of times, you'll see one patient, but you'll see three, four, or five family members come with them," said Devika Sandill, Communications and Marketing Manager at Noora Health. "Sometimes, they take up residence in the hospital hallways. You even see them drying clothes in the corridors or just outside the hospital."
Noora Health leverages that proximity to family members for educational purposes. Family accompanying patients for hospital visits provide healthcare workers with the opportunity to educate a close-knit support group. Families can help tend to specific patient needs when they return to homes that may be far away from sophisticated medical care and professionals.
The organization relies on donations from individuals and corporations to provide those services for free. Credit card rewards enthusiasts who want to make an impact can also cash in their points and miles and send them to the nonprofit.
"I think one of the biggest advantages is that we leverage existing health infrastructure," Sandill said. "We're not bound by waiting for hospitals to be built. We're not waiting for systems to be put in place. We collaborate. We essentially partner with state governments in India. And then the program is delivered in these hospitals."
Education Reduces Readmission and Complication Rates
Sandill said that the Indian medical system is overburdened — and even more so amid the COVID-19 pandemic. Many patients and their families don't get a lot of time with doctors. As a result, they may not fully understand the scope of an illness, and low literacy levels can prevent them from seeking information independently.
"In a lot of cases, this causes a lot of preventable deaths and preventable complications," Sandill said. "For a cardiac patient, something as simple as following the right diet is very critical. But that's not something a lot of the patients or caregivers are made aware of."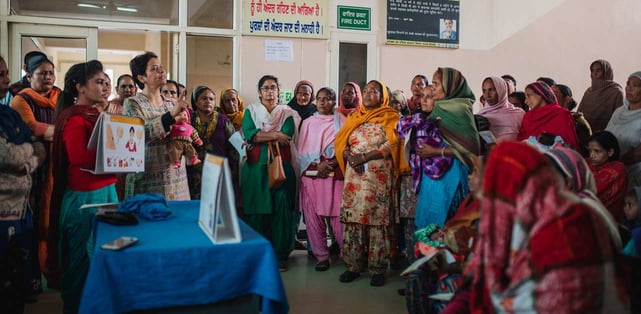 Noora Health focuses on improving those long-term health outcomes by educating and training patients and family members. The educational information isn't a diagnosis nor does it intend to treat a person's illness. Instead, it focuses on teaching patients steps they can take to make lasting behavioral changes that will benefit their health.
Educational materials cover a range of medical topics, from chronic disease to childbirth and infant care. Noora Health can reduce hospital readmission rates, prevent complications, and improve the overall quality of life by providing patients and families with the necessary knowledge while they are in the medical facilities.
"The idea is to leverage that time caregivers and patients' families are in these hospitals," Sandill said. "Rather than them just waiting around or looking lost and anxious, use that time to train them and teach them. Essentially, convert your hospital hallway into a classroom."
Digital Connection Bridges the Care Gap in Rural Areas
Healthcare isn't completely absent in non-urban India. Health and wellness centers operate at the village and district level. Community health workers — called accredited social health activists or ASHAs — also attend to medical needs.
"They end up being the primary point of contact for healthcare for a lot of rural populations," Sandill said. "But in a lot of cases, particularly if you're delivering a baby or have a cardiac issue and need surgery, you see families being referred to slightly larger hospitals or specialty hospitals."
Noora Health focuses its resources in those large and specialty hospitals. While patients and families are in the hospitals, nurses deliver information that will help them manage medical conditions when they return home.
Watch on
That can help them avoid complications and another long trip to the hospital. And Noora Health continues to support patients and families in their homes.
"Families are encouraged to opt into our post-discharge WhatsApp service," Sandill said. "WhatsApp coverage in India is huge. I think we're one of the largest markets for WhatsApp. So practically every second or third person here now has access to it on their phones."
Noora Health sends health behavior reminder messages through WhatsApp after discharge. Patients and families also receive training videos they can watch and reference as needed. They can also send questions and receive personalized information and advice from registered nurses without returning to the hospital. Donations, including those from card rewards, help ensure professionals can provide that advice when necessary.
"Either we give them a solution, or we tell them they should visit the doctor or go to their nearest hospital," Sandill said.
Hands-on and Visual Training Resources For All
Trained nurses educate family members inside the hospital. Noora Health programs also receive support from hospital administrators. The program enables nurses to deliver information to large groups instead of cramming knowledge into a few minutes with a small group.
"A nurse would typically have only a couple of minutes to spend with each patient or family and constantly need to repeat the same thing," Sandill said. "Now, nurses can get a class of about 40 to 50 patients and families together and spend 30 to 40 minutes ensuring they understand the information, versus condensing the information into a couple of minutes."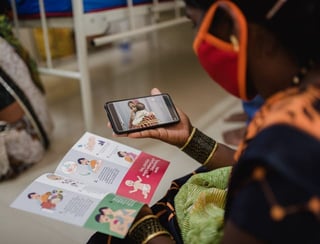 Nurses often present programs in specific wards, such as a maternity ward. In that case, the education will focus on postnatal care, and the nurse will speak to mothers and additional family members.
Nurses can also use additional materials, including flip charts, so literacy levels don't become a barrier. On the back of the charts are reference lists to ensure they cover all of the necessary information.
Noora Health programs also use educational videos with patients and caregivers. In some cases, part of the training is dedicated to hands-on practice, so nurses ensure people understand the concepts and can perform techniques effectively. Patients and their families also receive reference materials to take home.
The cost of the educational materials is covered by funding that includes card rewards donations and contributions from its network of individual and corporate partners.
Noora Health: More Than 1 Million Caregivers Provide Personal Support Nationwide
Noora Health measures its program's impact both qualitatively and quantitatively. It tracks the number of hospitals in which it operates, the number of nurses it trains, and how many caregivers those nurses educate.
"We surpassed 1 million caregivers educated, which, for us, was a really big milestone," Sandill said. "We do a lot of research studies to assess our programs and see how they can be made better. What impact are we having on maternal and child health outcomes, for example?"
Noora Health also collects stories and testimonials from patients and caregivers. Those provide more insight into the quality of the training and the care it enables.
In 2020 and 2021, COVID-19 became a huge focus for Noora Health's efforts. Hospitals ran out of beds and oxygen, and people who had contracted the virus were often stuck at home not knowing how to take care of themselves.
The situation reinforced the importance of providing healthcare information to families and the public, so they could control aspects of their own well-being. Donations from individuals, corporations, and even credit card rewards enthusiasts help further that mission.
"It's not just about giving them the information, but it's also about making them feel like they can do this," Sandill said. "We understood that COVID-19 is a new infection, so people don't know how to deal with it. We created accurate but engaging content and translated it into 12 languages. We partnered with more than 100 other organizations that had powerful grassroots networks and set about disseminating that training and content so people understood COVID-19 and knew what to do."
Advertiser Disclosure
CardRates.com is a free online resource that offers valuable content and comparison services to users. To keep this resource 100% free, we receive compensation for referrals for many of the offers listed on the site. Along with key review factors, this compensation may impact how and where products appear across CardRates.com (including, for example, the order in which they appear). CardRates.com does not include the entire universe of available offers. Editorial opinions expressed on the site are strictly our own and are not provided, endorsed, or approved by advertisers.