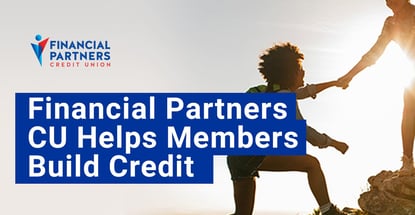 In a Nutshell: For more than 85 years, Financial Partners Credit Union has helped its members build strong financial foundations to ensure they have better financial futures. The institution accomplishes that through its product line, which includes secured cards and credit builder loans that empower members to establish or improve their financial profiles. That allows them to qualify for other products with better terms and rates. Financial Partners also provides financial education resources to children and adults, to empower them with the skills they need to improve their financial standing and that of their communities.
Aerospace companies offered vastly different working environments in 1937 than they do today. Back then, machinists who worked at North America Aviation/Rockwell International factories in Southern California had to buy their own tools to use on the job. So these workers formed a credit union that helped new employees finance the purchase of those tools and offset that financial barrier to employment.
The North American Aviation Employees Credit Union was a prime example of the credit union ethos of people helping people — but its mission didn't stop there. While the credit union continues to focus on the aerospace industry, it has expanded its member base and changed its name to Financial Partners Credit Union to reflect that growth.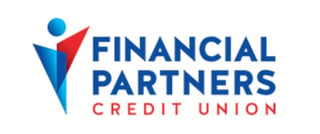 "Over the last decade, we expanded into the community and added a second primary field of membership, which was healthcare," said Joseph Brancucci, Chief Lending Officer at Financial Partners Credit Union. "Now, we serve a number of hospitals and other healthcare businesses, and the communities as a whole. In general anyone who lives, works or attends school in California can join."
What began with a few members contributing a few dollars is now a credit union that serves over 85,000 members and manages around $2 billion in assets. Financial Partners Credit Union provides products that incentivize its members to improve their credit scores.
It also offers financial education resources to ensure the communities it serves have access to the knowledge they need to maintain high credit scores, manage money, and enjoy a lifetime of financial stability.
Secured Cards Put Members on Track for Better Rates and Rewards
Financial Partners Credit Union offers a secured card for members who have had problems with credit in the past and don't qualify for a standard card. Cardholders make a security deposit with the credit union, and they have a spending limit on their line of credit that's equal to the amount deposited. The card provides valuable access to credit and mitigates risk for the consumer and the institution.
As cardholders use their secured cards and pay off the balance, they improve their credit score. This product's ultimate purpose is to help people build enough credit to qualify for traditional, unsecured cards.
And Financial Partners rewards cardholders for their good performance and improved credit scores. Once per year, the credit union will lower the rate on their cards, and possibly increase their credit limit, if they have a good payment history.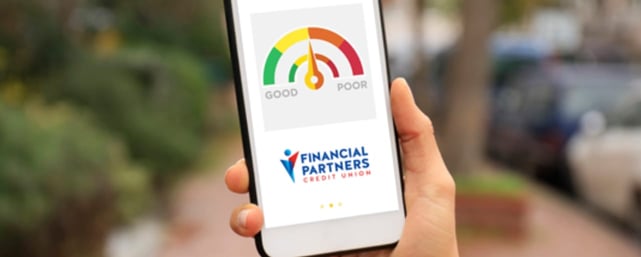 "It's not a one and done with our products," Brancucci said. "We'll help them take it as far as we can."
Financial Partners also prides itself on a simplified, straightforward credit card program. In most cases, members either want a better rate or access to a rewards program. It offers a no-frills card that provides a straightforward value proposition. And Financial Partners worked in 2021 to improve and economize its card reward structure.
"Ours is very competitive in the credit union world," Brancucci said.
Needs Analysis and Loans Help Members Build Credit
The secured card is an essential tool for improving credit, but it's only one part of Financial Partners' credit-building program. New credit union members receive a needs analysis of their current situation with an outlook on their future goals. Based on that information, the institution can provide products to help them achieve those goals.
"If they don't have any traditional credit score, we have alternative credit score products," Brancucci said. "If they have a thin file, we have a thin file product."
One of those products is the credit builder loan, which is designed for people with low scores or no credit history. There is no minimum score requirement for these loans, but they do expect the applicant to have the resources needed to make monthly payments on a loan.

The credit union deposits the loan money in an account while the borrower makes payments. Once borrowers pay off the loan, they can access the funds, and their credit score has improved thanks to their regular on time payments on the loan.
Borrowers who improve their credit scores through a credit builder loan can qualify for traditional products, including credit cards and loans at better rates. The product also helps build savings, which may reduce their future reliance on credit. That can also help members avoid paying interest on card balances or relying on personal loans to meet unexpected expenses.
Financial Education Lays the Foundation for a Strong Financial Future
Graduating to better cards and loans with higher limits and lower rates is usually a step in the right financial direction. But it can be disastrous if consumers don't know how to manage their credit and funds. They may risk ending up back where they started — with a low credit score that prevents them from qualifying for beneficial products.
Financial Partners Credit Union helps guard against those pitfalls by providing financial education to members and communities. It starts that education early, with public school students, to help them develop positive financial habits.
Watch on
"We support STEM education, Junior Achievement, and sponsor financial education in local high schools and provide free educational modules on our website through EVERFI. We have all kinds of programs," Brancucci said. "We think the best way to create a financially responsible adult is to start teaching them at a young age and not have them reflect what their parents do."
But Financial Partners Credit Union also wants to help parents set good examples for their children by becoming more proficient with their finances. The institution teaches consumers how to make smarter choices with money, credit, borrowing, and a wide range of financial activities through its educational resources.
"We help them look at the situation, so they don't get into a bad habit of cashing their paycheck two weeks before it comes in because they're always in debt," Brancucci said. "When they do that, they're giving away 10% or 12% of their paycheck to the check cashing company."
Financial Partners Credit Union: Building Relationships to Serve Members
Financial Partners Credit Union is developing a member rewards program that it plans to introduce in 2022. The program is modeled after Financial Partners' credit card rewards plans, but it extends to other products and activities.
"We'll have rewards for taking out an auto loan or a mortgage," Brancucci said. "We don't want just a single-product member. We want a member that has a relationship that benefits them for using other products."
This rewards program is based on transactions, not on dollar amounts. The goal isn't to reward those who hold a large amount of funds with the credit union. It aims to incentivize interaction, which leads to a stronger relationship between Financial Partners Credit Union and its members.
"I believe credit union relationships are more important than individual products," Brancucci said. "That's what makes a credit union different, and I think a lot of credit unions have gotten away from that. They may have many members, but the product-per-member count is very low. So they still want a product, that's nice, but do they make a difference in those folks' lives?"
Advertiser Disclosure
CardRates.com is a free online resource that offers valuable content and comparison services to users. To keep this resource 100% free, we receive compensation for referrals for many of the offers listed on the site. Along with key review factors, this compensation may impact how and where products appear across CardRates.com (including, for example, the order in which they appear). CardRates.com does not include the entire universe of available offers. Editorial opinions expressed on the site are strictly our own and are not provided, endorsed, or approved by advertisers.