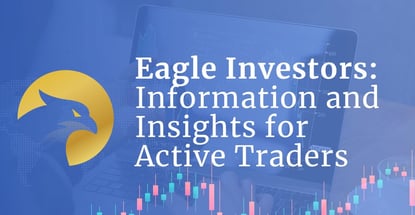 Our experts and industry insiders blog the latest news, studies and current events from inside the credit card industry. Our articles follow strict editorial guidelines.
In a Nutshell: Eagle Investors serves a community of more than 250,000 active traders on the popular Discord messaging and digital distribution platform. Members receive market analysis and insights aimed at investors of all experience levels. Eagle Investors is a federally registered investment advisory firm, meaning it puts member interests first. It accomplishes that through professionally curated daily recommendations, community features, and educational content.
Financial technology platforms continue to broaden access to stocks and options trading. Today, almost anyone can pick up a phone and buy and sell financial assets with very little upfront investment in money or time.
Learning how to invest wisely is another matter. Successful active traders understand the market, of course. They also understand how to incorporate that into a wealth-building strategy that meshes with their risk-reward tolerance.
That's the most effective way to use investing to meet financial goals, and it's similar to any process of self-discovery or skills acquisition. The tools may have evolved, but the fundamentals are the same.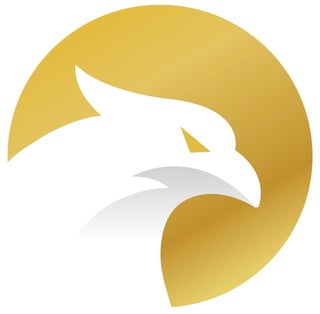 Digital tools have also made community-building around investing a lot easier. Now, many investors exchange ideas and learn tips and tricks in communities on the popular Discord messaging and distribution platform.
Eagle Investors stands out in that crowded space. It is a diverse and growing community of more than 250,000 members who gather in Eagle's Discord chat space. Active traders at all experience levels receive daily trade recommendations and market analysis from Eagle's investment team. They can also participate in educational sessions and gain access to information and insights.
Eagle's commitment to quality and professionalism enables it to rise above the crowd on Discord. It attracts people new to trading and committed investors looking to up their game mainly through word-of-mouth.
Co-Founder and COO Vishu Namburi said Eagle offers the right mix of content and synergy for everyone on Discord.
"We consider ourselves one of the most professional investing Discords in the space," Namburi said. "Whether you've never traded stocks or been active for decades, we foster a community for everyone."
Subscription Tiers Match Investor Needs
Active traders buy and sell securities to capitalize on daily price fluctuations. That's far different from investing in a retirement account, where participation is passive and managed.
But active investors need access to the latest market information and the right tools and education to reach their goals. Eagle's professional traders have the right mix of experience and versatility to appeal to its diverse membership.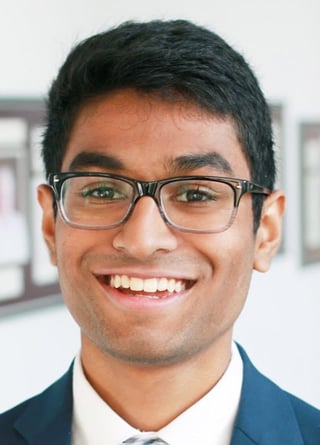 "Our people have the talent to highlight quality trades and facilitate impactful conversations," Namburi said.
Those interested in familiarizing themselves with what Eagle offers on Discord can sign up for a free 14-day trial. Beyond that, pricing tiers correspond to many investor needs.
The Silver tier offers trading chat, professional support, strategy and education, and stock and options alerts. The tier's primary targets are analytics-oriented swing traders searching for medium-term opportunities.
Its Diamond option adds daily live trading streams, a certified options flow, and algorithm alerts.
"You're able to follow the smart money," Namburi said. "We also offer tools to see historical data, find specific metrics, and chart technicals."
Eagle's best value tier, Infinity, is geared toward traders seeking personalized advice and the most in-depth education tools.
The Infinity tier incorporates an options flow dashboard and TradingView Algo product to analyze trade setups. It includes educational streams and courses, market newsletters and equity research reports, and personalized fiduciary investment advice.
"Longer-term investors and those looking to actively manage their 401(k) portfolios are a fit," Namburi said. "We're creating additional content and a learning management system on that side."
Trusted Educational Content Delivered by a Fiduciary
Eagle's fiduciary status is a differentiator and a flagship feature for new investors. It is a federally registered investment advisory firm under the rules and obligations of the US Securities and Exchange Commission. That means Eagle is required to act in the best interests of its members.
"That doesn't come lightly," Namburi said. "We're one of the few trading communities to have received the designation."
The Infinity Tier's educational streams available on Discord reflect that commitment. They offer lessons on treating trading as a business and reinforce values of accountability and consistency.
"Understand your investment thesis, your risk vs. reward tolerance, or the specific metrics you hold yourself accountable to," Namburi said. "Account for all your trades, and keep a journal to reflect on your actions."
Free content in the Eagle Academy underpins Infinity fundamentals. Those seeking a ground-up initiation benefit from lectures that start with introductions to the stock market, investing and trading products, and trading platforms.
Watch on
Lessons on portfolio management, market and technical analysis, and day and options trading complete the rundown.
Eagle Research is a collection of the output from its research department. Its company profiles, macroeconomic reports, and assessments of the impact of global events on investment markets provide insights and evidence of the team's ability.
Those also come with the authority of Eagle's fiduciary status behind them. Not only is Eagle obligated to provide impartial analysis, but it also produces original content that reflects the values it seeks to teach to members.
"I've seen examples of companies paying for content just to be on Discord," Namburi said. "They're not quality products overall, and they're not necessarily imparting the best advice."
Eagle Investors: A Community Built on Core Principles
Discord is a space that started as a communication platform for gamers. It gained favor among many groups and claims hundreds of millions of users, but it hasn't always been an ideal platform for investors.
"There's a bit of a learning curve because you see all these channels and notifications, and it takes some time to get used to," Namburi said.
So Eagle plans to roll out a dedicated, web-based platform in 2022. It will provide a unified, user-friendly home for all its content and attract users beyond its core age demographic, which currently trends younger.
What won't change is Eagle's commitment as a fiduciary to values of steadfastness through inevitable ups and downs. Users who flocked to Eagle during the GameStop short squeeze event of early 2021 learned those principles firsthand.
In the GameStop event, traders motivated by online speculation and armed with an easy-to-use mobile trading app prompted a spectacular but unfounded uptick in the game retailer's stock price. When the bubble broke, many suffered significant losses.
When traders excited by the GameStop phenomenon entered the Eagle Discord, the team emphasized fundamentals — diversification within portfolios, stop-loss orders, and creating plans with explicit goals and risk/reward tolerances.
It's easy for success to entice investors to take additional risks. But Eagle counsels sticking with the original plan, especially when the goal is to maximize that retirement nest egg far in the future. Even for active traders, it's better to trade systematically and avoid steep curves.
"We don't want people to make one trade and never trade again," Namburi said. "To build wealth, you need to be consistent."