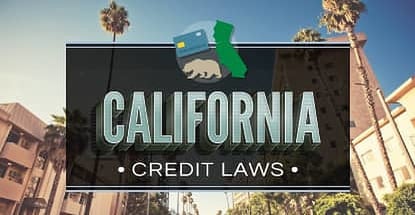 California is notorious for its beautiful scenery, Hollywood celebrities, surfing and wine country — but California is also recognized for having many unique laws (like how women are prohibited from driving in house coats…), including some pertaining strictly to credit card usage.
For example, if you're using a card to make an in-store purchase and the cashier asks for your address, did you know this is against the law in California?
Where I live in Florida, I am asked for this information all the time — phone number, zip code, email address, even my home address. Retailers request this information for marketing purposes. I'll give it to them and soon thereafter begin to receive promotional emails and coupons in the mail for that retailer. Of course, surrendering your information is completely voluntary.
In California, this is illegal and a violation of the Song-Beverly Credit Card Act.
The Song-Beverly Credit Card Act of 1971
Song-Beverly prohibits retailers from asking personally identifiable information from consumers when making purchases in order to complete the sale.
"At least 14 other states, including Delaware, Georgia, Kansas, Maryland, Massachusetts, Minnesota, New Jersey, New York, Ohio, Oregon, Pennsylvania, Rhode Island, Washington D.C., and Wisconsin, have enacted statutes similar to the California Song-Beverly Credit Card Act. However, the laws of these states are typically less restrictive than California law," according to Baker & McKenzie law firm.
The thing is some retailers are unaware of these prohibitions and oftentimes find themselves in class action lawsuits.
Revisions and amendments have taken place since '71 that provide a few exceptions to the rule. Retailers are allowed to ask for your information if you:
pay by cash, check, or cash advance
are using the card for a deposit
return merchandise purchased with a card
purchase gas at a gas station pump (a zip code is required for credit transactions)
For more information on Song-Beverly, visit leginfo.ca.gov.
California Credit Card Fraud Laws
In California, credit card fraud is defined as knowingly using someone else's credit card without their consent or knowingly using your own expired or revoked card. Fraud in California is also defined as using a card knowing the purchase will exceed the available balance or using a fake or stolen credit card to receive money or services.
Credit card fraud in California is punishable in several ways:
Misdemeanor: Up to one year in county jail and a $1,000 fine
Felony: 16 mos. in prison or up to three years in county jail with a maximum fine of $10,000
Petty theft: Charged as a misdemeanor
Grand theft: Charged as a felony for forgery
According to FederalCharges.com, "The statute of limitations for credit card fraud in California is seven years. However, you should remember that there are some situations where that time period is either tolled or suspended. For example, if you are out of state or are in prison, it is possible for you to be charged for fraud for a much longer time."
For more on California credit card fraud laws, visit legalinfo.ca.gov.
California Credit Card Chargeback Rights
The following pertain to your rights as a consumer when you find unauthorized charges on your credit accounts. In the state of California, you have two options and your rights are different under each.
Billing Errors
You have 60 days from the date the charge appears on your statement to dispute it as a billing error. A billing error includes:
Unauthorized charges
Charges for undelivered goods or services
Goods or services delivered in the wrong quantity or misrepresented quality
Untimely delivery of goods or services
Make the dispute with the card issuer. They will investigate the claim and, if valid, will credit your account. If found invalid, the California Office of the Attorney General suggests contacting your own bank to see if they can help. "Some banks will process such requests for help because of voluntary arrangements they have reached with other banks," according to their website.
Claims and Defenses
You have up to one year to notify your bank in writing of claims and defenses charges and must meet four conditions:
The disputed amount must exceed $50.
You cannot pay off the balance prior to disputing the charge. Or, if you pay a portion of the charge, you can only dispute the remaining amount of the charge.
"The transaction cannot be with a merchant who is located more than 100 miles from your home or outside your state of residence," according to the State of California Department of Justice. "If you notify your bank within 60 days, you can qualify for a chargeback under your 'billing errors' rights. But if you wait for more than 60 days, you will not be eligible for a chargeback under your 'claims and defenses' rights because the merchant is outside of your state of residence (and more than 100 from your home)."
You must attempt to obtain a refund from the merchant prior to contesting the charge with the bank.
If your request is denied and you believe you have satisfied all of the required conditions, you can file or make a complaint with the Attorney General's Office website.
Credit Card Surcharges
A statute in California Civil Code section 1748.1 (Song-Beverly) that prohibited retailers from charging a surcharge for paying by card was recently found unconstitutional in March 2015 and is no longer enforced.
This means merchants can charge extra for using a credit or debit card, but they must disclose this information to you prior to charging you.
If you are unknowingly charged extra for paying by card because the merchant failed to notify you of a surcharge, you can file a complaint with the California Attorney General at https://oag.ca.gov/consumers or in writing to: P.O. Box 944255, Sacramento, CA 94244-2550.
Advertiser Disclosure
CardRates.com is a free online resource that offers valuable content and comparison services to users. To keep this resource 100% free, we receive compensation for referrals for many of the offers listed on the site. Along with key review factors, this compensation may impact how and where products appear across CardRates.com (including, for example, the order in which they appear). CardRates.com does not include the entire universe of available offers. Editorial opinions expressed on the site are strictly our own and are not provided, endorsed, or approved by advertisers.