Our experts and industry insiders blog the latest news, studies and current events from inside the credit card industry. Our articles follow strict editorial guidelines.
In a Nutshell: The Anthemis Female Innovators Lab Fund is committed to investing in women-owned fintech businesses. In addition to funding, the lab also provides hands-on guidance and support to enable businesses to expedite their growth. Anthemis' deep partnerships allow founders to make the meaningful connections necessary to establish and grow their businesses. Its culture of inclusion and diversity provides support to a typically underserved segment and allows for more diverse and inclusive financial products to enter the market.
Though the earth's population is nearly equally distributed between men and women, opportunities for success in business have historically been more plentiful for men than for women. Women-founded start-ups that are seeking venture capital are also subject to disadvantages stemming from a culture that favors their male counterparts.
Despite some progress toward creating a more equitable and diverse landscape, the percentage of venture capital dollars awarded to male-owned firms far outweigh venture capital funding for female-led businesses.
The Anthemis Female Innovators Lab Fund is dedicated to bringing equality to the venture capital arena, specifically in regards to funding financial technology companies. In doing so, Anthemis is a trailblazer in cultivating change in the financial services industry.

"Collaboration and virtuous cycle outcomes are really at the core of our DNA," explains Katie Palencsar, Partner at Anthemis. "Accordingly, Anthemis itself doesn't look like your traditional venture capital firm."
Anthemis' mission is unique from that of other venture capital firms. To start, Anthemis doesn't look like many venture capital firms. Its team is composed largely of female innovators. Women comprise 71% of the decision-makers on the investment team, and 58% of Anthemis' employees are women.
Anthemis launched the Female Innovators Lab Fund, partnering with Barclays, in 2019. The fund is focused on female founders who provide financial services and financial technology.  
"One of our first big accomplishments was working to shatter the notion that there is a pipeline problem in this space," Palencsar says. "Since we've started the fund, we've looked at over 1,600 female founders. The market opportunity is there, and we're now the largest early stage fund focused on female founders in fintech."
A Partner for Long-Term and Sustainable Growth
As the name conveys, venture capital firms provide funding to new ventures. The strategy that a venture capital firm deploys alongside this important capital provision varies from one venture capital firm to the next.
Anthemis prides itself on providing its founders and their businesses with hands-on support and expertise to lay a solid foundation for success. The Female Innovators Lab is where Anthemis focuses on working with businesses in the areas that will help to accelerate their growth.
"In the Lab, we provide support that goes far beyond capital," Palencsar describes. "Here, businesses can get hands-on, tactical support for whatever areas they need assistance with, such as talent acquisition and recruiting, marketing, public relations, or sales. We want to give these companies that extra lift, so we work very closely with them."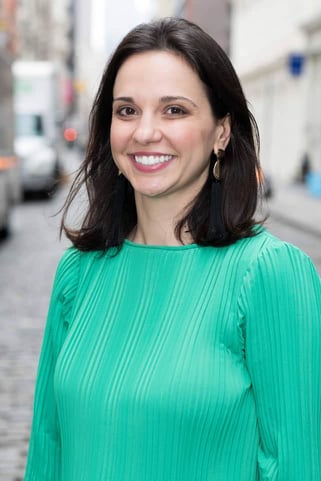 Anthemis takes advantage of economies of scale to provide start-ups with comprehensive services they would otherwise not afford. Firms at the pre-seed stage may not have the budget to sign a contract with a large public relations outfit, but with Anthemis' partnership, fledgling firms have access to elite business service companies and resources. This helps pre-seed companies grow more quickly.
Anthemis' structure allows it to provide diverse thought leadership to the businesses it works with. About 50% of the investment team at Anthemis has a background in traditional financial services. The other 50% hail from a variety of operational backgrounds. 
Because it invests from the pre-seed stage all the way to the growth stage, Anthemis tailors its services to the specific stage of growth a particular company is currently in. 
"Regardless of where they are in their journey," Palencsar says, "we're there to help support them more than just financially. We have an expansive network to work with our businesses across their lifecycle."
A Systematic Approach to Cultivating Talent
For founders who are just starting their business, the amount of work that's needed to establish their company can be overwhelming. Devoting time to bookkeeping, recruiting and onboarding talent, and setting marketing strategies can distract a founder from focusing on the product or service they're working to bring to market.
Anthemis recognizes this and has put processes in place to mitigate the drain on a founder's time. 
"When we're working with a business that's new to the lab, our goal is to help them really sprint over the first three to six months," Palencsar details. "That's where we can lean in the most with the right kind of help for these businesses as they're ramping up hiring and setting up their operational processes."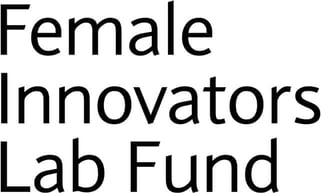 Anthemis does not employ a static, one-size-fits-all model for all the businesses in its portfolio. Dragging companies through standardized tracks doesn't allow for a business' unique qualities to shine. Instead, Anthemis uses its broad range of services to customize its approach. This customization helps ensure it's providing businesses with the support and expertise that makes the biggest impact.
Based on where businesses are in their life cycle, Anthemis provides them with milestones that are focused on helping them progress to the next stage of growth. The goal is to keep the business on track to secure additional funding and to ensure that the business is meeting its plans in terms of product development and customer attainment and satisfaction. 
"That really has been our mindset in terms of why we so closely support our businesses in the lab," Palencsar says. "We're not an accelerator, and we're not an incubator. Our approach is simply to lean in and listen to the unique needs of each business, helping them identify and accomplish what's necessary to reach to the next phase of their growth."
Focusing on Inclusivity Fosters Diverse Fintech Growth
The community aspect of the Female Innovators Lab Fund is beneficial to women-owned businesses seeking a partner to guide them on their journey. Anthemis takes community-building seriously, and doesn't limit the help it provides to only those businesses it has financially invested in. 
"We have other resources and industry partners that we work with," Palencsar says. "If a business isn't a particular fit for Anthemis, we'll identify other avenues that may work for them and suit their needs."
By partnering with other leading firms, Anthemis is able to help founders make connections and receive guidance that steers them in the direction that best fits them and their business. Enabling these connections early in a founder's journey allows them to identify potential pitfalls in the road ahead.
Embedded finance is at the core of Anthemis' investment thesis. For context, embedded finance firms directly integrate financial services, such as payment processing or lending, into a business' infrastructure without redirecting to a traditional financial institution.
Through its focus on embedded finance, Anthemis has opened doors to work with female founders in sectors outside of traditional finance. It has projects underway with businesses that work in various industries, from agriculture and sustainability, to health and wellness sectors. Anthemis identifies and works with these companies where they converge with financial services.
"Different companies need different resources in order to be successful. Investing in female founders means more diverse and inclusive financial products are introduced to the market," Palencsar says. "Anthemis is investing resources to grow this diversity, and we're grateful to focus on that every day."