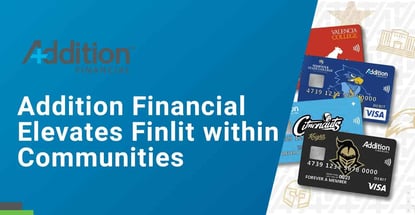 Our experts and industry insiders blog the latest news, studies and current events from inside the credit card industry. Our articles follow strict editorial guidelines.
In a Nutshell: Addition Financial Credit Union is a member-owned cooperative and one of the largest credit unions in Central Florida. It provides numerous financial education resources to its members, including webinars, blogs, YouTube videos and discussion forums. The credit union is fully invested in teaching children and college students how to protect and grow their earnings wisely. Several of Addition Financial's programs are designed specifically for young people.
As one of the largest credit unions in Central Florida, Addition Financial Credit Union is a member-owned, not-for-profit financial cooperative that serves its members with competitive savings and loan rates.
The credit union has also sponsored valuable outreach to communities and made financial education a top priority.
Founded in 1937, it was originally named the Orange County Teachers' Federal Credit Union and organized as a means to assist a small group of teachers with better banking services than what was available at the time.

Over the years, the credit union expanded its membership and changed names as well. It was eventually rebranded as Addition Financial in honor of the cooperative's inclusivity and dedication to student education and mathematics.
Many of Addition Financial's services are geared to introducing young people to banking.
"Orange County Public Schools is our longest standing partnership in the community, but we also work with Seminole County Public Schools, Lake County Schools, and the School District of Osceola County," said Valerie Moses, Senior Relationship Manager at Addition Financial.
"We provide financial education in those schools, along with sponsorship support for various programs. In Orange, Seminole and Osceola, we offer co-branded affinity debit cards, donating back to the school district every time the cards are used," said Moses.
That relationship also extends to a number of colleges that Addition Financial is involved with. It acquired the University of Central Florida Federal Credit Union in 2011 and continued to expand its work with other colleges. "We then became the official financial institution for the UCF Knights and partnered with Seminole State and Valencia as the preferred credit union for those schools," said Moses.
Addition Financial Credit Union currently has 26 branches in six counties, but is available to members in 24 counties across Florida. And the credit union holds over $2.2 billion in assets.
Helping Members Make Better Money Decisions
Through its various service options, Addition Financial provides an innovative take on financial education and ways to help students of all ages make the right banking decisions.
Customers can select among the credit union's personal checking account options, including Vibrant Checking, which is targeted to young people between the ages of 13 and 17, or Aspire Checking for college students. There is also Opportunity Checking for those who want to build up their credit and Choice Checking for people that need quick access to their funds.
The credit union's focus on education goes straight to the classroom by arranging group discussions with children, colleges and even employers.
"Because we were founded by teachers, the education piece is so important for us from pretty much every age group," said Moses. "We offer financial education anywhere from early childhood education through adulthood."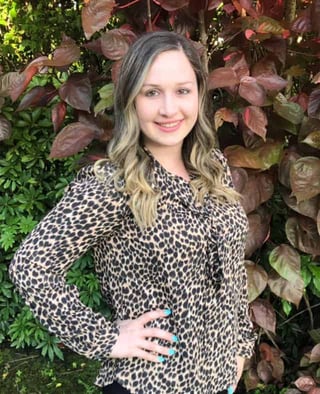 "We really do a variety of topics. We also offer it to college students, because we understand that's a time where you're starting to become more financially independent from your family."
"When we work with college students, we teach about establishing credit and making responsible decisions around credit. Our goal is not to push them into certain products and services, but instead to guide them to form positive financial habits."
Addition Financial can also customize presentations depending on the needs of the client and whatever life stage the attending audience is going through.
And although Addition Financial has its pulse on digital offerings, Moses mentioned that there are still many members who would like to speak with an actual person and get direct consultation and personal contact, especially when it comes to important decisions, like buying a house.
"They're actually preferring that in-person contact, and to have a trusted person in the financial institution to educate them. So we ingrain that financial education through our member services in the branch as well," said Moses.
Online Resources for Different Learning Styles
Part of Addition Financial's educational resources are provided through its interactive personal finance program called Enrich, where people can dive into online courses, tools and insightful topics.
"We try to approach it from different perspectives. We have that enrichment platform, which is great because they can do assessments. We also offer courses and webinars. We have those recorded, and they're on our YouTube channel for people to access at any point. We also host a podcast which just finished its third season, and we get into more of the money and lifestyle topics," said Moses.
On the podcast, Addition Financial invites guests to share their perspectives as well. For example, they invited UCF star athlete Rayniah Jones to discuss how college athletes — and students in general — can make healthy lifestyle choices on a budget. The overall goal is to bring more depth and perspective to gaining financial stability.
"It's something that we want to continue to grow and see what our members need and what they're responding to, and then continuing to offer that information just in new ways that they can digest," said Moses.
Users can take a deeper look into how they identify themselves from a money management perspective by exploring Addition Financial's Money Mindfulness category. They can take a free assessment to determine what their "money personality" is. Users can also develop positive habits like finance journaling or money meditations.
With these techniques, Addition Financial is taking revolutionary steps to personal finances. "We try to hit those different life stages and lifestyle topics," said Moses.
Engaging Youth Account Programs
Beyond the financial education tools, Addition Financial gleans other ways of attracting the younger generations.
With Fun Bucks youth accounts, members under 17 can learn about how good saving habits can lead to earning extra money. If they make a deposit into their fun savings account at least once per quarter, they get rewarded with additional earnings.
And there are no penalties as long as members only make withdrawals at the ages of 12, 15 or 18. Members who use these fun accounts can potentially earn up to $400 per year.
"It's an incentive for the kids to keep their money in the account," said Moses. "And we'll do different youth promotions every year to make the banking experience fun for them and to give them a positive association with saving money."
The cooperative also offers checking accounts that are ideal for college students. The Aspire checking account provides on-the-go access for busy college kids, free money orders and no minimum balance requirements.
"No matter where they are in terms of graduation, we want to give them that time period to build up those positive habits with us and to get to know the people that they're banking with in their branch," said Moses.
Addition Financial offers partially secured credit cards that can be helpful to college students. "So if it's a $500 limit, we only ask them to secure it with $250 of their own money, and then we'll secure it with $250 of ours," said Moses. "So it makes it a little bit easier for them, but still eliminates the risk and allows them to build credit."
"We understand that everybody has different learning styles, different preferences for how they consume information."
And the credit union even tries to connect with youth by posting its own TikTok videos, providing bite-sized pieces of financial information.
Some readers may wonder how credit unions and Gen Z dance video platforms could possibly relate, but Addition Financial seems surprisingly apt at capturing that young energy wherever it goes.