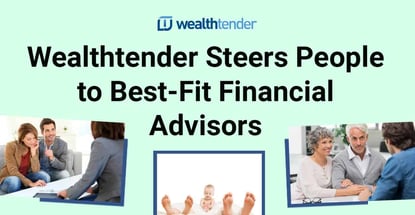 Our experts and industry insiders blog the latest news, studies and current events from inside the credit card industry. Our articles follow strict editorial guidelines.
In a Nutshell: The COVID-19 pandemic confirmed an already-emerging trend in professional services: acceptance of remote customer interactions. Consumers, financial advisors, and counselors are increasingly comfortable transacting all but the most sensitive business through Zoom-type platforms. Wealthtender is at the forefront of this transformation, delivering free access to a nationwide pool of qualified financial professionals on a site that emphasizes reviews and customer feedback thanks to a recent regulatory change. Through Wealthtender, consumers looking for financial advisors and counselors may broaden their search nationwide or home in on a local practitioner with just the right experience and reputation.
Among the positives of the overwhelmingly negative COVID-19 pandemic was the explosion in remote work. Millions of office workers realized they could eschew their commutes and work more productively and comfortably from home.
Pundits are all over the place regarding the consequences of this shift, but the consensus seems to be that some form of remote work is here to stay in the American economy.
If you look at professional services such as health care, legal services, and financial services, the trend was well underway before the pandemic. Americans had already gotten used to searching for health care and legal advice and managing their money online by the time COVID forced everyone home.

Wealthtender manifests that trend in financial and investment advice and counseling. Founded in 2019 by Brian Thorp, Wealthtender is a search engine for advisors and counselors and a portal to financial education resources for everyday consumers who want to make the most of what they have and live with less money stress.
Wealthtender, free for consumers, also innovates in another way: as the first SEC-compliant financial advisor online review platform. In 2021, the Securities and Exchange Commission caught up with the times and began to allow advisors to use customer reviews and testimonials for marketing purposes. Wealthtender has pioneered the introduction of that critical innovation to the marketplace.
Now advisors reach a nationwide audience through Wealthtender, and consumers, no matter how much they have, feel empowered to seek the best financial advice for their unique circumstances.
"Increasingly, we see consumers interested in working with advisors with specialized knowledge, but you may not find one down the street," Thorp said. "We want consumers to understand that it's okay to focus on what's most important to them."
An Inclusive Approach to Consumer Finance
That's not the only way to use Wealthtender, however. Thorp said the site frees users to prioritize as they see fit to secure the soundest financial advice.
"Some still want that human interaction and comfort level, even if it's just an initial meeting and then everything online," Thorp said. "You can search based on advisor specialization, get to know the practitioners in our community, and then narrow your search to one who lives nearby."
The platform's flagship service is its financial advisor search portal. Users may search by name or keyword, filter by certifications and areas of specialization, or enter a zip code for location filtering. An interactive map highlights areas where platform advisors proliferate.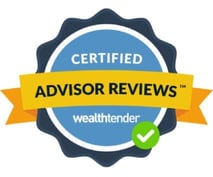 "We wanted to be more inclusionary, to help people find a financial advisor no matter their income or stage of life," Thorp said.
Wealthtender also respects the legal distinction between certified financial advisors who can dispense actionable investment advice and less-regulated coaches. Users may search the site's financial coach search portal by name and keyword or filter for areas of focus, customer demographics, or certifications or credentials.
Star ratings and reviews populate the grid arrangement for financial coaches. The financial advisor portal links to Wealthtender's Certified Advisor Reviews™, designed to fully comply with the 2021 SEC marketing rule change and enable advisors to safely and efficiently collect testimonials for the platform.
"Customers with unique circumstances or professional affiliations can read these incredible reviews and start to feel confident about their knowledge," Thorp said. "They go into that introductory call feeling more educated and thoughtful and ready to ask all the right questions."
Browse and Search Specialized Guides and Directories
An Ask a Financial Advisor portal is a communications tool and information database for clients and the community. As good as it is for tapping into the community zeitgeist, it's the tip of the iceberg regarding Wealthtender's educational content.
Personal finance guides offer life and family insights and advice for getting out of debt, maximizing career earning potential, starting and growing a business, and building generational wealth.
Guidance for hiring a financial professional runs the gamut from terminology and definitions to details about determining personal financial priorities and goals.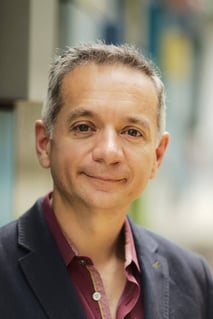 Wealthtender also links to dozens of popular finance blogs handling family finances, frugal living, achieving sustainable financial independence, and many other essential topics.
"We focus on providing great editorial content and helping people get smarter about their money," Thorp said. "We also feature advisors in articles, based on their professional designations, to help consumers understand the benefits of those qualifications."
Guidance continues through many directory resources, including lists of financial advisory firms, personal finance blogs, and financial podcasts.
Wealthtender also points to nonprofit organizations offering free and low-cost financial services to reach consumers in the credit-building and wealth-acquisition stage. The search tool for these services allows filters for certifications and areas of specialization and permits name, keyword, and zip code searches.
Taking advantage of these resources means finding the time and discipline to achieve financial mastery, whatever that may mean to each individual.
"We provide a lot of great content and a lot of ways to help consumers get to know advisors and the industry," Thorp said. "Personal finance blogs, podcasts, and other free services are a great way to learn how to make smarter money moves."
Democratizing the Market for Financial Advice
Advisors and counselors pay a nominal fee to enter the community and assume a place on the site. That's a small price for exposure to a nationwide customer base with a demonstrated interest in moving forward financially.
Advisors using Wealthtender templates to compile reviews and testimonials sometimes report that customers are surprised they haven't been asked before. They don't know about the recent SEC rule change and are only too happy to provide glowing remarks.
That belies the assumption that consumers generally don't appreciate their financial advisors or regard them as trustworthy. The opposite is true, Thorp said, and it makes him wonder why the SEC ever prohibited testimonials in the first place.
"The vast majority of people who write reviews aren't even talking about things considered high risk by the SEC," he said. "They're really just talking about the human experience of how an advisor makes them feel."
That gets to the essence of financial and investment advisory and consultative services in the modern marketplace. Because Wealthtender helps financial consumers understand their needs better, financial advisors and counselors must refine their messaging to reach them.
If that means specializing in a customer type, occupational category, financial strategy, or goal, the return for advisors is exposure to opportunity far beyond brick-and-mortar and community confines. Like other professional categories, including health care and legal services, financial and investment services gain a bridge to that larger marketplace through Wealthtender.
That means continued innovation is on the horizon for Wealthtender and the marketplace, including alternative compensation models, because new markets always lead to new ideas.
"There's a mindset among consumers that financial advisors are expensive," he said. "One of the great things about Wealthtender is we have advisors expanding the range of choice there as well."