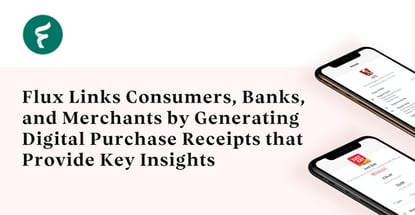 In a Nutshell: Flux is a U.K.-based startup that allows consumers to link a bank card to its software and receive digital purchase receipts directly to their banking app. When a user shops at a partnered merchant using the linked card, the receipt data from all transactions automatically transfers to the user's bank account, where it neatly displays within their account history. Users can also link loyalty or rewards program accounts to instantly accrue points with every purchase.
They litter our cars, our wallets, and make an unpleasant mess in the washing machine when left in pockets. They're never around when you need them, but always there when you don't. And yet, receipts are a key component to every purchase we make.
Most people don't put much thought into the information printed on the receipt they receive from their favorite coffee shop or home goods store. They either crumple the paper up or toss it in the nearest trash bin. But when it comes time to balance the checkbook, add points to your loyalty accounts, or return an item, that receipt becomes far more valuable.
Flux understands how important receipts are — but also how annoying they can be. That's why the U.K. startup created a service that links your bank card to the point of sale systems of many popular retailers.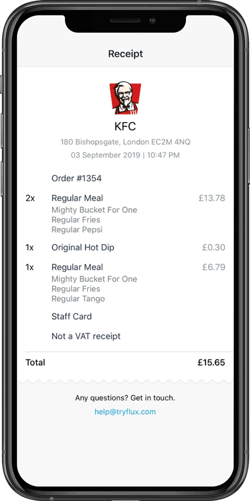 Whenever you swipe, tap, or insert your card to make a purchase, the receipt data from the sale transfers to your banking app. So, instead of simply showing the purchase amount for the transaction, users can expand that data and get all of the information normally found on a receipt.
This can help consumers not only track and understand their spending habits, but it can also link to several popular retail loyalty programs, allowing its users to skip the need to separately swipe a merchant's loyalty card (or even keep it in their wallet).
"We want to make receipt data accessible and standardized globally," said Roisin Levine, Head of Banks at Flux. "Receipts have interesting and unusual information for consumers and for merchants — but they're often just a piece of paper that gets thrown away."
Digitizing receipt information can help consumers take control of their spending and reclaim their own buying power, said Levine, who was named a 'Rising Star' in the 2019 Women in Fintech Powerlist by Innovate Finance.
"Consumers can use this data to truly customize their banking experience," she said. "Retailers use the data to help them serve consumers with more relevant offers to what they like and enjoy."
Consumers Can Better Track Spending and Maximize Loyalty Rewards
Flux currently partners with three major banks — Starling, Monzo, and U.K. powerhouse Barclays. Consumers who have accounts with these banks can opt into the service by linking their banking card to a Flux account.
Once done, partnered merchants automatically send digital receipt data directly to the user's banking app for safe storage and easy recall. If the merchant provides a frequent buyer or loyalty program, you can also link your card to that account to automatically earn points.
"This helps you get rid of all of the excessive little plastic cards in your wallet that you don't really need," Levine said of loyalty cards. "You don't need to remember to bring them out or swipe them when you're at the register, either."
By storing and sharing this data, consumers not only improve their financial organization, but they can also help make it easier for merchants to understand their buying habits.
While receipts show surface data, such as a consumer's interest in a certain coffee shop, it also shows the exact flavor of coffee or other items the user purchases when they visit that coffee shop.
This information helps the merchant provide more relevant offers. Instead of getting a coupon for an item they won't purchase, Flux users who connect their loyalty programs to the software may receive offers for their favorite items — which saves them money and helps the merchant build brand loyalty.
Flux Takes a Multilayer Approach to Protect User Data
While Flux benefits consumers, banks, and merchants alike, the startup understands that its service will only thrive if it diligently protects the financial data it transmits between the three parties in a transaction.
That's why the company uses bank-level technology to secure its service and protect everyone involved. This includes ISO/IEC 27001:2013 standard and Cyber Essentials Plus certifications.
"We were one of the very first AISP (Account Information for Service Provider) for mobile banking in the U.K.," Levine said. "We take our security standards very seriously. But even more so, we believe the most important thing is to remain transparent with consumers about what's happening."
Flux focuses on providing a clear and concise breakdown of what users agree to when they opt-in to the service through its mobile application. The company never shares user information without permission.
"There has to be a level of trust if a consumer wants to use our service," Levine said. "It's great if a customer is happy to share that information. But it's also super easy for them to opt-out of the service if they later decide they no longer want to share it."
Future Expansion Includes More Banks and Merchant Categories
While Flux has made great headway in its early stages as a company, the team behind the groundbreaking technology doesn't want to rely on its current success. Instead, the startup has plans for aggressive expansion that includes adding more banks and retail partners, as well as a larger service area that will eventually span the globe.
"Our service only really works if it's integrated on a very large scale," Levine said. "Ultimately, we want to work with all of the top merchants in the U.K. and abroad. We also want to be live and available within every top banking app in the country."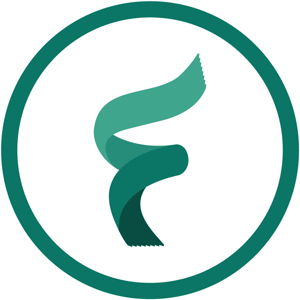 To meet that goal, the Flux team is currently negotiating several partnerships that will grow the product without watering down the level of service that customers have come to expect.
"We're planning some very big merchant announcements within the next six months," Levine said. "Not only will it include some really big names, but we're also going to diversify our categories."
Currently, the Flux app mostly focuses on fast food or grab-and-go restaurants that consumers frequent. The expansion will add more lifestyle categories that will include housewares, fashion, and more.
"We also want to expand our partnerships on the banking side," Levine said. "That means working with more banks, but also working with different areas."
To that end, Flux recently announced a partnership with Danish Fintech Pleo to create the U.K.'s first paperless and fully automated expensing solution for businesses and employees.
The move intends to not only broaden Flux's footprint in the receipt digitizing space, but it will also provide an opportunity to test the company's software before it adds more merchants and banks to the consumer-facing side.
Advertiser Disclosure
CardRates.com is a free online resource that offers valuable content and comparison services to users. To keep this resource 100% free, we receive compensation for referrals for many of the offers listed on the site. Along with key review factors, this compensation may impact how and where products appear across CardRates.com (including, for example, the order in which they appear). CardRates.com does not include the entire universe of available offers. Editorial opinions expressed on the site are strictly our own and are not provided, endorsed, or approved by advertisers.