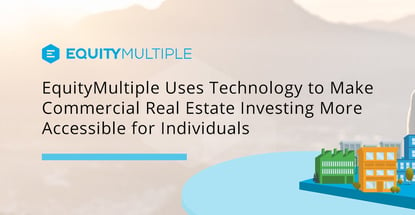 In a Nutshell: The world of commercial real estate investing was once limited to large companies and the wealthiest individuals. But, thanks to companies like EquityMutliple, this alternative asset investment is becoming more readily available to a broader range of individuals. The company uses a combination of technology and human expertise to remove barriers to entry into this valuable investment class. MultipleEquity conducts multiple rounds of due diligence on its investment projects and offers customers several options to invest at the level of risk and potential reward they are most comfortable with.
For decades, investing in stocks and other assets was a privilege held primarily by the most affluent in society. Individual investors had to be in a position to take on the risk of investing large sums and afford the broker fees associated with purchases and trades.
The fintech platforms of today weren't around to allow the average person to invest in multiple diverse funds or invest in fractional shares.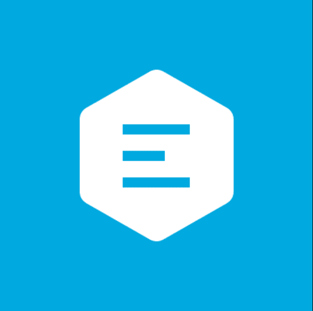 And in the world of commercial real estate investing, the opportunities were even more limited. Real estate has long been a tried and true way for large corporations and wealthy individuals to diversify their portfolios beyond the stock market.
We're not talking about individual, fix-and-flip properties or being the landlord for a few properties in town. Commercial real estate involves offices, hotels, retail stores, and other buildings or land that are intended to generate a profit.
But EquityMultiple is changing the game when it comes to commercial real estate investing.
"We're leveling the playing field for individual investors," according to the company. "Smart investing is about managing risk. We help you build a smarter, more diversified portfolio."
EquityMultiple was founded in 2015 by commercial real estate experts Charles Clinton and Marious Sjulsen with the vision to bring a whole new level of access to private transactions and streamline the investment process.
We recently spoke with EquityMultiple's Vice President of Marketing, Soren Godbersen, to learn more about how the company leverages technology and human expertise to democratize commercial real estate investing.
Lowering the Barrier to Entry to Commercial Real Estate with Multiple Investment Options
Godbersen said EquityMultiple sees a wide spectrum of investors, but the majority of people using EquityMultiple are between the ages of 35 and 45.
"It's a means of lowering the barrier to entry for individual investors who are seeking exposure to real estate," he said.
The company works with individuals who are accredited investors who have an annual income of at least $200,000 or $1 million in assets. Godbersen said this means that a lot of doctors, lawyers, and other mid-career professionals comprise the platform's user base.
He gave the example of a doctor who is a few years out of his or her residency, making several hundred thousand dollars a year, and has done some basic investing but doesn't have a lot of experience.
"They probably realize that it's important to diversify into real estate — or maybe more broadly into alternative assets — but they don't really have the wherewithal or the time, and certainly not the connections to go out and participate in a commercial real estate transaction," Godbersen said.
This is the perfect case for EquityMultiple.
"The hallmark of sound investing is diversification," according to the company website. "Our low minimums allow you to diversify the real estate portion of your portfolio by investing across a range of deal types, helping you manage risk while retaining substantial upside potential."
EquityMultiple offers users three ways to invest to find the right balance of risk and return to meet their investment objectives: syndicated debt, preferred equity, and equity.
"Our approach to debt is unique — you invest side by side with experienced lenders in loans secured by real estate," according to the company's description of syndicated debt. "Our partner lenders originate and fund each loan and typically keep skin in the game, aligning their interests with yours."
Syndicated debt comes with the lowest risk profile among EquityMultiple's investment options. Preferred equity investing offers a middle ground between risk and reward, while equity investing comes with the highest risk and the potential for high returns.
The terms of these investments are between two and five years. And the target internal rate of return to investors is 14% or higher.
Rest Assured Knowing EquityMultiple Has Conducted Multiple Due Diligence Tests on Projects
EquityMultiple seeks opportunities by identifying market-specific factors with future potential while carefully analyzing the level of risk Godbersen said. Finding quality real estate firms to work with is also key.
"In general, success in investing in alternative assets is about basically exploiting inefficiencies in private markets," he said. "In many cases, it's looking at secondary or tertiary markets across the country where there are strong demand drivers but not quite the same level of heightened competition as you might see in Manhattan or Chicago."
The platform's national network of real estate companies constantly seeks opportunities around the U.S. and across property types.
"They diligence each project and partially invest with their own funds, aligning their interests with EQUITYMULTIPLE investors and providing a first layer of diligence," according to EquityMultiple.
Next, the company focuses on evaluating the market and key transaction metrics.
"Each deal must pass our proprietary due diligence process before entering the next phase of diligence," according to the website.
During this phase, EquityMultiple looks for commercial properties with current cash flow, short-term loans and preferred equity investments where investors are entitled to a strong APR, and value-add projects with construction components and more aggressive business plans.
"For projects that survive initial due diligence, we stress test underwriting assumptions, review key legal documents and third party reports, and consider transaction structure. A select few are presented on our platform," according to the company.
Finally, the deals are presented to investors.
"Our technology streamlines your investment process by bringing it entirely online, offering deals that align with your investing goals," according to the company.
A Team of Experienced Professionals and a History of Satisfied Customers
"You're tapping into an experienced asset management team," Godbersen said. "And it's a fully passive investment. You put down $10,000 or $15,000, whatever it may be, then you receive regular performance updates on it, and our team basically works to maximize returns and protect principle."
He said EquityMultiple's fee structure is such that the company doesn't make any profit unless the investors recoup their principal and also make a return. This means the company's incentives are aligned with those of the investors.
"Basically, everyone on our senior leadership team is from an institution background. Charles Clinton, one of our co-founders has a background in structuring big real estate acquisitions," he said. "And a number of other folks came from private equity or from managing commercial property portfolios in some capacity or other."

EquityMultiple understands that experience matters, which is why it has worked hard to assemble a diverse team of professionals who work together to meet company goals.
"While we believe in the transformative power of technology, we recognize that our platform is only as good as the people and experience behind it," according to the company. "We're committed to transparency, rigorous underwriting, and investor support."
Those interested in learning more about investing in commercial real estate using EquityMultiple can create an account in under five minutes and gain access to the details of past investments.
The company website also features numerous testimonials from satisfied customers.
"EQUITYMULTIPLE makes it incredibly easy to invest in some of the most lucrative commercial real estate deals — deals that used to be available only to the most well-connected investors. EQUITYMULTIPLE also streamlines the entire process," writes attorney Richard Estacio on the website.
Whether you're brand new to the world of commercial real estate investing or looking for a simple, streamlined approach to continue investing, EquityMultiple offers a convenient, modern solution for accredited investors.
Advertiser Disclosure
CardRates.com is a free online resource that offers valuable content and comparison services to users. To keep this resource 100% free, we receive compensation for referrals for many of the offers listed on the site. Along with key review factors, this compensation may impact how and where products appear across CardRates.com (including, for example, the order in which they appear). CardRates.com does not include the entire universe of available offers. Editorial opinions expressed on the site are strictly our own and are not provided, endorsed, or approved by advertisers.