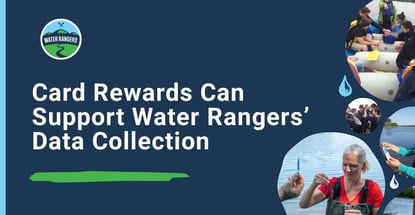 In a Nutshell: Water Rangers is a Canadian-based nonprofit that empowers communities to collect data on the world's water bodies. To accomplish that, the organization designs and provides water testing kits and an online open data platform with information for scientists and the public. Water Rangers' mission is to help people collect baseline water quality data for their local water bodies so that it's easier to identify changes in water health status and respond to pollution and climate change. Water Rangers relies on grants and donations to continue its operations and provide monitoring materials and training to traditionally underserved communities (e.g. low income or remote communities). Individuals can contribute to the organization's mission by donating money or card rewards.
People may think water is plentiful, but there is far less drinkable water on earth than many realize.
Water covers around 71% of the earth's surface, but approximately 2.5% of that water is fresh and drinkable, and only 1% is usable at any given time. The remaining freshwater is in ice caps or on mountaintops.
And the amount of freshwater is not increasing.
"While the amount of freshwater on the planet has remained fairly constant over time — continually recycled through the atmosphere and back into our cups — the population has exploded. This means that every year competition for a clean, copious supply of water for drinking, cooking, bathing, and sustaining life intensifies," wrote National Geographic.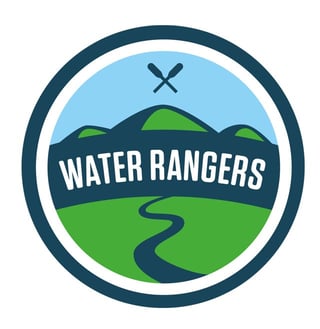 Though usable water has remained consistent for millennia, humans have not found ways to use it more sustainably. In the last century, water usage has grown at more than twice the rate of the population. A single hamburger, for instance, uses 630 gallons of water in its production, from nurturing the cow to producing the meal.
The challenge is to find more efficient ways to use water and protect the water we have. Water Rangers is a Canadian-based nonprofit that is on a mission to help communities test and monitor their local water bodies.
Scientists and government officials don't know whether or not most bodies of water are healthy. That's because there are millions of lakes in North America, and they don't have the resources to monitor all of them. Without that information, they can't study the impact of climate change and pollution.
"We have a hard time gathering data about water bodies in Canada. WWF-Canada found that in over 60% of subwatersheds, we don't know if the water bodies are healthy or not. That means that we can't tell how climate change or pollution might be impacting them," said Laura Gilbert, Community Research Coordinator for Water Rangers.
Encouraging Data Collection to Assess Health
Water Rangers offers user-friendly testkits that supply a wide range of insights into water health. When concerned individuals want to start monitoring a local body of water, they can order a testkit from Water Rangers. The nonprofit's target audience is the general public, so the testkits are easier to use than similar products.
"An important part of our mission is to make sure all our tools are explained in plain language. If you don't have a science background, you can still use them. Our diagrams explain everything step by step, and we also have instructional videos online," Gilbert said.
Water Rangers kits are simple enough that first graders can use them. In contrast, more complex testkits require users to intricately manipulate chemicals, meaning that they may get hurt or return inaccurate results.
The kits monitor the water's pH, alkalinity, hardness, temperature, conductivity, clarity, and dissolved oxygen. Conductivity measures the dissolved minerals in the water and can indicate sources of pollution. For instance, if a rainstorm brings pollution from nearby roads into the water, the water's conductivity level may rise.
Watch on
Similarly, a significant algae bloom could block sunlight from reaching underwater plants, and when the algae eventually dies, the oxygen in the water is consumed, making it difficult for aquatic life to survive.
"If they're getting a measurement that falls outside that site's norm, that tells users that maybe they need to call a government agency that takes care of the lake to alert them," Gilbert said.
Users then upload their data to Water Rangers' data platform via their website or mobile app. Scientists anywhere in the world can use that information for projects that benefit those bodies of water.
Individuals can also report issues through the nonprofit's platform.
"We try to put them in touch with a local organization. We have some instances of people noticing something that was off and getting it resolved. People can also report E. coli in swimming areas when they're too high," Gilbert said.
Donations Help the Organization Complete its Mission
Water Rangers earns about a third of its operating budget from the sale of its testkits. The remaining income comes from grants. However, grants are a temporary and time-consuming way for the nonprofit to maintain funding.
"The grants we apply to are sometimes location-dependent. We had a big project on Lake Erie last summer — when the grant ends, funding for new supplies for the testkits dries up. For each testkit, that's about $100 CA a year in supplies," Gilbert said.
In response, Water Rangers is pushing to ramp up donations. The more contributions the nonprofit receives, the fewer restrictions on where it can distribute testkits — and to whom.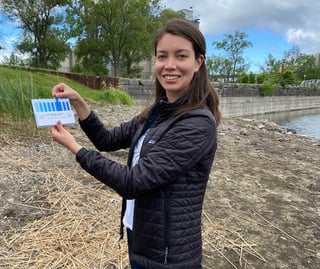 "We use those donations to support communities to monitor the water where there are fewer scientists and organizations," Gilbert said.
Concerned individuals can cash in their card rewards as a statement credit and use the money to donate to worthy organizations, including Water Rangers. CNBC suggests that using card rewards to contribute funds to nonprofits is a smart way to use them.
"If you've been holding on to credit card rewards points and miles, you should consider donating some (or all) of them to charity this holiday season. You can give back by donating your credit card rewards points or miles through a variety of programs," wrote the news outlet.
Many card issuers give people the option to redeem rewards as donations. Users can easily navigate to their online rewards accounts and select "charity redemptions."
Some major credit card issuers — including Chase, Discover, Citi, and American Express — allow cardholders to donate their rewards directly to nonprofits. Smaller banks and credit unions may also offer a reward donation option.
Water Rangers Builds Understanding and Appreciation
Water Rangers sends testkits to users worldwide, mainly in the US and Canada, but also Mexico and Brazil. Most testkits go to established groups that already perform outreach and education in their communities. The other 30 percent of users are concerned individuals.
Some participants are school-aged children who want to learn more about science. Gilbert and the Water Rangers team hope these young people will become the next generation of water advocates.
The team also appreciates seeing how testkits encourage users to spend more time outside and care for their local bodies of water.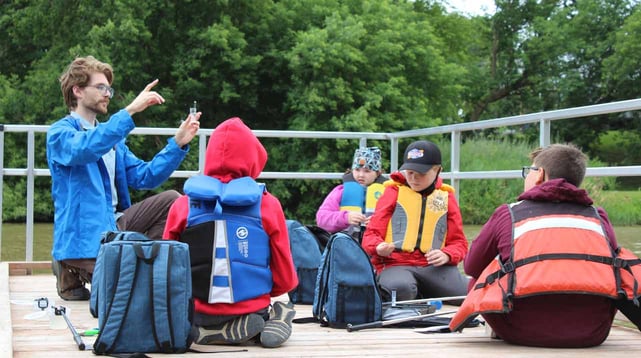 "It has a bit of a snowball effect. When people get to know this a water body more personally, they think, 'Maybe I could do more.' From shoreline cleanup to water advocacy and volunteering — they move on to different environmental activities. People care for the water bodies they're testing," Gilbert said.
Water Rangers already connects scientists to community-collected data. For example, the nonprofit has a partnership with the Happiness Lab at Carleton University to explore the mental health benefits of spending time outdoors. The organization is also in partnership with the University of Regina to research new tools it may incorporate into testkits.
Ultimately, Water Rangers wants citizens and government officials to recognize how climate change, pollution, and city growth impact water today — and in the future.
"We're seeing more extreme events. There was a lot of flooding in British Columbia in 2021. They have been getting precipitation as rain rather than snow," Laura told us. "We want to get the data to understand how the flows are changing from year to year. We are seeing the impacts now. It's time to act."
Advertiser Disclosure
CardRates.com is a free online resource that offers valuable content and comparison services to users. To keep this resource 100% free, we receive compensation for referrals for many of the offers listed on the site. Along with key review factors, this compensation may impact how and where products appear across CardRates.com (including, for example, the order in which they appear). CardRates.com does not include the entire universe of available offers. Editorial opinions expressed on the site are strictly our own and are not provided, endorsed, or approved by advertisers.