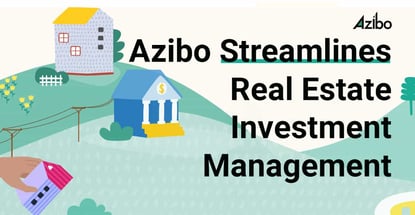 Our experts and industry insiders blog the latest news, studies and current events from inside the credit card industry. Our articles follow strict editorial guidelines.
In a Nutshell: Owning rental real estate can provide an investment hedge against inflation and steady returns. But spreadsheets and generic software aren't efficient enough to maximize the potential of a growing portfolio, and the alternative to doing it yourself is handing 8-12% of your income over to a full-service property manager. Azibo melds essential financial and property management features for folks who'd prefer to keep those dollars. The platform helps landlords with as few as one to several hundred units automate the rental life cycle, increase returns, and improve the tenant experience. In the process, Azibo provides tenants with modern digital payment options and even a credit-building opportunity.
Good things often happen when entrepreneurs start companies to solve problems they experience firsthand, and that's the story for Azibo, the leading automation and financial management platform for rental real estate investors with one to a few hundred units.
Azibo integrates a full-service financial toolkit with tools for screening and signing tenants on a platform purpose-built for this specific use case. Owners/managers benefit from time savings, financial streamlining, and growth insights. Tenants receive a modern payment experience and value-added services, including Credit Boost, which reports on-time credit card rent payments to reports to TransUnion, Equifax, and as of August, will be reporting to Experian.
Azibo is also completely free for landlords because it earns revenue from financial transactions and tenant interactions.
Chris Hsu's inspiration to create Azibo arose from his experience owning and managing rental properties as a sideline while he built his investment career. In current CEO Vikas Gupta's telling, Hsu was a "spreadsheet Ninja" who used his specialized skills to construct an intricate system of spreadsheets to track and manage his properties.
It was a no-brainer for him to realize there had to be a better way for rental investors from all walks of life to gain tools and insights for success without handing 8-12% of their income to full-service property managers. Azibo is the result.
"The idea has always been to build a better financial services and property management experience for independent real estate investors," Gupta said.
Azibo handles tenant screening, rental applications, lease agreements, and rent collection on a streamlined accounting and financial management platform capable of saving hours of management time per unit.
"Our software workflows and automation tools perform within the context of a modern financial services platform," Gupta said. "We're excited to continue to broaden Azibo as that one place where investors can manage their entire business."
Unifying Financial and Property Management
Azibo is an ideal fit for rental property investors who own as few as one to a few hundred properties and want to self-manage their portfolio to reap the financial benefits. As Chris Hsu discovered on his path to founding Azibo, dotting all the I's and crossing all the T's gets increasingly complicated as the number of units increase, but manual systems can't keep up.
"Complexity starts with a single rental property, but it mounts once you get to the four- or five-unit benchmark," Gupta said. "A landlord might have one tenant who pays by check, one through Venmo, another through Zelle, and another through Cash App."
About two-thirds of the approximately 12 million independent real estate investors in the US are self-managing. Self-managers own more than half of US rental housing stock, mostly in single-family homes, duplexes, and triplexes.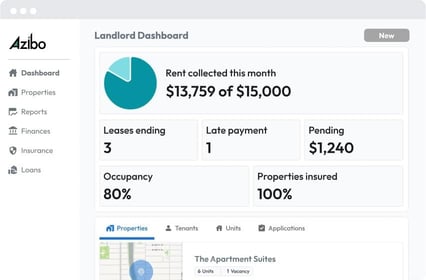 Azibo provides free rental applications to start the rental life cycle. For landlords who require tenant screening as a condition for offering a lease, Azibo provides the industry-standard TransUnion SmartMove product as a low-cost service for applicants. It's one of many ways Azibo earns revenue while offering its core product to all landlords for free.
The platform also automates lease agreements and rent collection. Landlords can connect with third-party banking institutions to use Azibo's accounting functionality. But working through Azibo's internal financial management platform sets up a mutually beneficial feedback loop of transactions and data insights to deliver the platform's full potential.
"When you set up a bill pay through us, you can associate each bill with a specific property and then categorize it according to Schedule E tax categories," Gupta said. "By paying your bills, you've already done your bookkeeping — that's the advantage of banking through us."
Credit Boost Helps Tenants Build a Better Score
Institutional multifamily investors rely on staff and enterprise-level platforms to maximize success. Azibo fills that role for those self-managers who comprise the majority, and whose tenant relationships are closer and potentially personal.
Working with a landlord who lacks the modern financial tools Azibo provides results in less flexible payment options, such as paying by check or through an instant payment app.
Azibo increases tenant payment flexibility through a free digital ACH payment option. The system automates payment reminders, late-fee billing, and rent autopay to standardize and professionalize landlord-tenant interactions and accountability.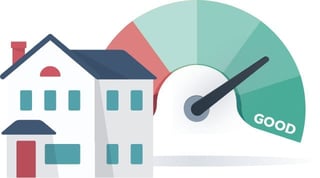 Tenants pay a nominal convenience fee to access Azibo's card payment options. Paying via credit card may help a renter avoid a late rental fee that is typically larger than the convenience fee for using the card. The savviest renters will use a rewards card to offset at least a portion of the convenience fee.
Credit card use also opens access to Azibo's Credit Boost feature, which reports on-time rent payments to US credit bureaus. This benefit significantly alters the credit score playing field in favor of renters by incorporating an often overlooked measure of creditworthiness into the bureaus' algorithms.
"Renters are individuals — they can't make a direct connection to the bureaus to report those transactions," Gupta said. "We offer a two-month free trial and then charge only $4.99 a month for a service that can broaden financial access."
Azibo also offers renters insurance as a property and casualty broker licensed in all 50 states. Renters who must obtain required renters insurance from external providers may upload policy documents as proof of coverage. But incorporating an insurance payment through the same platform as their rent payments is a simpler, often more desirable alternative.
"People like the convenience of buying through us," Gupta said.
Efficiencies Produce Better Returns, Growth, and Service
For rental property investors, the icing on the cake is how Azibo optimizes the accounting function to reflect the specific needs of rentals as a discrete alternative investment class.
But the tax benefits are real and bolster the case for rental ownership as an ideal diversification strategy in an age of financial uncertainty, inflation, and social and economic change.
"We partnered with Hall CPA to build our accounting suite from the ground up for this class and to map expense categories to Schedule E," Gutpa said.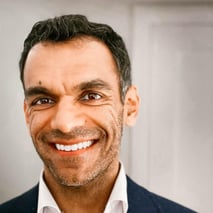 Rules-based classification automates bookkeeping through integrated bill pay to capture every transaction. Come tax time, having all your ducks in a row through Azibo is a considerable advantage over struggling to find and understand misplaced receipts.
"That's another way that we help people make money as opposed to what traditionally happens at the end of the year: printing out bank statements and struggling with commingled funds," Gupta said.
That last comment points to Azibo's chief benefit, among many, for rental property owners dedicated to self-management: unlimited bank accounts and intelligent financial tracking.
Rules separate business transactions from personal transactions that may enter the mix, allow separate accounts for each property, and allow accounts for security deposits and operating funds. Multiple accounts enable investors to design an optimized financial environment for efficient and productive tax reporting that lays the groundwork for growth.
A real estate investor using the full Azibo suite of products will save between one to two hours per month per unit to manage the property. Clients with 10-15 units stand to save upward of 20 hours a month through the system.
Ultimately, a system working at total efficiency through Azibo can engender the confidence necessary to expand.
"When you give up 8-12% of your revenue to a property manager, there's not much margin left," Gupta said. "Instead of doing everything manually, sign up with Azibo and go buy a few more properties."