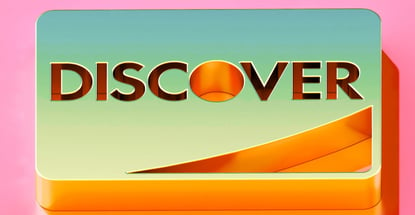 Are you considering applying for a Discover credit card? Then you'll want to know which credit bureau Discover uses because that's where you should first review your credit report.
It's always a good idea to inspect your credit reports for errors because if you successfully dispute a derogatory item, your credit score should immediately improve. Naturally, a higher score makes it easier to obtain your credit card of choice.
Discover Uses Equifax the Most
Discover uses all three of the credit bureaus — Experian, TransUnion, and Equifax — to check your credit when you apply for one of its cards. However, research indicates that Equifax is first among equals.
One study using data from 2014 onward found that Discover uses Equifax was about half the time, while the other two credit bureaus each received about a quarter of credit inquiries. Of the 448 data points, Equifax accounted for 233, Experian had 112, and TransUnion had 103.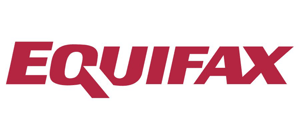 Although Equifax was the most popular, pull destinations varied by state. Therefore, it's useful to know the statistics for your state before you apply for a Discover card.
For example, TransUnion was the most popular in Vermont, Wisconsin, and Arkansas, and Experian led in Nebraska, Idaho, Illinois, and Hawaii.
Another study used data representing 134 credit report pulls by Discover in 2016 and 2017. It confirms that Equifax is Discover's favorite credit bureau. This study doesn't publish the statewide numbers but does reveal the most commonly used credit bureaus in each state's dataset.
Hard credit pulls, which are inquiries by credit providers who have received an application for credit, have an effect on your credit score. Typically, your FICO score could drop five to 10 points when you apply for credit. The drop occurs at the credit bureau that received the inquiry.
That's why it's important to clean up the relevant credit report because you may be able to counteract the score drop by correcting a derogatory error. Equifax, and indeed all three credit bureaus, have formal procedures for correcting errors.
Which Credit Bureau Does Discover Report to?
Let's be clear: Discover not only pulls credit histories when evaluating new applicants, it also reports payment information to credit bureaus when you use your Discover card. It reports items like your credit balance, credit limit, and payment history, which the bureaus use to compute your FICO scores.
Although all three bureaus use the same FICO scoring system, scores often vary among bureaus. One explanation may be that Discover pulls more frequently from Equifax, implying that your Equifax FICO score may be slightly lower due to the impact of hard pulls. In addition, activity reported to just one or two bureaus can easily cause scores to vary.
In general, Discover does not reveal which credit bureaus receive its activity data. However, several sources state that it reports your Discover it® Secured card payments to all three bureaus, and we see no reason to believe it's different for any of its other cards.
Discover offers its Credit Scorecard as a free benefit to any of its cardmembers. This service lets you check your FICO score at any time. Discover says the FICO score you receive comes from TransUnion and is based on a snapshot of the data currently found on your TransUnion credit report.
Don't assume you'll get the same score from Equifax and Experian. As mentioned earlier, the scores from the three major bureaus often vary. However, the scores should be relatively close to each other if Discover reports payments to all three bureaus.
You may have to pay Equifax and Experian to get you the FICO scores they assign you. Be wary of sites that offer to get you your credit scores for free, as they will often give you a proprietary score rather than FICO's.
What Credit Score Is Needed for a Discover Card?
We've taken a hard look at the FICO score you need to obtain a Discover card. Our findings suggest that you need a minimum score of 648, according to at least one source. Most sources indicate a FICO score in the range of 680 to 720 will be enough to get a Discover card.
That being said, credit card companies usually don't write a minimum score in concrete. A lot can depend on the particulars of your credit history, your income and expenses, and whether the card is secured.
It's widely reported that Discover carefully reviews your overall credit profile rather than just your FICO score when considering your card application. This can work both ways.
For example, if you have certain red flags in your credit history, Discover may reject your application even if you have an acceptable score. On the other hand, if your derogatory items are old, Discover may be willing to give you the benefit of the doubt even if your score is on the low side.
If you don't qualify for an unsecured Discover card, you can apply for the Discover it® Secured Credit Card to rebuild your credit. This card reports your payment activity to all three credit bureaus, so it's your opportunity to boost your FICO score by making all payments on time.
This card is easier to obtain because you deposit refundable cash collateral in a locked account. This removes the risk that you won't pay on time, as Discover will use the account to ensure it receives timely payments.
Your account balance determines your credit line up to the card's limit. With a clean record, you should eventually be able to replace this card with an unsecured one and recoup your deposit.
How Often Does Discover Raise Your Credit Limit?
Discover doesn't explicitly reveal its policy regarding raising your credit limit. However, anecdotal information is available from many sources. In fact, one of our editors reports that her Discover card, which she said she's owned for one and a half years, has already given her an automatic increase.
Automatic increases are best. The reason is that you will not be charged with a hard pull when the credit card company reevaluates your credit. In contrast, when you request a higher credit line, Discover will require a hard pull that can damage your score.
Now, asking for an occasional increase for one of your cards won't have a substantial impact on your score. However, if you make requests to multiple cards, your score could be significantly hurt, as it indicates a need for more credit that may be due to financial distress.
You can do a few things that invite your card issuer to reevaluate your credit limit without you requesting it. The first is to make your card company aware when your income increases or fixed expenses decline.

Many credit card websites allow you to maintain your personal profile that includes your annual income online. Make sure you include secondary sources of household income, such as Social Security or retirement account benefits, student financial aid, and self-employment income.
It's also helpful to reduce your credit utilization ratio (CUR), which is the total credit you use versus the amount of credit you have available. A significant decrease, such as a CUR drop from above 35% to below 20%, indicates that you are not in financial distress and could help prompt an automatic credit limit increase.
Inspect Your Reports and Dispute Mistakes
The answer to "Which credit bureau does Discover use?" is Equifax. Discover uses Equifax for about half of the requests it gets for a hard inquiry, dividing the other half equally between the two other credit bureaus.
In general, when applying for a new credit card, you should inspect your credit reports and dispute any mistakes, thereby helping to boost your score. By knowing which credit bureau the credit card company favors, you can concentrate on that bureau's credit report first.
Advertiser Disclosure
CardRates.com is a free online resource that offers valuable content and comparison services to users. To keep this resource 100% free, we receive compensation for referrals for many of the offers listed on the site. Along with key review factors, this compensation may impact how and where products appear across CardRates.com (including, for example, the order in which they appear). CardRates.com does not include the entire universe of available offers. Editorial opinions expressed on the site are strictly our own and are not provided, endorsed, or approved by advertisers.