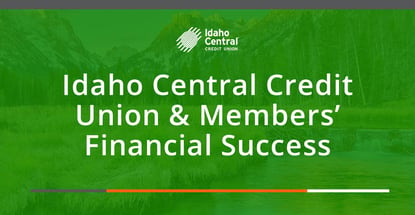 In a Nutshell: Idaho Central Credit Union was created in 1940 to serve employees of other credit unions. But today its membership is open to people all across Idaho and some parts of Washington. The credit union's mission is to help its members achieve financial success, and it does this in a variety of ways. ICCU's suite of credit cards has something for everyone, from those just starting out to well-seasoned spenders who like to take advantage of rewards programs. The institution also provides a Credit Care Program to help members who have had past financial difficulties get back to a healthy financial place. It also offers a robust mortgage program with options to suit all kinds of needs and borrowers, including those looking for affordable housing options.
When credit unions began springing up in the U.S. in the early part of the 20th century, they provided people with an alternative to commercial banks. They also provided banking services for those who would not otherwise be able to access them.
In those early days, credit unions differed from banks in that they were member-owned, nonprofit institutions that generally catered to a specific demographic such as employees of a certain company. They offered — and still do to this day — competitive rates and a distinct focus on providing quality customer service.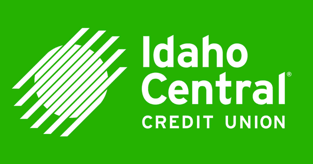 Idaho Central Credit Union was founded on these principles in 1940, but its membership pool was different than many other credit unions. It was a credit union created to serve employees of other credit unions, said Vice President of Public Relations Laura Smith.
"These employees weren't able to do their banking where they were working," she said. "So that's how we were initially created. And we've really experienced a lot of growth over the decades, especially in the past 15 years or so."
Smith said Idaho Central Credit Union's membership is now open to people all across the state and even people in some parts of Washington.
Today, Idaho Central Credit Union maintains 41 branch locations, has 435,000 members, and about $6.8 billion in assets, she said.
We spoke with Smith and Edward Tierney, the credit union's Chief Lending Officer, about how the institution helps its members gain and maintain financial wellness, its credit-building products and services, and its robust mortgage program.
Credit Products to Meet a Wide Range of Needs
Idaho Central Credit Union's mission is "Helping members achieve financial success," according to the institution website. And the credit union's wide-ranging products and services support this goal.
Tierney said that Idaho Central Credit Union has three main areas of focus — serving the average consumer, running its mortgage program, and serving businesses. We asked him about some of the organization's primary offerings when it comes to credit products for individuals.
"We have quite a few different varieties of credit-building products," Tierney said. "We focus on a little bit of everything. We'll start with the entry-level products, which is what we call our credit-builder Visa."
He said this credit card is geared toward people who are just starting out on their financial journey and are looking to establish a credit history.
"That's one of our more popular cards. We're probably funding anywhere from about 600 to 1,000 of those a month," Tierney said. "And we do have a pretty young membership base, which is also kind of exciting for a credit union, so we really promote that product."
He said the credit union also offers a Rewards Visa and a Premier Rewards Visa.
"So, if you're in what we call the swiper or the transactor category, we do have several different features that appeal to members," Tierney said. "The Premier Rewards card gives you more points and has a little higher rate. And the regular Rewards card still gives you points as well with a lower rate."
The organization also offers a fixed rate card as well as a low introductory, variable rate card, he explained.
"It's a whole suite of products designed to meet the needs of a wide range of members, depending on what those needs are," Tierney said. "We have a team of financial service officers who work closely with our members during the credit application process to try and choose the right product to fit our members' needs. And that's kind of what it was all about is helping members satisfy their needs."
Focusing on Quality Service and Education
Many credit unions tout their attention to providing personalized customer service. Of course, some do this better than others. But Idaho Central Credit Union has proven its worth when it comes to customer service.
The institution was voted the best credit union in Idaho across all regions in the 2021 Idaho's Best Award Ceremony.
"Idaho's Best differs from other awards in that it's not just the votes that count for each business," according to an announcement. "To ensure fair results and that small and large businesses have an equal opportunity to win, Idaho's Best considers online reviews from the last 12 calendar months as votes as well."
Tierney also discussed the ways in which the credit union works to help members who need a financial boost or simply a bit of guidance to help set them on the right path for financial success.
"We created a credit rebuilder program that's meant for those who have kind of hit the bottom and want to climb back up," he said. "We do those on a secured basis for Visas or for auto loans, or even for more of like, personal loans to help you build your credit again."
These products and services fall under Idaho Credit Union's Credit Care Program.
"ICCU's goal is to help you achieve financial success, and the right credit score helps with that goal. A good credit score can save you thousands of dollars on loans, may aid in getting into an apartment, and a good credit score may even help you get that job," according to the website. "Whether you're just starting off and building credit from the beginning or have had a few bumps along the way and need to rebuild, our Credit Care Program can help."
The credit union also provides financial literacy resources on its website and partners with SavvyMoney to help members gain a deeper understanding of the importance of credit and how they can improve their scores.
A Variety of Mortgages and Home Equity Loans
Tierney also addressed Idaho Central Credit Union's robust mortgage program.
"For mortgages, we do a little bit of everything," he said. "We do land, construction, purchase, refinance. And we work with all the government agencies so we can help those who are in need and partner up with some of our local not-for-profit housing entities to help put first-time homebuyers into homes with some grants."
As with its credit card offerings, Idaho Central Credit Union provides a variety of home loan options designed specifically to meet the unique needs of its members.
"Whether you're just starting out and need your first home, are looking to upgrade, or are ready to build your dream home, Idaho Central has the loan for you," according to the institution. "We offer quick, local decisions."
Watch on
It also provides members with options to tap into their home equity.
"A Home Equity Line of Credit (HELOC) gives you access to a set amount of funds you can reuse as you pay down your balance," according to the website. "You can use your HELOC to pay for home improvements, tuition, even purchase a vehicle. It may be the last loan you'll ever need!"
Because of the COVID-19 pandemic, businesses and individuals across the country were forced to alter their regular routines to stay safe and help keep others safe. Idaho Central Credit Union was no different.
Tierney said the institution promoted its digital banking services to members and it saw a big increase in members taking advantage of this convenient option.
"We focused more on our virtual channels, and that virtual channel did take off in 2020," he said. "We were fortunate that we had that option in place before (the pandemic) happened. We just upgraded our online mortgage application last year. And we ended up taking about 85% of our applications on the mortgage side online in 2020."
He said members realized the value of these services and the time it saves by not having to visit a branch. And they can upload and receive all the necessary information via the internet with results that are just as satisfying.
For the near future, Tierney said the credit union plans on continuing its focus on providing high-quality customer service and providing affordable housing options to its members.
Advertiser Disclosure
CardRates.com is a free online resource that offers valuable content and comparison services to users. To keep this resource 100% free, we receive compensation for referrals for many of the offers listed on the site. Along with key review factors, this compensation may impact how and where products appear across CardRates.com (including, for example, the order in which they appear). CardRates.com does not include the entire universe of available offers. Editorial opinions expressed on the site are strictly our own and are not provided, endorsed, or approved by advertisers.