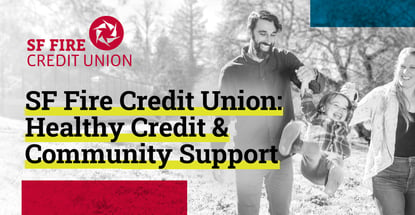 In a Nutshell: The credit union philosophy is all about service, and SF Fire Credit Union demonstrates its ongoing commitment to service in numerous ways. The credit union was founded in 1951 specifically for firefighters in San Francisco but has since expanded its membership criteria to include many other San Francisco residents. It also strives to provide its members with competitive financial products, like its Visa credit card and signature loan. The credit union also offers a range of financial literacy avenues for members. Meanwhile, it focuses on causes important to the firefighter community, and thus the community at large.
Many credit unions across the U.S. began serving a small niche group of members with the aim of delivering the best possible rates and customer service to the groups. Over the years, many credit unions have expanded their charters to greatly expand their membership and the original membership niche has been long forgotten.
But that's not the case when it comes to SF Fire Credit Union. Just as the name suggests, the institution was founded specifically for firefighters in San Francisco. While the credit union allows a much broader range of people to join nowadays, the organization has not lost its focus on the firefighters it served from the beginning.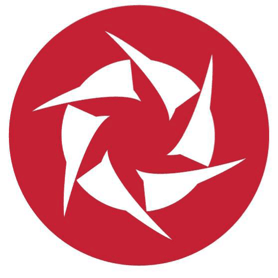 "In 1951, a group of firefighters at Engine 17 pooled their money together and started their own credit union at the fire station," said Tatiana Jimenez, AVP of Brand Loyalty at SF Fire Credit Union. "Some firefighters were having a hard time buying their equipment because back in the day you had to buy your own turnouts, which are the protective uniforms the firefighters wore, and they were quite pricey."
Today, the credit union is open to those who live, work, or attend school in San Francisco, San Mateo, or Marin counties. It maintains three branches and has about 72,000 members.
"It was just announced that we were voted Best Bank in San Francisco by an SF Weekly Readers' Poll," Jimenez said. "We're super excited about that. It reinforces that we're doing something right for our community and members."
Jimenez explained that although SF Fire Credit Union's membership includes many more people than just firefighters, it makes a point to remain focused on the firefighting community.
"We think of it as a symbiotic relationship because the firefighter community helps San Franciscans, and, in turn, San Franciscans can help the firefighting community by being part of this credit union," Jimenez said. "Also, the more people and the more financial power we have, the more discounts we can give to members and so on."
A Versatile, Low-Interest Credit Card Suitable for a Wide Range of Members
These days it's not uncommon for credit unions and banks to offer a suite of credit cards catering to people in all kinds of financial situations.
But SF Fire Credit Union only offers one credit card. This isn't an oversight, it's simply that the competitive SF Fire Credit Union Platinum Visa Credit Card may be the only card a person needs.
"We tend to have lower rates in general because we have that give-back in our philosophy as a credit union," Jimenez said. "But, specifically with our credit card product — the biggest differentiator is the low rate — which I don't think is always noticed because consumers are inundated with credit card offers with enormous amounts of bonus points. Our card has no gimmicks, and is really great for folks who are rebuilding credit, or perhaps this is their first card."
The card also features no annual charges and no fees for cash advances, balance transfers, currency exchange, or foreign transactions. It also includes cash back rewards, overdraft protection, and free travel services.
So, whether you're rebuilding credit or just looking for a solid credit card with some nice perks, the SF Fire Credit Union Platinum Visa Credit Card makes for an appealing option.
"It's also a great companion product with our checking account, where we do ATM rebates as well," Jimenez said.
She said the credit union focuses on helping people maintain a healthy financial life in other ways as well.
"During the pandemic, we did things like offer a special signature loan at a low rate with no payments for six months. We knew that this would be helpful to members who may have lost their jobs or were experiencing hardship, so we wanted to work with them," Jimenez said.
Offering Free Online Financial Literacy Resources and One-on-One Counseling
SF Fire Credit Union also makes it a point to provide its members with the educational tools and resources that can help them along on their financial journey.
"One of the cool things we implemented in the last few years is the Financial Education Center, which is on our website," Jimenez said. "It's actually really great for a time like now, when a lot of people are sheltering in place and we can't do in-person seminars or workshops."
She said the education center is an online portal where members can log in and save their progress on the various educational modules available.
"There are different modules where you can learn banking basics, how to budget. You can learn about what it takes to buy a home, car, etc. So that's been a big endeavor over the last few years, and we see a lot of members using it. We think that really adds value." — Tatiana Jimenez, AVP of Brand Loyalty for SF Fire Credit Union
SF Fire Credit Union also works with the BALANCE Financial Fitness Program for members who need more hands-on guidance.
Credit union members also have free access to financial counseling and education through the BALANCE Financial Fitness Program. With BALANCE, you can work with a financial expert to improve your credit rating and money management skills," according to the credit union.
Jimenez said members can always contact the credit union directly to see which path may be best for financial guidance.
"I think that we have just an incredible staff, so members can just start with our contact center, and the contact center can point them in the right direction whether it's BALANCE, whether it's an online module, a loan officer, or one of our financial advisors," she said.
Supporting Firefighter Causes that Benefit the Entire San Francisco Community
Firefighters have a reputation for helping the communities in which they serve, and SF Fire Credit Union follows suit.
Jimenez said the credit union became a community charter institution in 1998, but firefighter charities remain a primary focus when it comes to giving back. Simply being a member of the credit union means you are helping give back to firefighter-related charities, organizations, and causes, according to the website.
The institution and its members support a wide range of programs important to the fire community, including the San Francisco Firefighters Cancer Prevention Foundation and the San Francisco Firefighters Toy Program.
"Over the years, we're proud to have provided significant levels of financial support to these and other initiatives. This active support is just part of how we thank the heroic first responders who serve and protect our community," according to the website.
In 2018, the credit union gave back $107,000, and in 2019 it gave back $155,000.
While 2020 presented unique challenges when it comes to hands-on community support, Jimenez said the credit union made it a point to remain active in the many causes it normally supports.
"We're still involved, just not physically," she said. "We fundraise for the toy program. We just held a Zoom Santa event for members. And we're experimenting with other ways to still be in the community and bring people joy."
Credit union employees are also provided with eight hours of paid time per year to volunteer for causes and organizations dear to the community, Jimenez said.
With its competitive products, focus on financial wellness, and strong community support, it's no surprise that SF Fire Credit Union was voted by residents as the Best Bank in San Francisco.
Advertiser Disclosure
CardRates.com is a free online resource that offers valuable content and comparison services to users. To keep this resource 100% free, we receive compensation for referrals for many of the offers listed on the site. Along with key review factors, this compensation may impact how and where products appear across CardRates.com (including, for example, the order in which they appear). CardRates.com does not include the entire universe of available offers. Editorial opinions expressed on the site are strictly our own and are not provided, endorsed, or approved by advertisers.