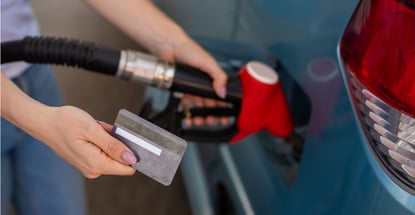 The best gas credit cards for fair credit make a virtue out of a necessity. After all, most of us aren't driving pure electric cars yet, so we may as well be rewarded for filling the tank with the black goo.
These cards do just that and are available to consumers who have fair credit or better. If you drive, and especially if you drive a lot, owning a card that rewards gasoline purchases makes a good deal of sense.
Best Gas Cards For Fair Credit
These cards have two outstanding characteristics. First, they give consumers with fair credit the opportunity to rebuild their credit simply by paying their bills on time each month. Secondly, these cards offer cash back rewards for the purchases you make, including purchases at the pump.
Beyond their gas rewards, these are simply good cards, offering a wide range of features from balance transfers to gift card discounts to cash advances. If you do take a cash advance, pay attention to the transaction fee and high variable APR.
Neat and simple, the Capital One QuicksilverOne Cash Rewards Credit Card pays you a flat cash back rate on all your eligible purchases. That may slightly ease the pain of spending $20 to $40 every time you tank up.
As a member of the issuer's "One Club," (along with SavorOne and VentureOne), this rewards Mastercard is reasonably easy to get. About the only knock on this gas rewards credit card is that it charges an annual fee, but at least the toll is small, and there is no foreign transaction fee.
Kudos to the Navy Federal Credit Union for offering members the More Rewards American Express® Credit Card that earns you extra rewards points for many types of everyday purchases, including gas. You or a family member must have armed forces service to qualify for this low-fee card.
Our research indicates that you can qualify for a fairly high credit limit with this card if you can boost your credit score into the good range.
Best Gas Cards For Students With Fair Credit
Many students have fair credit, but probably even more have no credit at all. These cards accommodate all eligible students and provide a cash rebate, often much needed, on gas purchases and other necessities.
Students who drive a car will love the Discover it® Student Chrome credit card, and for good reason. It offers a handsome cash back bonus reward for purchases at gas stations and restaurants, has a low fee schedule, and features the famous Cashback Match.
This tap-to-pay card offers around-the-clock customer service staffed by real humans here in the United States.
Although not expressly a gas card, the Capital One Quicksilver Student Cash Rewards Credit Card offers students a nice cash back rate on all purchases. This reward Mastercard has a grace period of 25 days, but its variable APR is no bargain, well above the interest rates charged by several other student credit cards.
You can use the card for Capital One Shopping, automatically receiving available coupon rebates at checkout and notifications of price drops on products you've purchased or viewed.
Best Secured Gas Card For Fair Credit
These two secured cards offer high rewards and are a good option for consumers with credit scores in the low 600s. As with every secured card, you must deposit cash collateral to cover your credit line.
The Discover it® Secured Credit Card lets you earn a high cash back rate at gas stations and restaurants. The rewards card offers all the usual Discover perks, including the Freeze it® feature that lets you instantly switch your account off and on.
The card's balance transfer transaction fee is reduced during the introductory APR promotion period, and the fees are generally low.
Best Gas Station Cards For Fair Credit
These credit cards are issued by oil companies for use at gas stations, and they all offer savings every time you tank up. You can get the card for your favorite gas brand or all three if you are an eclectic driver. These cards all share the same APRs and fees.
If you apply for the Exxon Mobil Smart Card+™, you'll save $0.30 per gallon for two months. Plus, you'll get $6 back after your first three purchases using the ExxonMobil app within two months of the account opening date.
After that, you'll instantly save $0.06 per gallon at the pump of participating stations.
You save a nickel a gallon when you use the Sunoco Rewards Credit Card to tank up at participating gas stations. New cardmembers may qualify for limited introductory promotions that temporarily save even more.
You can load the card into the Sunoco Mobile App and popular digital wallets for added payment convenience.
The Shell Fuel Rewards® Card® offers instant savings at the pump at participating Shell locations. New cardmembers save $0.30 per gallon (up to 20 gallons) on your first five Shell fuel purchases.
After that, you save $0.10 per gallon every time you fill up through the end of the promotional period. Once the promotion expires, the card provides you with savings of $0.05 per gallon for up to 20 gallons per fill-up.
What Is a Gas Credit Card?
A gas credit card rewards you with money when you purchase gasoline or diesel fuel. The bonus reward may take the form of cash back or points (for general-purpose, open-loop credit cards, including co-branded gas cards) or as immediate discounts at the pump (from fuel-only cards).
Open-loop credit cards may offer explicit rewards for gas purchases or may offer rewards on all purchases, including those at gas stations. In the latter group, rewards typically range from 1% to 1.5% on all eligible purchases.
In contrast, open-loop cards that specifically reward gas purchases typically offer a 2% to 3% cash back rewards rate (or 2x to 3X rewards point ratios) whenever you fill the tank.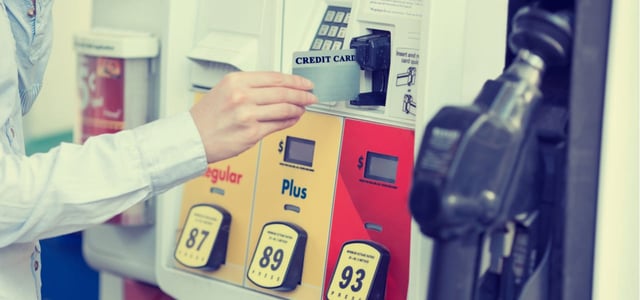 In some cases, you must select gas stations as your bonus merchant category on an open-loop card to get the higher reward rate. Cards with rotating quarterly bonus categories may include gas stations for a given quarter.
Still, these don't provide you with bonus rewards for your gas purchases during the other nine months of the year — you'll still earn the default 1% reward applied to all eligible non-bonus purchases.
Fuel-only credit cards are narrowly focused closed-loop cards that offer immediate discounts at the pump. They are fairly easy to obtain but may offer very low credit limits (i.e., starting at $200) to new cardmembers.
The rewards offered by fuel-only cards may apply to all purchases of automotive products produced by the oil company, not just fuel (i.e., motor oil, fuel additives, antifreeze, etc.). When you insert the card into the pump, the price per gallon is immediately reduced, and you'll see your savings in real time.
How Do I Apply For a Gas Credit Card?
There's nothing remarkably different about applying for a gas credit card. You can apply online by filling out an application form. Most issuers allow you to first prequalify for the card, thereby avoiding a hard pull of your credit reports.
You can also apply for gas station fuel cards by filling out and mailing a paper form available at the pump. It may take up to four weeks for the oil company to process your application and mail you the card.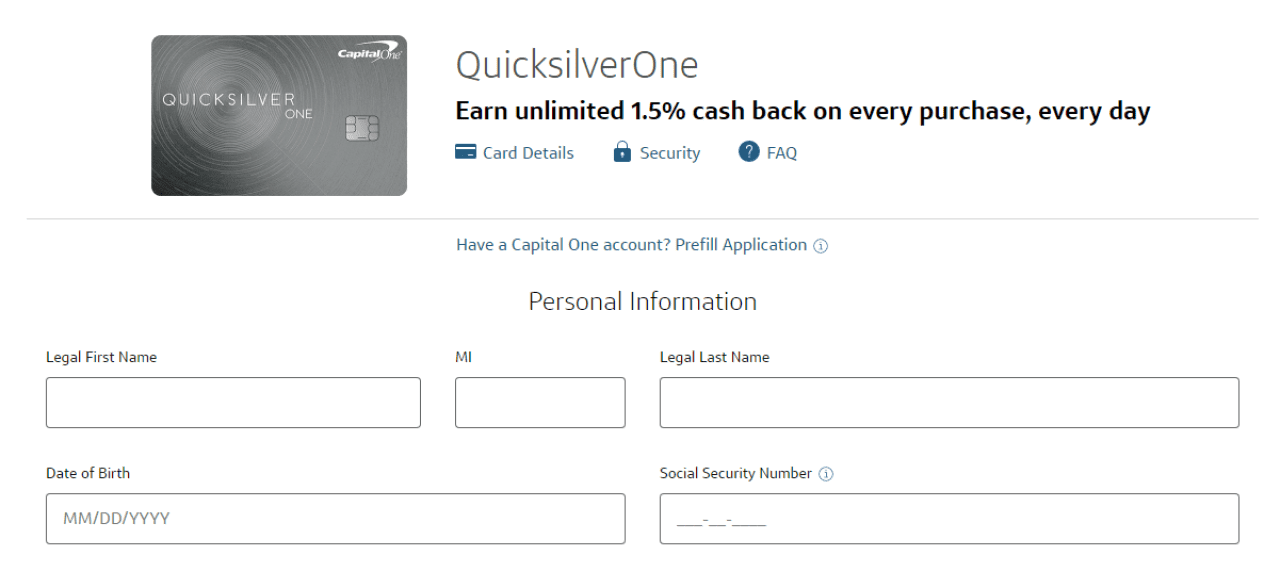 You'll have to do a little math to see whether you'd be better off with a general-purpose credit card with gas rewards or a fuel-only card limited to a single oil company.
For example, consider a credit card that pays 3% cash back on gas purchases versus a fuel-only card that saves you $0.05 per gallon.
Now, suppose you tank up by purchasing 20 gallons at $2.00 per gallon, a $40 purchase. The general purpose credit card will earn you $1.20 in rewards (0.03 x $40), whereas the fuel-only card will save you only $1.00 (20 x $0.05).
However, if the general purpose card offered 1.5% cash back on all purchases, you'd earn just (0.015 x $40), or $0.60. So, the better type of card depends specifically on the deal offered.
A general purpose credit card may be more valuable during times of rising fuel prices because it gives you a fixed reward percentage on increasingly expensive purchases. Compare that to fuel-only cards that save a fixed flat amount per gallon — the relative value of the savings decreases as gas prices rise. Naturally, the reverse is true when gas prices are falling.
You'll find that the gas station cards always offer a signup bonus of some sort — usually a higher discount for a specified period. Don't worry too much if you miss the deadline, as a new one will be on the way shortly.
Note that open-loop gas cards may limit bonus rewards to a fixed maximum each quarter.
One inconvenient fact about fuel-only cards is that you have to apply separately to each oil company. That's no problem if you are loyal to a particular brand of gasoline. But if you want more freedom of choice, you'll have to fill out multiple applications and then carry all those fuel cards around in your wallet.
A general-purpose credit card is more convenient because it can be used for all types of purchases, and it rewards gasoline purchases from any gas station. On the other hand, gas-only cards are among the easiest credit cards to obtain, a boon to consumers with fair credit or worse.
What Is the Minimum Credit Score Required For a Gas Credit Card?
You can get a student or secured gas credit card with just about any credit score or even with no credit score at all. A fair FICO score (i.e., 580 to 669) may be required for unsecured general-purpose gas credit cards.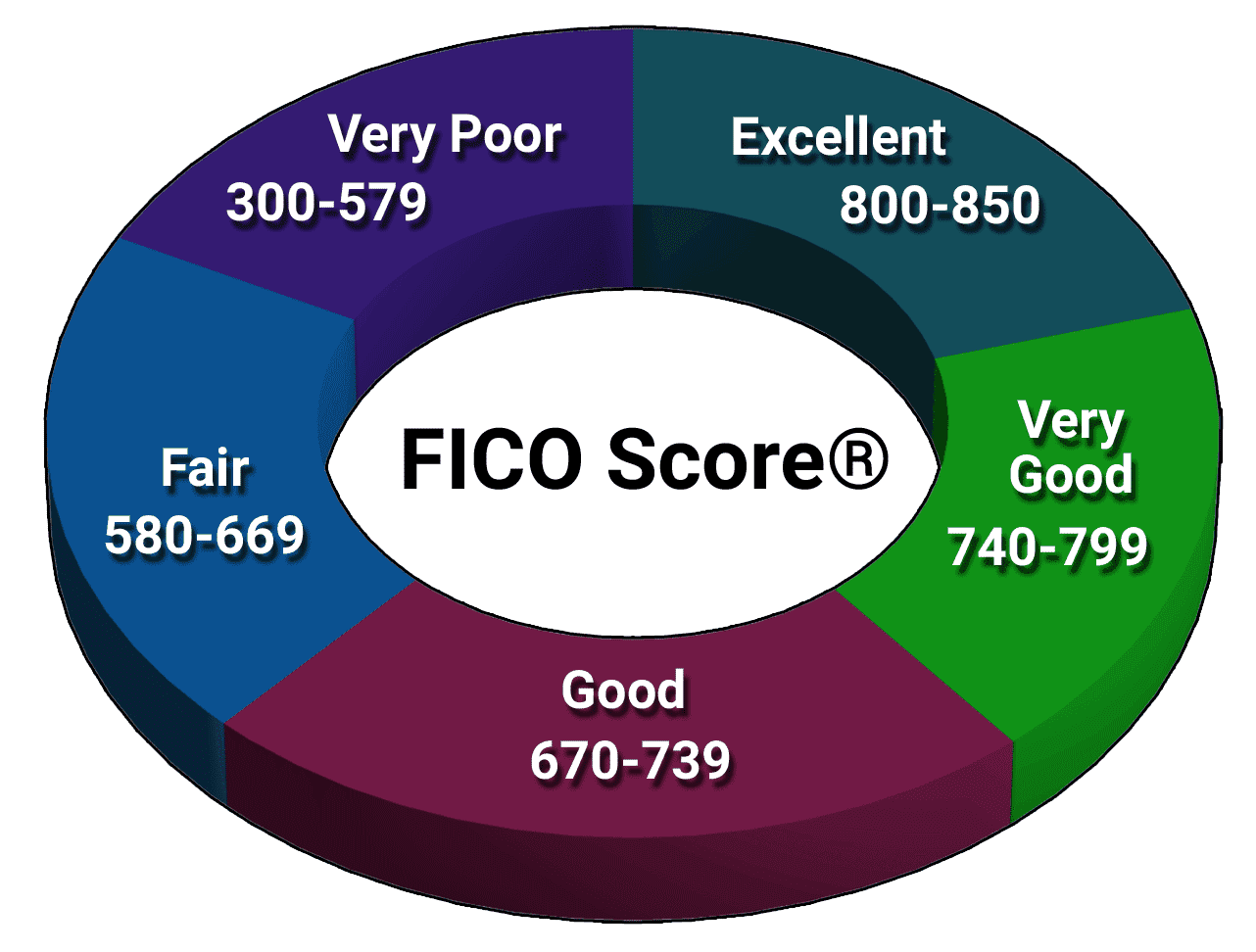 A secured credit card is a viable option for those who want to establish or repair their credit profile. The process is easy enough: You apply for a secured credit card and supply a cash deposit that covers your credit line.
The deposit goes into an account at the issuing bank, where it remains until you close the account or are upgraded to an unsecured card. You will want to ensure the money is in an insured account, but don't expect to be paid any interest on your deposit.
With your deposit acting as collateral, issuers are more likely to approve your credit card application, whatever your credit score. Your credit line will (with some rare exceptions) be fully funded by your deposit, and any transactions that would push your balance above the credit limit will be rejected.
Furthermore, the issuer will tap into your deposit account if you miss a credit card payment. This will cause your credit limit to drop by the amount of the missed payment (and trigger a late fee, typically around $40), and you'll have to replenish the account to reclaim your full credit line.
But if you miss more than one payment due date, don't be surprised if the issuer cancels the card. And if you fall more than three months behind on your payments, expect the credit card company to report you to one or more major credit bureau, your score will plummet, and your credit history will be stained for up to seven years.
On the other hand, by exhibiting creditworthy behavior, the issuer of your secured credit card may reward you with a higher credit limit (without requiring an additional deposit) or may refund your deposit, thereby converting your card to unsecured.
In either case, your credit score should rise, and with some steady progress, you may find yourself eligible for the better credit cards available today. Those cards will have more generous benefits and rewards, including possibly a higher cash back rewards rate on your fuel purchases.
Students are prized by credit card issuers, perhaps because they want to establish long-term brand loyalty (or at least brand inertia). This leads the issuers to basically disregard a student's low credit score or lack of any credit history.
A student credit card offers various perks intended to induce students to sign up. These may include cash back reward dollars or point rewards, a signup bonus reward, introductory 0% APR, low fees, free subscriptions to periodicals, and a bonus reward of statement credit for approved referrals.
After graduation, the card issuer may replace the student credit card with a general purpose one in a bid to capitalize on brand loyalty.
We at CardRates.com have nothing against brand loyalty as long as you aren't blinded to any potentially better choices available to you. We suggest you survey the card universe (reading our reviews will help immensely) after you graduate and make a decision based on your interests.
You can increase your gas rewards by taking steps to improve your credit score because a few credit cards for good to excellent credit offer higher reward rates on gas purchases.
For example, the Costco Anywhere Visa® Card by Citi, which requires excellent credit, offers top cash back reward dollars up to a purchase limit for gas purchases per year. And the Hilton Honors American Express Card earns you 5X bonus points for eligible purchases at gas stations.
You can improve your credit score and gain access to better rewards by paying your bills on time. It will also help to keep your credit utilization ratio (i.e., credit used divided by total credit available) below 30%, as the FICO scoring system marks down consumers with CURs above that threshold.

You may also lift your score by removing inaccurate negative information from your credit reports, either on your own or with the help of a credit repair service.
Another way to obtain more rewarding credit cards is to recruit a cosigner with a good or excellent credit score. Both you and the cosigner will be subject to the scrutiny of the three major credit bureaus, where creditworthy behavior can pay off in higher credit scores.
What Is the Easiest Gas Card to Be Approved For?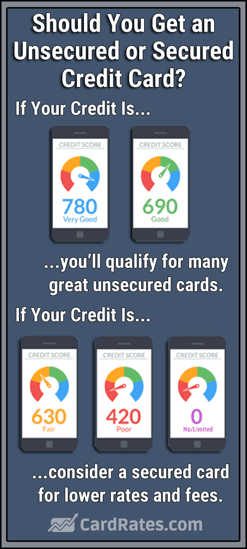 The secured and student cards reviewed earlier are the easiest to obtain among the general-purpose cards that offer rewards for gas purchases. Both have special rules that reduce the importance of having a good credit score or any credit history at all.
Fuel-only cards are inherently easy to get. That's because the oil companies want to build customer loyalty in the face of cut-throat competition.
Many drivers fill up based on convenience or price. Fuel cards let the oil companies compete by locking in a reduced price for fuel.
Another reason that fuel-only cards are easy to get is that they are less risky.
If someone steals your credit card, they may go on a wild shopping spree spending thousands before the card is locked. A stolen fuel card may run up the price of a fill-up or two before the account is frozen, maybe costing $80 of damage or less.
Is There a Credit Card For Gas Only?
There are three types of gas cards:
General purpose credit cards that offer rewards on the purchase of fuel.
Open-loop cards issued by the major oil companies co-branded with a payment network (e.g., Visa, Mastercard, American Express) that can be used as a general-purpose credit card.
Fuel-only cards issued by oil companies and other organizations that exclusively provide discounts on fuel purchases. The three fuel cards reviewed earlier, Shell Fuel Rewards® Card®, Sunoco Rewards Credit Card, and Exxon Mobil Smart Card+™, all fall into this category.
In addition, there are gas-only cards that can be used to purchase fuel from a variety of oil companies. For example, the WEX Fuel Card is accepted at 95% of U.S. gas stations. Small and medium truck fleets are big users of the AtoB Fuel Card, a business credit card.
One question often asked is whether a fuel-only credit card is worth it, given that general-purpose cards exist that offer bonus rewards on gas purchases. In fact, fuel-only cards can make good sense if you drive a lot, especially if you drive a gas-guzzling SUV that is neither a hybrid nor all-electric.
Fuel-only cards save you money on the spot with every gallon you pump. You need to do a few sample calculations to see whether the payoff in rewards from a general-purpose gas card are worth more than the discount you receive with a fuel-only card.
Here is an interesting question: Can you get rewards when you pay to charge your electric vehicle? So far, we are not aware of any credit cards that offer bonus rewards for charge-ups, but efforts are underway. The question is complicated because many charge-up stations are free to use.
For example, about half of the ChargePoint electric charge network is free. While you can pay for a charge-up using a credit card, chances are it will not earn you any bonus rewards, either as a fuel purchase or a travel purchase.
Electric cars are a dynamic market, as is the fueling infrastructure for these vehicles. Given the American knack for monetizing any demand, we would not be surprised to see this merchant category become eligible for bonus rewards within the next few years.
How Do I Choose the Best Gas Credit Card?
The best gas credit card is the one that is best for you. By that, we mean how and what you drive may determine your choice.
If you drive relatively few miles per month and do so in a low-mpg vehicle, you may not need to bother with a fuel-only credit card. Rather, a general-purpose credit card with gas rewards may be your best bet.
At the other extreme are long-haul truckers who spend an inordinate amount of time and money pumping gas. A fuel-only card that saves money on every gallon of gas or diesel may be worth more than the rewards earned from a general-purpose card.
Corporate fleets and trucking companies may issue a fuel-only business credit card to employees as a benefit of the job. This can save paperwork as an alternative to employees filing to be reimbursed for work-related fuel expenses.
The co-branded fuel cards are problematic. While fairly easy to obtain, they can be costly, offer meager rewards, have high interest rates, and usually carry low credit limits.
Moreover, co-branded fuel cards may not even provide discounts on fuel. You can get rewards for purchasing gas, but that's not the same as an immediate discount at the pump of cold, hard cash — they may simply be fuel credits on your next statement.
Gas cards co-branded with Visa, Amex, or Mastercard can be used anywhere those brands are accepted. But their gas rewards may be available only after you jump through some hoops.

For example, a Texaco or Chevron Techron Advantage® Visa® Card will credit you $0.10 per gallon after $500 of qualifying purchases per billing period. Translation: Qualifying purchases are those you make outside of fuel merchants, like grocery, dining, and travel.
In other words, you must spend $500 elsewhere during the month to earn the full $0.10 per gallon discount. If you use the card to spend only $100 on non-fuel purchases, your discount will be a mere $0.02 per gallon.
Compare that to a Chevron or Texaco fuel-only card, which gives you a $0.06 to $0.10 per gallon statement fuel credit for gas purchases of only those brands of gas. Those credits expire in six months if you don't apply them to future gas purchases by then.
Whichever gas card you get, you need to read the fine print carefully. For example, the Exxon Mobil Smart Card+™ has an introductory two-month promotion promising a $0.30 per gallon discount. However, only $0.06 per gallon is offered as a discount at the pump, while the remaining $0.24 per gallon is in the form of a statement credit.
Furthermore, to get the $6 promotional statement credit, you must first get the ExxonMobil Rewards+ App, sign up for your SmartCard, and then make at least three mobile transactions during the two-month promo period.
How Do I Build Credit With a Gas Card?
All the credit cards in this review report your payments to at least one of the three major credit bureaus. That means you can build credit by responsibly using your card.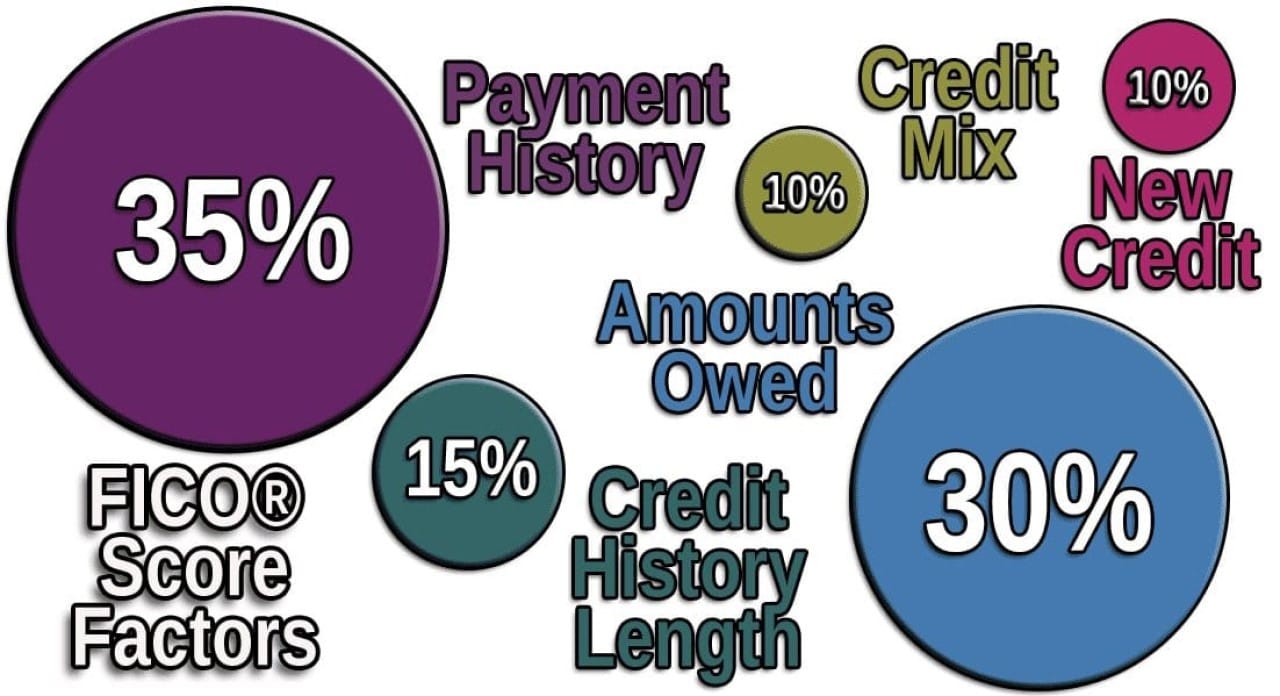 If you have fair or bad credit, these suggestions can make a big difference in your credit score. You may be able to go from bad credit to good credit in as little as a year.
1.    Pay your bills on time: 35% of your FICO score stems from your payment history. Consistently paying on time will slowly cause your score to rise, but missing payments can do quick harm. Payments over 90 days late are recorded on your credit reports and remain there for seven years, pushing your score toward the poor credit end of the range. If you miss credit card payments because you have too many of them, consider consolidating them with balance transfer transactions.
2.    Reduce credit card balances. Another 30% of your FICO score is based on your credit utilization rate, which is your credit used divided by your total available credit limit. If your CUR is 30% or higher, paying down your balances will improve your score.
Consider using a debit card for a while until you pay off your credit balances. A debit card will not affect your CUR, but neither will it offer you cash back rewards. Do not close credit card accounts you pay off, even if you don't intend to use them anymore. Doing so is a poor credit practice because it may increase your CUR. Instead, use all of your cards at least once a year to keep them from being considered dormant.
3.    Fix your credit reports: If your credit reports contain derogatory information that is inaccurate, unfair, or unverifiable, you can challenge the bad data and have it removed. You can dispute questionable items on your own or hire a credit repair service to do the work for you. Either way, your credit score should quickly improve if your efforts are successful.
Treat your gas card like any other credit card, which is to say, in a creditworthy manner. Better gas cards await you when you raise your credit score into the good range, featuring more generous rewards and benefits as well as lower APRs and higher credit limits. You'll also find it easier to get loans on favorable terms.
Compare the Best Gas Credit Cards For Fair Credit
Our review of the best gas credit cards for fair credit reveals the choices open to drivers who want to save money at the pump or at least earn rewards for filling up the tank. Unless you really rack up the miles, you may find general purpose credit cards to be the most rewarding since you can earn cash back or rewards points on a wide variety of purchases.
But if you are serious about saving every penny at the pump, one of the fuel-only credit cards may suit you well.
You can compare the cards by clicking on the APPLY NOW links in the summary boxes and then reading all information and fine print about each card. It's important to be fully informed before applying for any credit card so you can avoid surprises later.
Advertiser Disclosure
CardRates.com is a free online resource that offers valuable content and comparison services to users. To keep this resource 100% free, we receive compensation for referrals for many of the offers listed on the site. Along with key review factors, this compensation may impact how and where products appear across CardRates.com (including, for example, the order in which they appear). CardRates.com does not include the entire universe of available offers. Editorial opinions expressed on the site are strictly our own and are not provided, endorsed, or approved by advertisers.