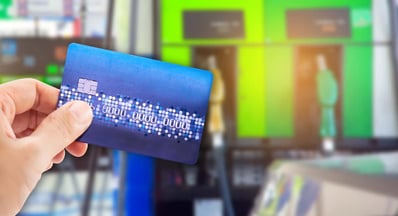 Gas credit cards are some of the most popular credit cards thanks to how seamless their savings are. If you drive, gas is a common and costly expense in your life. 
I know I'm not the only one who will look up the cheapest gas prices and drive the extra mile if it means I can save a few cents per gallon. Fortunately, many credit cards will basically do that for you without any extra work.
The cards below offer cash back and other rewards just for paying at the pump. The best part is that gaining approval for these cards is relatively easy. There's a gas card for everyone – no matter if you have bad credit or need help rebuilding credit.
Easy Approval Gas Cards For Good to Excellent Credit
Earning and maintaining a good or excellent credit score is not always easy. Sustaining good credit means making on-time credit card payments, keeping balances low, and limiting the number of applications for new credit.
Borrowers with a good credit history have more options for the best credit cards. Consumers with credit scores between 670 and 850 have a high chance of receiving approval for these cards.
Each of these cards has its own perks on top of the gas rewards. They not only reward cardholders for every gas purchase, these cards have enhanced rewards in specific categories, including grocery and restaurant spending.
Make sure to look out for the intro offer each rewards card has as well. Some cards offer hundreds of dollars back in a statement credit after spending a certain amount in the first few months. That's perfect if you have a big purchase coming up. If you're traveling abroad, the Costco Anywhere Visa and Citi Premier cards do not charge a foreign transaction fee when you make purchases overseas. 
Easy Approval Gas Cards For Fair Credit
These cards are perfect for those in the middle of their credit-building journey. Anyone with a fair credit score between 580 and 670 can qualify for the credit cards below.
These cards offer great benefits and points or cash rewards to consumers with fair credit. Each rewards card charges a small or no annual fee, and cardholders have the opportunity to wipe out the cost of the annual fee by redeeming the rewards.
The More Rewards American Express® Credit Card also has more perks for drivers and their cars. The card also offers drivers complimentary roadside assistance and 25% off select car rentals with car rental loss and damage insurance included.
Easy Approval Gas Cards For Bad Credit
These easy approval gas credit cards specialize in helping consumers with bad credit earn rewards while rebuilding credit with responsible use. Even borrowers with a poor credit history and a FICO credit score below 580 can rack up gas rewards with these cards.
All of these cards are secured, which means the credit card issuer requires a deposit for approval. The deposit the cardholder puts down becomes the card's credit limit. With responsible use over time, cardholders are eligible for a review to see if they can transition to an unsecured line of credit with a higher credit limit.
Secured credit card issuers don't depend heavily on credit history when deciding whether to approve someone for the card. A secured credit card can help people build credit to the point where they can transition to an unsecured card after several months of on-time payments. 
Gas Station-Specific Cards With Easy Approval
Depending on where you work or live, the best option to save some cash may be a gas station fuel card. These are closed-loop cards, which means the fuel card only works at the specified gas station. 
You can use closed-loop gas credit cards at the pump or inside the convenience store. In fact, most of these cards offer a bigger discount on every gallon of gas after the cardholder buys food or drinks inside.
Brand-specific gas credit cards may be perfect for getting some cash back from your commute. Gas stations usually have some pretty good deals on snacks or sodas so using a gas card to buy the snacks and drinks will create even more savings on a fuel purchase.
What is a Gas Credit Card?
A gas card can either be a general-purpose card that earns cardholders cash back on gas purchases or a station-specific card that will only work at the station it's affiliated with. It's easy to spot the difference between the two: The general purpose card will usually have a payment network logo on it, such as Mastercard or Visa. These cards also earn rewards at a host of other merchants, not just at gas stations.
A general-purpose Mastercard or Visa gas credit card will work anywhere a Mastercard or Visa is accepted. These types of credit cards usually require a fair to good credit score for approval.

Gas station-specific cards offer more savings at the gas stations. Cardholders earn rewards for their purchases at the pump or those made inside the convenience store. Those savings turn into a few cents off per gallon of gas – but those cents add up to dollars of savings on every gas purchase. 
Unlike general purpose cards, these cards do not typically require a fair to good credit score, and those with a poor credit history may qualify for approval. 
How Do Gas Credit Cards Work?
Gas credit cards work just like any other card in your wallet with the benefit of earning more rewards on fuel purchases. You can insert the chip, tap, or swipe your card at the pump just as you would any other credit card to complete the sale.
With the exclusion of station-specific cards that only work at that gas station, you can use gas station credit cards anywhere that accepts the payment network affiliated with the card, such as Mastercard or Visa.
Some cards will reward up to 5% cash back or 5X points for fuel purchases in addition to rewards on everyday purchases. Cardholders can typically redeem their rewards for a statement credit or a gift card, among other things.
Gas station-specific cards have the ability to provide instant savings of a few cents off every gallon of gas at the pump. Over time, those few cents add up and can turn into hundreds of dollars in savings every year just by using the gas-station credit card.
What Credit Score Do You Need For a Gas Card?
Many gas credit cards require no minimum score to receive approval. People with no credit or bad credit can receive approval for a card designed for their credit range.
Those with no or bad credit history can sign up for a secured card that offers rewards for fuel purchases. The secured card's credit limit is equal to the amount the cardholder puts down in a refundable security deposit.
Card issuers review secured card accounts and can upgrade them to unsecured accounts after consecutive on-time payments.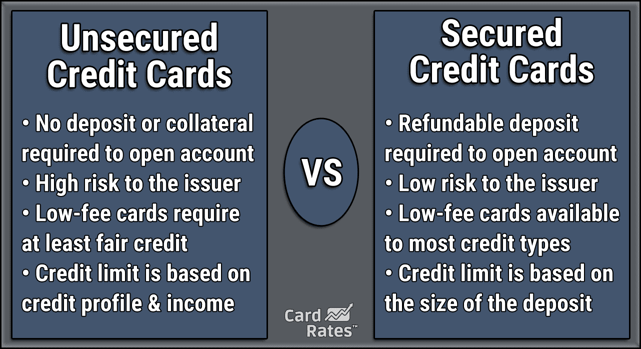 If you have a fair-to-good credit score, you can opt for an unsecured card with higher limits. A lot of cards in this category feature bonuses at account opening, such as a credit after spending a certain amount within a few months.
Can You Get a Gas Credit Card For Personal Use?
There are several gas credit cards available for consumers to save on fuel purchases. Unless it is a gas station co-branded card that only works at a specific station, cardholders can use their card at grocery stores, restaurants, and everywhere else to rack up rewards.
Some cards, such as the Shell Fuel Rewards Mastercard, offer instant savings whenever you use the card to pay for gas at a specific gas station. Other gas cards allow you to use the cash back and rewards points earned at the pump toward a statement credit.
There are rewards cards for people with credit scores at every level. You do not need excellent credit to earn rewards for paying for gas. Some secured cards offer rewards while also reporting on-time payments to the credit bureaus to help you boost credit with responsible use.
Can You Get a Shell Gas Card With Bad Credit?
Bad credit alone will not prevent you from being approved for a Shell Fuel Rewards gas card. People with bad credit can still apply for either the Shell Fuel Rewards® Mastercard or the Shell Fuel Rewards® Card®.
If you do not receive approval for the Mastercard version, the card issuer will automatically consider you for the Fuel Rewards Card.
The Mastercard version will work anywhere that accepts Mastercard, while the Fuel Rewards Card will only work at Shell gas stations and on the Fuel Rewards website. Both cards save you money at the pump. By linking a credit card to the Fuel Rewards Card, cardholders can earn gas savings whenever they eat at a participating restaurant and pay with the linked card.
Cardholders can also take advantage of the Fuel Rewards Store to earn more savings at the pump. The store has tickets to some of the biggest concerts and sporting events across the country, as well as items from popular brands.
Are There Easy Approval Gas Cards For Businesses?
Several gas stations offer their own fleet card. These cards are good for a business that operates a lot of vehicles, or for a small business that has to pay for company vehicles and gas. 
A fleet or small business credit card generally has tougher approval requirements, including higher credit scores or a minimum bank balance.
For example, Brex offers a credit card for businesses and startups that does not require a credit check. But businesses will have to show that they meet at least one other qualifier, including having more than $500,000 in the bank, or earning more than $1 million in revenue a year.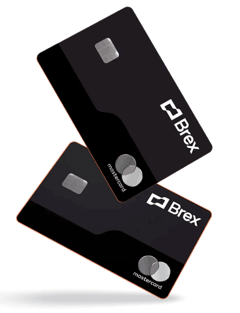 A fleet card may not work for you if you have bad credit, but business owners still have options for obtaining a gas credit card. Card issuers may charge a high annual fee and interest rate, or look for a high bank balance when deciding whether to approve you.
Small business credit cards for owners with bad credit typically have a lower credit limit and few, if any, rewards. Business gas cards with easy approval are available but will require time and research to decide which one is right for your situation.
It's Easy to Get a Gas Credit Card
Gas is an expense the vast majority of us have to deal with regularly. Nearly 90% of American adults have a driver's license. If gas stations didn't play such a critical role in travel, there wouldn't be one on nearly every street corner.
Finding easy approval gas credit cards is important to saving some extra money. A gas rewards card that also pays rewards on other types of purchases may be the best option for people who spend a lot on gas, travel, groceries, and restaurants.
If that one gas station on your commute to work always has cheaper gas than all of its competitors, it may be wise to look into that station's credit card and see the benefits and gas savings it provides.
Gas credit cards are surprisingly well-rounded, with options for small business owners, fleet owners, and consumers with excellent credit to people with no credit at all. Some cards provide borrowers with attractive introductory offers that include lower interest rates and statement credits after they spend a certain amount within a few months of account opening. Finding the right card for you with easy approval odds doesn't have to be difficult; fortunately, there are several options for every type of spending habit.
Advertiser Disclosure
CardRates.com is a free online resource that offers valuable content and comparison services to users. To keep this resource 100% free, we receive compensation for referrals for many of the offers listed on the site. Along with key review factors, this compensation may impact how and where products appear across CardRates.com (including, for example, the order in which they appear). CardRates.com does not include the entire universe of available offers. Editorial opinions expressed on the site are strictly our own and are not provided, endorsed, or approved by advertisers.