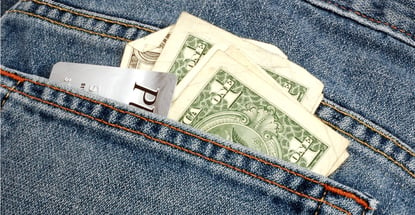 Credit card issuers must find consumers with fair credit a challenging bunch. "Fair" credit occupies that murky territory between bad and good, where creditworthiness is somewhat suspect. The issuer's task is to balance the risk of cardholder default with the need to compete for the overwhelming majority of fair-credit consumers who pay their bills on time.
For some issuers, the answer is to offer modest cash back rewards coupled with high APRs, nuisance fees, limited perks, and/or security deposits. We've rounded up the cream of the crop for this review to help you judge how well the credit card companies accomplished their balancing acts. 
We've divided the reviewed offerings into groups of unsecured, secured, and student credit cards for fair credit. Use them responsibly, and you'll likely reascend into good-credit territory within a reasonable time.
Unsecured Cash Back Cards For Fair Credit
The following cards are for consumers who don't favor forking over a few hundred dollars of collateral just to get a credit card. That's fine, but be aware that you will face higher interest rates and fees with these unsecured cards than you would by making a refundable deposit on a secured credit card.
These unsecured cards offer cash back on all eligible purchases that may include limited bonus rewards on select merchant categories. In return, you'll likely pay an APR of about 30% (or more) if you stretch your payments across multiple billing periods. We advise you to avoid the interest by charging only the amount you can afford to repay each month.
If you have fair credit, your reaction to this collection of credit cards may hinge on your previous credit category. If you clawed your way back up from the bad-credit badlands, you may view these offerings as a justified reward acknowledging your journey toward decent credit. 
If you've fallen from good credit, you may consider these cards as punishment, justified or not, for unfortunate financial circumstances.
Our take is straightforward: These fair-credit credit cards provide reasonable value, especially if you can avoid interest charges by paying your bill in full each month. And modest cash back is better than none at all. 
Secured Cash Back Cards For Fair Credit
Secured cards are easy to get and usually offer better perks than those offered by their unsecured siblings. You may prefer to make a refundable deposit for one of these instead of facing higher, nonrefundable fees on unsecured cards for fair credit.
The APRs on these cards aren't dramatically lower than those on the reviewed unsecured cards. But the average cash back rewards are a bit more generous, and the fees are somewhat lower. Pay on time and your card will likely refund your deposit within a year of account opening. 
Student Cash Back Cards For Fair Credit
Student credit cards are the best deal in the industry. You don't need good credit (or any credit at all) or to pay any annual fees or deposits. The APRs are substantially lower than those that come with the non-student versions, and the cash back rewards are more generous. If you qualify, these cards are something you shouldn't pass up.
To qualify for these cards, you must be a student, but issuer standards differ. For example, these issuers require you to enroll in a two- or four-year college, but only Capital One lets you keep your card if you lose student status. In all cases, you must be at least 18 years old and have enough income to pay your monthly bill.
What Is Fair Credit?
Fair credit refers to a credit score within a specific range, typically between 580 and 669, depending on the credit reporting agency (i.e., FICO or VantageScore). A fair score is below the average credit score but is not necessarily good or bad. It may limit your ability to obtain credit or loans at favorable interest rates.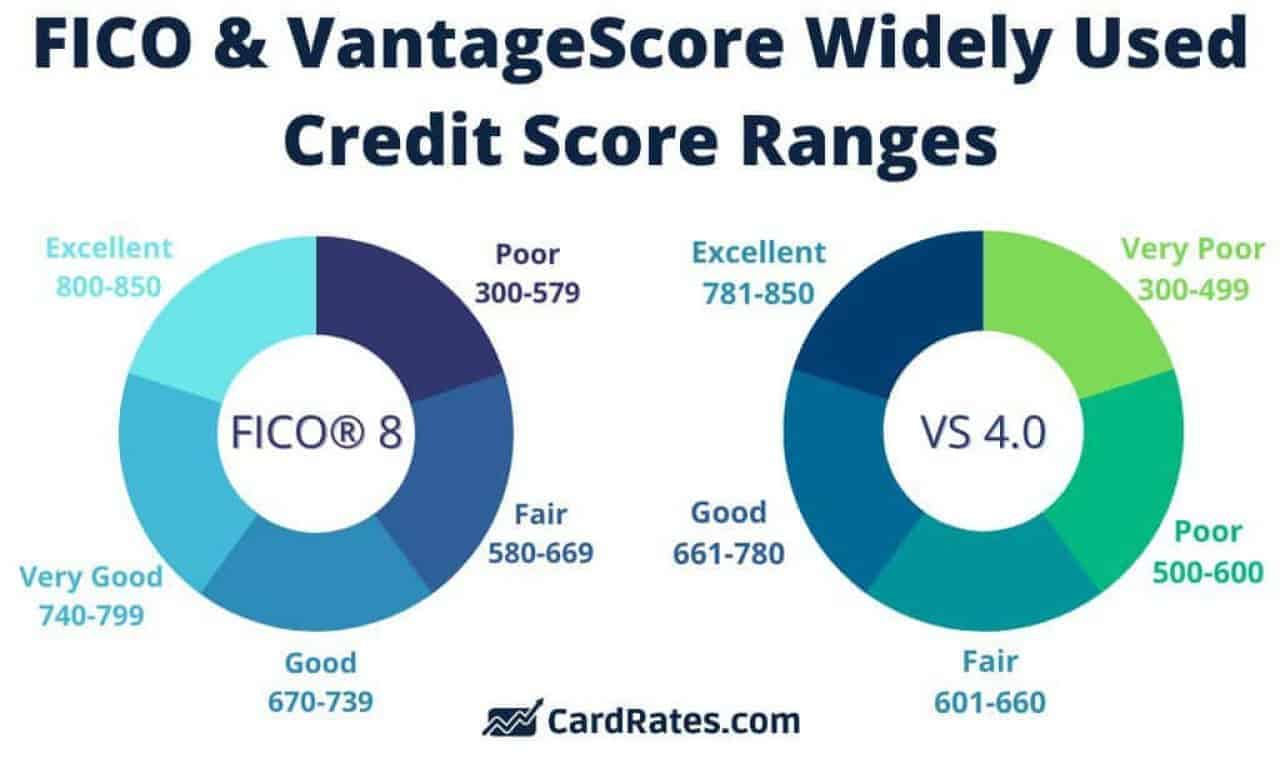 Lenders and financial institutions use credit scores as a measure of creditworthiness. A fair credit score suggests that a consumer may be a higher-risk borrower than someone with a good or excellent credit score. As a result, individuals with fair credit scores may have to pay higher interest rates on loans or credit cards, or creditors may deny them credit altogether.
You can improve a fair credit score by consistently paying on time, keeping credit card balances in check, and avoiding opening too many new credit accounts simultaneously. When you build credit, you increase your access to loans and credit cards with better terms.
What Is a Cash Back Credit Card?
A cash back credit card is a type of credit card that rewards cardholders for their purchases with cash back, typically as a percentage of the amount spent. For example, a cash back credit card may offer 1% cash back on all purchases, which means that for every $100 spent, the cardholder would receive $1 in cash back rewards.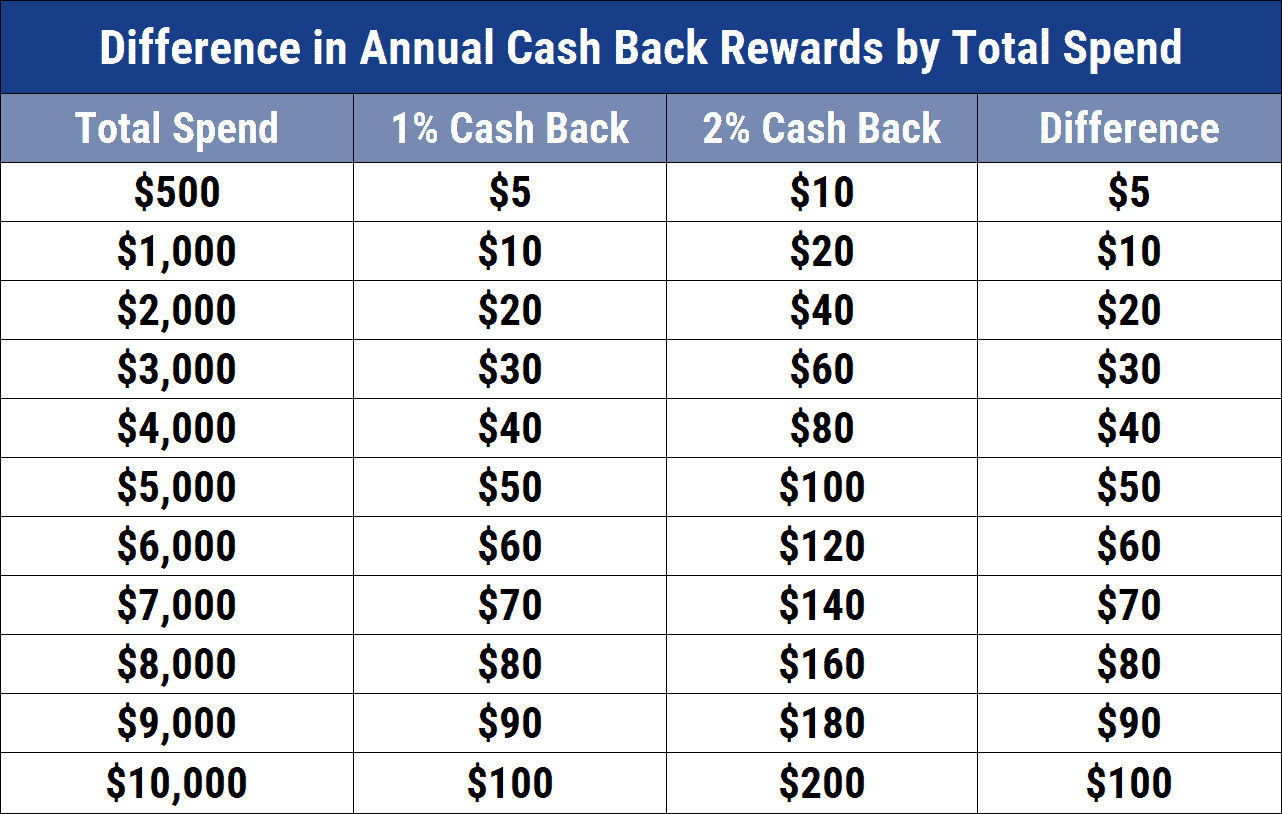 Cash back credit cards can be helpful for consumers who use them regularly to earn rewards for their spending. Some cash back credit cards offer higher cash back rates on specific spending categories, such as groceries, gas, or travel. Others offer a flat cash back rewards rate on all purchases.
Typically, you can redeem cash back rewards as statement credits, direct deposits to a bank account, or as a check. Some cash back credit cards may also offer additional benefits such as travel rewards, purchase protection, and extended warranty coverage.
Cash back credit cards are often best for consumers who pay their credit card balance in full each month. If you carry a balance on your credit card, you'll pay interest on your purchases, which can offset the value of any cash back rewards you earn.
How Do I Apply For a Cash Back Credit Card?
To apply for a cash back credit card, you'll need to research available offerings and ensure you meet the eligibility requirements. You can apply online, and if the issuer approves your application, expect the card to arrive in a week to 10 days. 
These are the steps to apply for a cash back credit card:
Research available cash back credit cards: Look online at reviews such as this one or speak to your bank or credit union to find the best credit card for your spending habits and credit profile.
Check eligibility requirements: Review the eligibility requirements for the cash back credit cards you're interested in to ensure you meet the prerequisites, including minimum credit score.
Compare offers: Compare the cash back rates, annual fees, and other features of each cash back credit card you're considering.
Fill out an application: Once you've selected the best credit card for your needs, complete an application online or in person. You'll need to provide personal information, including your name, address, Social Security number, and employment details.
Wait for approval: After submitting your application, the credit card issuer will review your application and credit history to determine your eligibility for the cash back credit card. You may receive an approval decision instantly or within a few days.
Activate your card: If your application is approved, you'll get your new cash back credit card in the mail. You'll need to activate your card before you can start using it.
Start earning cash back rewards: Once you've activated your cash back credit card, start using it for purchases to earn cash back rewards. Be sure to pay off your balance in full each month to avoid interest charges and to maximize your cash back rewards.
All the reviewed credit cards should be within reach if you have fair credit. The secured and student cards may have even more lenient conditions, including accepting applicants with very bad credit.
What Credit Score Do I Need to Get a Cash Back Credit Card?
The credit score required to get a cash back credit card can vary depending on the issuer and the specific credit card you're applying for. But, in general, you'll need at least a fair credit score, which typically falls within the range of 580 to 669, to qualify. The average credit score hovers just north of 700.
Some cash back credit cards may require a higher credit score, such as a good or excellent credit score, typically within the range of 670 to 850. If you have a lower credit score or no credit history, you may need to apply for a secured card, which requires a deposit as collateral to secure your credit limit. A secured card is an excellent vehicle for rebuilding credit.
In addition to your credit score, the credit card issuer will consider other factors when reviewing your application, such as your income, employment history, and credit utilization.
Even if you have a high enough credit score to qualify for a cash back credit card, your credit limit and cash back rewards may be lower if you have a shorter credit history or a higher debt-to-income ratio. Be sure to read the terms and conditions of the cash back credit card you're interested in to understand the credit requirements and how the rewards program works.
What Are the Pros and Cons of Cash Back Cards?
On the plus side are the (sometimes significant) rewards for spending, flexible redemptions, credit building, and additional benefits. Minuses include higher interest rates, extra fees, and the temptation to overspend.
Here are more details regarding the most notable advantages and disadvantages of using a cash back credit card.
Pros
Cons
Whether a cash back credit card is best for you ultimately depends on your financial situation and spending habits. If you use credit cards responsibly and can pay off your balance in full each month, a cash back credit card can be a great way to earn rewards for your spending. 
But if you tend to carry a balance on your credit card or are prone to overspending, a cash back credit card may not be your best choice.
How Do Unsecured, Secured, and Student Cash Back Cards Differ?
Cash back unsecured, secured, and student credit cards differ in several ways, including credit requirements, credit limits, rewards rates, and fees. Secured cards are easy to get but require a deposit, and you must attend college to get a student credit card.
Here's a breakdown of how these types of cash back credit cards differ:
When choosing a cash back credit card, consider your credit score, spending habits, and financial goals to determine which card type is right for you. 
What Credit Limit Should I Expect From a Cash Back Card For Fair Credit?
The credit limit you can expect from a cash back credit card for fair credit can vary depending on the card issuer and your creditworthiness. Credit limits may range from $500 to $2,000, generally lower than those for credit cards for people with good or excellent credit scores.
Some card issuers may offer a broader range of credit limits depending on your income, employment status, and credit history. Remember that the credit limit you receive may also depend on the specific cash back credit card you apply for, as well as the reward program details and other features the card offers.
If you receive approval for a fair-credit cash back card with a low credit limit, you can begin rebuilding credit over time by making timely payments, keeping your credit utilization ratio low, and maintaining a positive credit history.
You can also request a credit limit increase from the card issuer after several months (typically six or more) of responsible credit card use.
How Does Cash Back Compare to Miles and Points Rewards?
Cash back, miles, and points are all types of credit card rewards programs, but they differ in how you earn and redeem your rewards. Cash back is the most flexible, whereas points and miles are best for consumers who travel.
Here's a summary of how cash back compares to miles and points rewards:
Cash back rewards may be the best choice if you're looking for simplicity and flexibility. If you're a frequent traveler, miles or points rewards may be more valuable. Issuers may limit a cardholder with fair credit to point and mile rewards.
Don't Let Fair Credit Keep You From Cash Back
If our review shows anything, it's that a fair credit score does not impede owning a cash back credit card. You have many choices in three card categories: unsecured, secured, and student. Used responsibly, a fair-credit card can be your stepping stone to a higher credit score, better credit cards, and cheaper loans. 
The flip side is this: Late payments and high unpaid balances will damage your credit even further and may compromise your future access to credit.
Advertiser Disclosure
CardRates.com is a free online resource that offers valuable content and comparison services to users. To keep this resource 100% free, we receive compensation for referrals for many of the offers listed on the site. Along with key review factors, this compensation may impact how and where products appear across CardRates.com (including, for example, the order in which they appear). CardRates.com does not include the entire universe of available offers. Editorial opinions expressed on the site are strictly our own and are not provided, endorsed, or approved by advertisers.