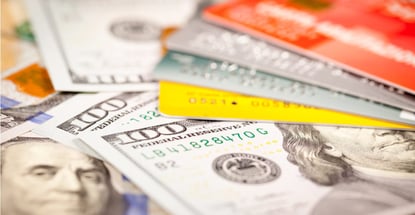 High credit line credit cards for fair credit? Something about that seems very wrong. After all, when your credit is only fair, you can expect card issuers to be rather cautious handing out credit lines that are not secured by collateral nor fortified by cosigners.
As it turns out, there are a goodly number of instant approval credit cards with high credit limits available to consumers with fair credit. To be sure, most holders of these cards will be assigned modest credit lines, well below the high limits occasionally reported.
Still, the potential for a substantial credit line is real, and you can help bring it about by working to improve your credit score.
Cards For Fair Credit With High Potential Credit Limits
When we talk about the high credit limits for these five cards, we mean it in relative terms. For example, three of the cards are for students, most of whom have modest incomes and little credit history, a recipe for a low credit line.
The fact that some cardmembers have been able to establish higher credit lines indicates the potential is there, even if it's not a slam dunk.
Be aware of the fees these cards may charge, such as an annual fee, cash advance charge, or foreign transaction fee.
The Capital One Platinum Credit Card has prompted forum-based credit limit claims up to $12,000. Of course, the cardmember making that claim says that it took 12 years to achieve.
What we can say is that the starting average credit limit for this unsecured card is between $300 and $500, but higher limits are possible after you pay your bill on time for five months in a row.
Reports on CreditBoards forums indicate that the Navy Federal Credit Union (NFCU), the issuer of the More Rewards American Express® Credit Card, imposes an $80,000 credit limit per individual across all of its credit cards. The same forum mentions a credit limit of $27,500 for this card alone.
Credit unions frequently have a credit card offer with generous terms for their members, as seems to be the case with this credit card offer. You must be eligible through military service, and join the NFCU before you can apply for any of its accounts. You can also get a secured Mastercard from NFCU.
The Capital One QuicksilverOne Cash Rewards Credit Card is a good unsecured card if you have fair credit and want a simple cash back rewards scheme. It has a minimum credit limit of $300, and with creditworthy behavior, a cardmember with average credit may achieve a limit of around $2,000.
If you can boost your score into the "good" credit score range (i.e., above 670 in the FICO scoring system), you may be able to raise your credit line as high as $5,000. More likely, you would trade this instant approval card for one featuring more generous benefits.
You may be able to snag a credit line as high as $4,000 with the Discover it® Student Chrome , which is what one student reported on the myFICO forum. Another student boasts on the forum of a $3,500 limit with this card.
This card is a fine choice for many reasons, and, coupled with a high credit limit, it becomes our favorite student unsecured credit card in this category.
What Is a Credit Card For Fair Credit?
The FICO credit scoring system defines a credit score range from 300 (worst credit) to 850 (best credit). Although FICO doesn't officially characterize individual scores, the range of 580 to 669 is generally considered to represent "fair" credit.
Compared to the average FICO score of 711, which is deemed "good," a fair credit score indicates something is lacking in your credit history. It may be that you are new to credit and haven't had time to build a good credit score, or you may have experienced some problems paying your debt on time and/or applying for too much credit.
The credit card industry has created a whole tier of cards aimed at consumers with fair credit. Typically, these credit cards offer rewards and benefits that are more modest than those from cards for good credit.

As this chart shows, if you have fair credit, you can expect to pay an APR from one to seven percentage points higher than a good credit interest rate. You should also expect to receive a lower credit limit and perhaps face a harsher fee schedule.
Student credit cards are special because they usually approve eligible students despite low or no credit scores. The average student has fair credit with a score of 630, yet student credit cards offer benefits better than those of many other cards for fair credit.
Therefore, it's not a coincidence that two of the five cards in this review are student cards. Establishing financial relationships with students appears to be worth the risks assumed by the issuers of these cards.
Can I Get a High Credit Limit With Fair Credit?
Some cards will offer a relatively high credit limit if you fall into the fair credit range. In absolute terms, these credit limits are significantly more modest than those for consumers with better credit scores, but which beat the limits offered by many other fair-credit credit cards or cards for bad credit.
Of the cards reviewed in this article, the More Rewards American Express® Credit Card has the highest potential credit limit, which could theoretically go as high as $80,000.
But you can likely qualify for a $1,000 limit from all these cards, though it may take a while to get there.
The best way to get a higher credit limit is to get a higher credit score. You'll find higher limits available once your score enters the good, very good, or excellent credit ranges.
The credit cards you can get as a student are better than many of those available to consumers with the same score who don't happen to go to college. But the availability of the Capital One Platinum Credit Card and the Capital One QuicksilverOne Cash Rewards Credit Card shows that good cards with high credit limits are accessible to anyone with fair credit.
Which Cards Do I Qualify For With a 600 Credit Score?
With a credit score of around 600, you are in a sort of limbo. On the one hand, you may want to qualify for the best cards in the market yet fall short by at least 70 points.
On the other hand, your score is high enough to render the cards designed for consumers with poor credit unattractive. (Poor credit scores are less than 580).
Generally, a 600 credit score can get you a card that offers points, miles, or cash back rewards. The card will probably have a low or no annual fee and may publicize a willingness to offer you a higher credit limit after a period of on-time payments.
How Can I Use My Card for Building Credit?
Your secured or unsecured credit card can be a powerful weapon in the struggle for better credit if you use it wisely. That's not something you can do with a debit card or prepaid card.
Efficiently building credit requires knowing how your credit score is calculated and the behaviors that influence your score.
First of all, you must ensure that your unsecured credit card reports your payment activity to at least one credit bureau (Experian, Equifax, or TransUnion), but preferably all three. These reports have the power to move your credit score, for better or worse, because the credit bureaus recalculate your score each month based on a list of your activities.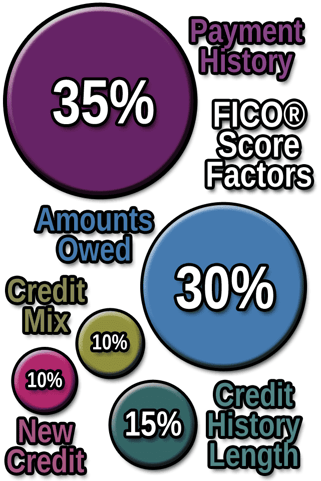 At the top of the list is payment history, which comprises 35% of your FICO score. The best thing you can do with your credit card is to pay your bills on time, every time. Failure to do so can hurt your score and is often the prelude to worse problems, including penalties (late fees and higher APRs), collections, write-offs, repossessions, and even bankruptcy.
Even a single missed or late payment can cut your credit score by 100 points and will remain on your credit report for seven years.
Luckily, the impact on your score will begin to dissipate after a couple of years, so don't be overly discouraged if a payment falls through the cracks.
To avoid late payment penalties, consider automatically paying your card from your bank account. You may also want to set up your electronic calendar or personal financial software to remind you each month when payments are due.
The other major factor, representing 30% of your FICO score, is the amounts you owe, as measured by your credit utilization ratio. This ratio is your total credit card debt divided by the sum of your credit limits. For example, if you have a total credit limit of $10,000 and owe $4,000, your CUR will be 40%.
To boost your credit score, you need to get your CUR below 30%. Even better is to achieve 20% or lower. FICO punishes you for high CURs because they may be an indication of financial distress.
At the very least, you'll want to pay more each month than the minimum required payment. But you'll benefit even more by taking an aggressive attitude toward debt reduction.
One tactic to reduce your debt is consolidation, either with a personal loan or a balance transfer program. The smart move is to get a credit card that offers a 0% intro APR promotion on balance transfer transactions, that is, moving your multiple credit card balances to a single card. The best intro APR promotions run 15 to18 months or more from account opening.
By consolidating your debts to a single card with a 0% promotion or personal loan, you can pay down your debts without the drag of high interest rate charges or multiple minimum payments. Also, a single monthly payment is easier to manage than juggling several cards each month with their own payment dates and minimum amounts.
The only downside to a balance transfer is that you'll face a 3% to 5% fee for each transaction. But in reality, that's a small price to pay considering the advantages.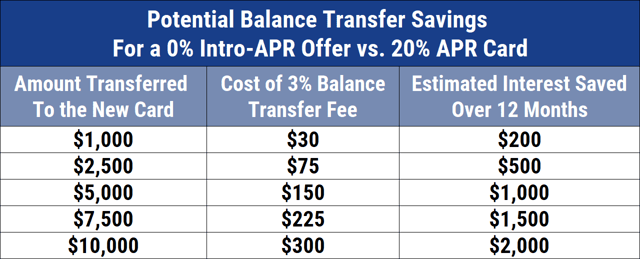 Remember to keep your credit card account open even after you pay down the balance. The reason is that 15% of your FICO score is based on the length of your credit history, on the theory that a long record of managing credit demonstrates creditworthy behavior — assuming you pay your bills on time.
When you cancel a credit card account you no longer use, you reduce the average age of your credit history, and that can hurt your score. It's a good idea to use all your cards at least once a year, so the major credit bureaus don't flag the accounts as dormant.
Another way to improve, or at least not damage, your credit score is to refrain from seeking too much new credit. Whenever you apply for a new credit card, the issuer will perform a hard pull (i.e., inquiry) of your credit history as part of the approval process.
The problem is that each hard inquiry can drop your credit score by five to 10 points and remain on your credit report for up to two years. To be safe, you should not try to open more than one account every six months.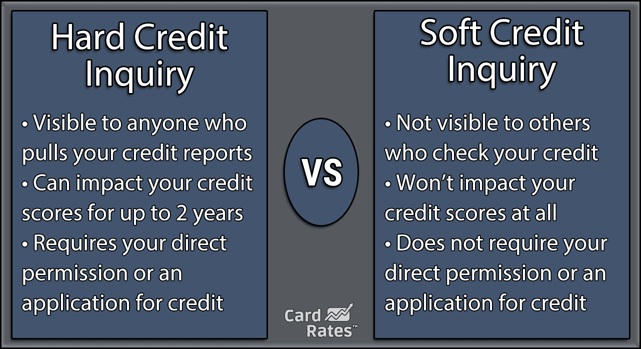 If you can't qualify for the credit cards you want, you may still be able to build your credit score by becoming an authorized user or by recruiting a cosigner.
An authorized user is a person who can use someone else's credit card. The issuer will report both the authorized user and the card owner's activity to the major credit bureaus, so good financial behavior will benefit both of you.
An authorized user is not held responsible for repaying a past due amount, even as it hurts your credit score. Only the credit card owner is legally on the hook for payments, although it is in both your interests to make sure the bills are paid on time.
Alternatively, you can recruit a cosigner who has good enough credit to help you qualify for a credit card. Normally, the cosigner will not use the card, but both of you are responsible for the monthly payments and will be reported to the major credit bureaus.
Can I Get a Business Credit Card With Fair Credit?
It can take a while for your business to establish its own credit. However, owners of small companies can apply for a business credit card on the strength of their personal credit scores, even if those scores are only fair.
In fact, business owners really can't separate their personal credit from that of their company due to the requirement demanded by issuers that you personally guarantee a business card. This means you pledge to use your personal resources to ensure the business card is paid on time.
So, for all intents and purposes, a business owner is the card's signer and cosigner. Credit card companies demand personal guarantees because so many new businesses fail: about 20% in year one and 50% by year five, according to Forbes.
The business credit cards available to owners with fair credit are not to be confused with corporate credit cards, which are truly based on the company's credit profile. These cards usually don't require specific corporate officers to personally guarantee the card.
CardRates.com has identified several business cards available to business owners with fair credit.
For example, the Capital One® Spark® Classic for Business helps you build your credit while offering 1% cash back on all purchases. As with most business credit cards, this one offers free employee cards, and you can set spending limits for each employee. (Information for this card not reviewed by or provided by Capital One.)
Ideally, you would want your company to establish its own credit score independent of yours. You can take steps to advance this goal, starting by converting a sole proprietorship to a limited liability company (LLC) to provide some separation from your personal resources.
When setting up a separate company, the first step is to obtain an Employer Identification Number (EIN) from the IRS and use it to open a business checking account.
At the same time, you'll want to fix any problems with your personal credit. You can get your credit reports for free at AnnualCreditReport.com and then hire a credit repair company to aggressively clean up your reports.
You will want your business's credit-related activities to qualify for business credit reporting from the dominant credit bureaus — Dun & Bradstreet, Experian, and Equifax. These bureaus use business-oriented metrics to develop your company's credit score, including:
Credit utilization
Demographics (business size, years on file, etc.)
Number of trade experiences
Outstanding balances
Payment habits
Public financial records
Trends over time
In addition, you'll want to apply for a D&B Data Universal Numbering System (DUNS) Number so D&B can provide you with a PAYDEX credit score. Doing so will give you access to business contracts from governmental entities as well as private foreign companies.
Ideally, you would want your vendors and suppliers to report your credit transactions to the business credit bureaus, but this often is not the case. You can, however, submit the information yourself for a fee.
Business credit scoring rewards you not only for paying your bills on time but also gives you extra credit for paying ahead of time. The sooner you pay your debts, the better your score will be.
How Can I Request a Higher Credit Line?
There are correct and incorrect ways to request a higher credit line. In general, you should only do so if you genuinely need more credit. If it results in larger debts and a higher credit utilization ratio, it may be better to leave your credit limit alone.
Your card issuer will want to see some concrete evidence that you deserve a higher limit. At a minimum, that means at least six months of on-time payments. If you miss a payment, you virtually snuff out your chances of getting a credit limit increase.
One tactic is to simply request a new credit card, but you can also negotiate with your current card issuers. If you apply to your current card issuer and are approved, you may be able to transfer some of your credit limit from one card to another.

It's a good idea to concentrate on raising the credit limit on just one credit card. The reason is that issuers will run a hard credit check as part of the procedure, and multiple hard pulls of your credit will hurt your credit score. You also don't want to look like you're in a financial pickle.
You can expect a request for financial documents to back up your request for a higher credit limit. Your W-2s, 1099s, tax returns, and bank statements are among the most frequently requested documents.
For those of you who are not in a rush for more credit, you can simply wait for the issuer to raise your limit on its own. The trick is to choose credit cards that market the fact that they will reevaluate your credit limit every six months or so. The only thing you have to do is pay your bills on time and keep your balances low.
Compare High Credit Line Credit Cards For Fair Credit
Our review of high credit line credit cards for fair credit should provide you with some confidence that you can qualify for one of them. If you happen to be a student, your prospects are quite bright, even if you have no credit history at all.
The quickest way to apply for one of the reviewed cards is to click the START HERE link. Be sure to read all disclosures, including the fine print, as you compare cards — the information often reveals facts, both pro and con, that aren't mentioned in the splashy ads.
Advertiser Disclosure
CardRates.com is a free online resource that offers valuable content and comparison services to users. To keep this resource 100% free, we receive compensation for referrals for many of the offers listed on the site. Along with key review factors, this compensation may impact how and where products appear across CardRates.com (including, for example, the order in which they appear). CardRates.com does not include the entire universe of available offers. Editorial opinions expressed on the site are strictly our own and are not provided, endorsed, or approved by advertisers.