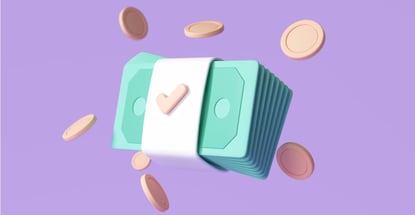 Hey big spender, wouldn't it be nice to have a $5,000 limit credit card guaranteed? The beauty of these cards is that you can use one to make a big-ticket purchase and then repay it in manageable chunks. Plus, they insulate you from the dreaded pardon! when you try to pay the tab at that swanky French restaurant. 
If you want to confidently avoid the inconvenience and embarrassment of a puny credit limit, read on.
Cards With a $5,000+ Guaranteed Starting Limit
There's no doubt that each of these credit cards will start you out with a credit limit of at least $5,000 because they all are either Visa Signature/Infinite or Mastercard World Elite cards. Indeed, $5,000 is the lowest limit available from these exclusive designations that represent the cream of the credit card crop. 
None of these cards is a guaranteed approval credit card. If you want a guaranteed approval credit card, you may have to set your sights lower. 
It's hard to beat the Chase Sapphire Preferred® Card when it comes to travel card value. This Visa Signature card provides many benefits and rewards for a relatively modest annual fee. While the minimum credit line may be $5,000, a much higher limit is not unusual. 
Chase Sapphire Reserve® is one of the world's top premium credit cards and a member of the Visa Infinite program, giving it a minimum credit limit of $10,000. Don't be put off by the steep annual fee – if you travel frequently, you're likely to receive benefits that far exceed the yearly charge. We've read forums that quote a credit limit in the hundreds of thousands for this card and its Sapphire sibling.
The Capital One Venture Rewards Credit Card is a metal Visa Signature card with plenty of benefits and a surprisingly moderate annual fee. The card denominates its rewards in points that never expire while the account remains open. Don't be surprised by credit limits in the $30,000 to $50,000 range for this card.
Check out the Capital One Venture X Rewards Credit Card if you prefer your rewards in miles. It is certainly an appealing card in Capital One's premium card market, offering attractive travel benefits at an annual fee that undercuts Chase's top card. As a Visa Infinite card, its starting credit limit is no less than $10,000.
The U.S. Bank Altitude® Reserve Visa Infinite® Card is designed for travel-seekers who want airport lounge access and high rewards. While the minimum credit limit is $5,000, several forum members indicate that higher limits are available.
The Ink Business Preferred® Credit Card belongs to the Visa Signature Business Credit Card program, guaranteeing a minimum credit limit of $5,000. If you own a small business, you will appreciate the generous perks and moderate annual fee from this business credit card. Credit limits of up to $25,000 are reasonably easy to get, but higher credit limits require a more detailed review.
This list would be incomplete without a mention of The Platinum Card®, which is technically a charge card without a specified credit limit. That means cardmembers are expected to pay off what they spend each month.
The Citi® / AAdvantage® Platinum Select® World Elite Mastercard® is a no-brainer if you are a fan of American Airlines. It starts with a $5,000 credit limit, but one forum reporter achieved a $75,000 line.
What Is a Credit Card Credit Limit?
A credit card issuer assigns new cardmembers a starting credit limit defining the maximum amount the account permits you to spend. An unsecured credit card bases credit limits on several factors, whereas an secured credit card matches your credit limit to your security deposit.
The range of possible credit limits is vast, from $200 for bad credit to $500,000 or more for customers with excellent credit and high incomes. A large limit grants you more buying power, making big-ticket purchases convenient. 
The typical factors that issuers use to assign your credit limit include:
Risk of default: Your credit score predicts the chances that you will default on your debt sometime in the next two years. A bad credit score means you are a risky customer. If you want a high credit limit, you'll need a good credit score. At least one major credit bureau will assign you a credit score based on your history of using credit. The various scoring systems, such as FICO and VantageScore, group scores into risk categories that help determine your initial credit limit. If you exhibit creditworthy behavior, you will likely receive a relatively high credit limit on your new credit card.
Payment history: The most significant single determinant of your credit score, accounting for 35% of your total FICO score, is how well you've paid your credit card bills. You are more likely to receive a generous credit limit on your unsecured credit card if you consistently make timely payments.
Debt capacity: Another 30% of your FICO score stems from your credit utilization ratio (CUR), equal to the amount of credit you currently use divided by your available credit. CUR is based on all your credit cards and lines of credit. FICO lowers your score if your CUR exceeds 30%. The lower your CUR, the better your credit score. Another credit capacity indicator is the debt-to-income (DTI) ratio. Your ratio equals your monthly debt payments divided by gross monthly income. Some lenders consider DTI ratios of 36% too high, while others may approve a credit loan (for example, a personal loan) or cash advance to folks with a DTI ratio as high as 50%. While DTI isn't officially part of the FICO credit rating calculations, it can influence a card issuer when deciding on a credit limit or a personal loan.
Credit history with issuer: The elephantine memories of card issuers mean that your past credit history with one can come back to bite you. If your missed payments escalated into defaults, charge-offs, collections, or worse, your chances of getting a card from the issuer, much less one with a large credit limit, are almost zero. Although your credit reports scrub serious negative items after seven to 10 years, issuers have no obligation to forget or forgive your past sins.

Don't fret if you find your initial credit limit disappointing. Keep up your responsible credit habits, and you're likely to receive higher limits over time. 
If you have poor credit and don't want to settle for a very low credit limit, consider getting a secured credit card. Of the issuers reviewed above, Capital One may be the best place to get a bank secured Visa card or Mastercard. 
The deposit you submit to a Capital One Bank secured Visa card or Mastercard will buy you a credit limit of at least equal value, even if you have very poor credit.
Which Credit Card Offers the Highest Credit Limit?
Forum reports indicate that the credit limits on the Chase Sapphire twins top out at $500K. This credit card limit is an astounding figure and, we're confident, quite unusual. 
However, several credit cards can earn you entry into the high-flying $100,000+ club (if you have the income to support it).
Do you need a high limit credit card? Perhaps you do if you are a multimillionaire who likes to make impulse purchases. More realistically, a business owner may need a high limit credit card to help manage the finances of a growing company. 
Relatively restrained credit limits in the $5,000 to $25,000 range can come in handy when significant life events loom. A wedding, bar mitzvah, or fancy vacation can eat up your credit line quickly. While you can always split expenses across multiple credit cards, having all your bills centralized on a single account can make managing your budget and filing your tax returns easier.
How Can I Increase My Credit Limit?
Credit card issuers usually have proprietary formulas for assigning credit limits to cardmembers. Nonetheless, you can take a few common-sense steps to qualify for more credit:
Fix your credit reports: Errors on your credit reports can hurt your credit scores. You can request free copies of your reports at AnnualCreditReport.com. The Fair Credit Reporting Act ensures your right to obtain one report per credit bureau per year without charge. You can dispute errors online at the Experian, Equifax, and TransUnion websites. The credit bureaus have 30 days to resolve a dispute and render a decision. If a bureau upholds your challenge, it must delete the incorrect or unverifiable item from your credit report immediately, and inform anyone who received copies of the report in the last six months.

Alternatively, you can hire a credit repair service to do the work for you. They typically charge between $50 and $150 per month, with most customers subscribing for four to six months. These companies cannot guarantee that they'll raise your credit score, but they do promise to deliver a set number of challenges each month. Many offer additional services you may find helpful.

Reduce your credit card balances: Pay down your credit card outstanding balances at least 30 days in advance. That should give the credit bureaus enough lead time to update your credit reports and scores. The immediate effect will be to reduce your credit utilization ratio, a positive influence on your credit score. Paying down your debt will also decrease your DTI ratio, which may impress your card issuer. Another benefit of reducing your debt is what you save on interest.

Figure your household income: You can include the income of all household members – not just your own – when you apply for a credit card. Familiar sources of household income include salary, alimony, child support, and rental income, among other income streams. In general, you can use spousal income when applying for a new credit card if you expect to have access to the money.

Get credit for more types of payments. Services including Experian Boost and Rent Reporters extend the types of payments you report to the major credit bureaus. You can typically get credit for paying rent, cable, and utility bills on time through these programs. This gives the credit bureaus more positive information to include in your credit reports. 
You can also ask for a credit limit increase after opening a credit card account with a low credit limit. Factors that will count in your favor include a good credit score, a record of on-time payments, and no more than a 30% credit utilization ratio. 

It's generally best to wait six months to a year before asking for a higher credit limit. But an improvement in your financial standing, such as a raise or higher income, can justify a request for more credit. 
Your card issuer will probably do a hard credit check when you ask for a higher credit limit. A hard credit check can hurt your credit score by one to eight points, which isn't a significant problem. 
However, several hard pulls within a short period may harm an already low credit score. The hard-pull penalty is one reason not to space your requests too closely.
You can usually avoid a hard inquiry by applying for a secured card. The nice thing about a secured card is that anyone can get one, regardless of their credit score. 
The most straightforward way to ask for a credit line increase is to call the card issuer and speak with a customer representative. Explain why you deserve an increase, not why you need it. Remain courteous even if you fail – you can always try again in six months. 
An indirect approach is to ask your creditors or debt collectors to remove late payments or write-offs from your credit reports. If you succeed, you should see your credit score rise, making it easier to justify a request for more credit. 
One option is to write a goodwill letter to creditors requesting the deletions and explaining how the late payment was inadvertent or beyond your control. Another tactic is a pay-to-delete offer, in which you promise to repay a debt in return for the item's removal from your record. 
How Much Should You Spend on a Card With a $5,000 Credit Limit?
You are certainly free to spend as much of your credit line as you wish. But if you are building credit or rebuilding credit, consider limiting your unpaid balance to 30% of your credit limit. 
For example, limit your card use to an outstanding balance of $1,500 if you have a $5,000 credit line — especially if you're interested in building credit or rebuilding credit.
As explained above, a credit utilization ratio of 30% is FICO's dividing line for positive and negative spending. You should be OK if you don't carry an unpaid balance that exceeds 30% over two or more months. 

Note that the 30% CUR target applies every day. So you may want to make early payments to stay below the critical percentage and minimize this factor's impact on your score.
You may also want to consider the effect your credit card balances have on your debt-to-income ratio. Although not a primary factor in FICO's credit rating calculations, a high DTI ratio may hurt your access to a low-cost credit loan or cash advance.
What Happens If I Exceed My Card Limit?
The consequences of over-limit spending vary among card issuers. The most likely outcome is that the credit card company will decline the transaction. However, if your card account has over-limit protection, your transaction may go through, albeit with fees attached. 
Over-limit protection was once common among premium credit cards, but that is no longer true. The typical consequences stemming from spending beyond your credit limit include:
The issuer declines your transaction: You may be able to obtain an exception by calling your card issuer and asking for temporary relief. The risk of hitting your credit limit should prompt you to carry more than one credit card, just in case. In a real pinch, you may even pay in cold hard cash.
You pay an over-limit fee: If you agree to over-limit protection, the issuer may honor the transaction but charge you a penalty fee. Typically, this fee is below $40.
The issuer raises your APR: Some credit cards have a penalty APR several percentage points higher than the regular purchase APR. Although usually triggered by a late or returned payment, your credit card agreement may allow the issuer to invoke the penalty APR when you attempt to spend beyond your limit.
The issuer may reduce your credit limit: Although this is an unusual response, the card issuer may lower your credit limit if you repeatedly attempt to overspend.
The issuer may increase your credit limit: If you have good credit and a clean record, you may be able to negotiate an immediate credit increase with a customer rep. Premium cards with high annual fees are more likely to offer an instant boost.
Your credit score could drop: Over-limit spending can increase your credit utilization ratio and harm your credit score. You can prevent damage by immediately paying down your card balance. 
Your card issuer may cancel your card: This harsh outcome may follow repeated attempts to spend more than your card allows.
We don't think you should break a sweat if you occasionally attempt to spend beyond your card limit. But it may indicate that you need either a higher credit limit on your current card or a new card to augment or replace the one you have.
What Are No Preset Limit Credit Cards?
If your plastic rectangle has no preset limit (NPSL), then it isn't a credit card at all, but rather a charge card, probably from American Express. An NPSL charge card has no explicit spending limit, but you must repay the entire balance by the next due date. 

Amex has bowed to competitive pressure in recent years and added ways to finance purchases over multiple billing cycles, such as Pay Over Time (POT). If you have a POT Amex charge card, you'll also have a Pay Over Time Limit that operates like credit limits on credit cards.
You Can Always Get a $5,000+ Credit Limit By Increasing Your Credit Score
You may have to beef up your credit score to qualify for a $5,000 limit credit card guaranteed. The most effective way to raise your score is to always pay your bills on time, without fail, and it also helps to pay down your card balances and other debt. 
If you succeed in bringing your score into the good-to-excellent range, your prospects for obtaining a card with a $5,000 limit brighten considerably. You can get more information about the seven high-limit cards reviewed above by clicking on the APPLY NOW links in the summary boxes. 
Advertiser Disclosure
CardRates.com is a free online resource that offers valuable content and comparison services to users. To keep this resource 100% free, we receive compensation for referrals for many of the offers listed on the site. Along with key review factors, this compensation may impact how and where products appear across CardRates.com (including, for example, the order in which they appear). CardRates.com does not include the entire universe of available offers. Editorial opinions expressed on the site are strictly our own and are not provided, endorsed, or approved by advertisers.